This post may contain affiliate links! I will receive a commission, at no extra cost to you, if you purchase something recommended here.
"Don't you love New York in the fall?" – You've Got Mail
It's officially fall! It's a beautiful time to enjoy New York City's trees transform into their autumn best.
Even if you're visiting New York City, there's nothing quite like fall in this part of the United States. While those of us who have lived in the Northeast most of our lives (me!) take it for granted, autumn is a brilliant season.
Inside the Big Apple and just outside the five boroughs, you're sure to find fantastic fall activities in New York City.
The Best Fall Things to do in NYC
1. Attend one of New York City's many fall festivals
Probably the most famous of the fall activities in New York City, there are festivals and even the odd street fair happening all season long! And, in any interest–music, food, alcohol, books, comedy, films, and fashion.
The San Gennaro Festival in Little Italy takes place for ten days every September. New York Food and Wine Festival and the New Yorker Festival are favorites for October. Laugh at the New York Comedy Festival and sample confections at Salon Du Chocolat NY in November. And let's not forget about New York Fashion Week!
With so many to choose from, of course, I made a breakdown of my favorites! You can find my guide to the best fall festivals in New York City here.
2. Try your luck in a corn maze
Every year, Queens County Farm Museum goes all out for the fall! Their Amazing Maize Maze is a great corn maze in the city.
They also offer a seasonal farm stand, as well as their own pumpkin picking patch. The farm has been in operation on the outskirts of Queens since 1697. 
You can reach the Queens County Farm Museum by taking a Port Jefferson LIRR train from Penn Station to Little Neck and then taking the Q36 bus from there.
Or for a longer route but entirely within the New York City metro system–meaning you can use your MetroCard for all rides–you can take the F train to Kew Gardens-Union Turnpike and transfer there for the Q46 bus to Union Turnpike 252nd Street stop.
If you need some help with the metro, read through my guide on how to use the subway in New York City.
3. Pop into a pumpkin patch
Did you know that the Queens Botanical Gardens hosts an amazing pumpkin patch each year? I
f you're looking for a fun fall family activity without leaving the five boroughs, then you definitely want to check out this pumpkin patch this fall.
If you're willing to venture out on Long Island, F&W Schmitt's Family Farm in Melville has a huge pumpkin patch, and also offers hayrides, a farm stand for seasonal treats, and a greenhouse for flowers.
4. Go apple picking 
Apple picking season is here! This popular fall activity for families in the Northeast gives you a chance to pick your own apples from trees, fill up bags or baskets to take home with you, and enjoy the fresh air.
You'll find plenty of places where you can pick apples, pumpkins, pears, plums, peaches, and other delicious produce.
Some of these orchards are open year-round, while others are only open for pick-your-own during certain seasons.
Many farms offer this experience, and some of the best are located around and just outside New York City.
Decker Farms is located in Historic Richmond Town on Staten Island
Lewin Farms is out east on Long Island in Calverton
Wilkens Fruit & Fir Farm is moving towards upstate New York in Yorktown Heights
Happy Day Farm is over in Manalapan Township, New Jersey
If you're willing to venture a bit further, one of my favorite places for apple picking in Connecticut is Lyman Orchards, one of the oldest family-owned businesses in the United States.
5. Visit a cidery to sample some "adult" apple juice
Hard apple cider is made from apples, but it differs from apple juice in several ways. Cider is fermented and usually sweeter, not boiled like apple juice.
It contains alcohol and is often carbonated, giving it a fizzy taste.
And cider isn't pasteurized, so it doesn't have added preservatives or artificial coloring. It's quite delicious, and there are several cideries around New York City for you to see the process and taste the brews.
If you want to sample cider without leaving NYC, check out Descendant Cider Company in Brooklyn, the only cidery in the city.
Or, if you're ready for a night out, one of my favorites to visit, and probably the most well-known cidery in the area, is Angry Orchard Brewery. It's only a short train trip outside of New York City in Walden, New York.
Quite conveniently, Cider Week New York City also takes place every fall in the city, dedicating one whole week to the delicious drink. You can find out more about this year's events on their website.
6. Enjoy harvest foods at the Union Square Greenmarket
The Union Square Greenmarket is one of the largest farmer's markets in New York City and offers an incredible selection of fresh produce from local farms. It also features live music and entertainment throughout the season.
If you don't want to leave the city to take advantage of fresh food from the fall harvest, there's no better place than the Union Square farmers market.
Here, you can connect with local farmers who have brought their cider, baked goods like pumpkin bread and apple cider donuts, and other farm-fresh seasonal produce into New York City to be sold.
Union Square Greenmarket is open year-round on Mondays, Wednesdays, Fridays, and Saturdays from 8:00 a.m. – 6:00 p.m.
You can check their website or download their app for up-to-date hours and information on vendors and product availability.
7. Take a walking tour of New York City
As the summertime tourism rush comes to an end, there's no better opportunity than to take a walking tour.
As a New York City tour guide for years, I will happily tell you that while there's nothing like summer in the city, my favorite time to give tours is in the fall. 
As NYC experiences a slight reprieve before the holiday tourism rush, take some time on a relaxing autumn day to leisurely walk the streets of the New York grid system and learn about its history.
Some of my favorites include:
8. Take a fall foliage tour for some autumn leaf-peeping
If you're interested to see how the leaves change in the Northeast during this time of year, take one of the fall foliage tours from New York City.
Several tours will take you up the Hudson River so you can experience the season's beauty. You can read my whole guide on the best fall foliage tours from New York City for this season!
9. Get active outside before its too cold
It's a perfect time to be active in a green space in New York City.
The Hudson River Greenway is one of the most beautiful trails in New York. The 13-mile path starts at Battery Park and goes down the length of Manhattan.
It's the perfect biking activity, even though you can walk the whole route. You'll ride alongside the Hudson River and watch the city transform–for the autumn season and by neighborhood–as you go.
Once you download the CitiBike app to your phone or open the Lyft app, you can reserve your bike rental from the nearest bike docking station. When you're done with your ride, make sure to return your bike to one of the CitiBike docking stations.
You can hop on and off a bike all day if you purchase a bike day pass since the route leads to some really cool places in New York City.
The second-largest park in New York City, the Staten Island Greenbelt, is composed of natural areas and public parks. It encompasses over 2,800 public and privately owned acres in the middle of Staten Island, including several notable parks like High Rock Park, William T. Davis Wildlife Refuge, and LaTourette Park.
Spend a day exploring one of the seven trails that wind through the park, with stop-offs to visit the Greenbelt Nature Center, the Native Plant Propagation Nursery, the Museum of Tibetan Art, and Historic Richmond Town a living history museum like Colonial Williamsburg in Virginia.
10. Walk the High Line
The converted subway track is a beautiful walk at any time of year, especially in the fall as the leaves turn to their autumn colors.
The former Eleventh Avenue Elevated train line ran above the streets from 1933 to 1980. Now, that defunct track has been turned into the 1.45-mile-long High Line.
It was built on the West Side of Manhattan, passing through the Meatpacking District, Chelsea, and Hudson Yards, for cargo to get to many of the warehouses and factories along the avenue.
The freight rail line was abandoned for decades until an effort to revive it gained traction. James Corner Field Operations, an acclaimed architect and urban designer, was hired by New York City to transform the unused area into a public park.
Corner and his colleagues created a park that seems like it's constantly changing, with unique gardens sprouting along the tracks, multiple sitting spots, and lookouts overlooking the city streets and Hudson River.
If you want to be one of the lucky ones to enjoy this free New York autumn bucket list activity, you have to visit in October when the leaves are changing.
11. Visit the Statue of Liberty and Ellis Island to learn their history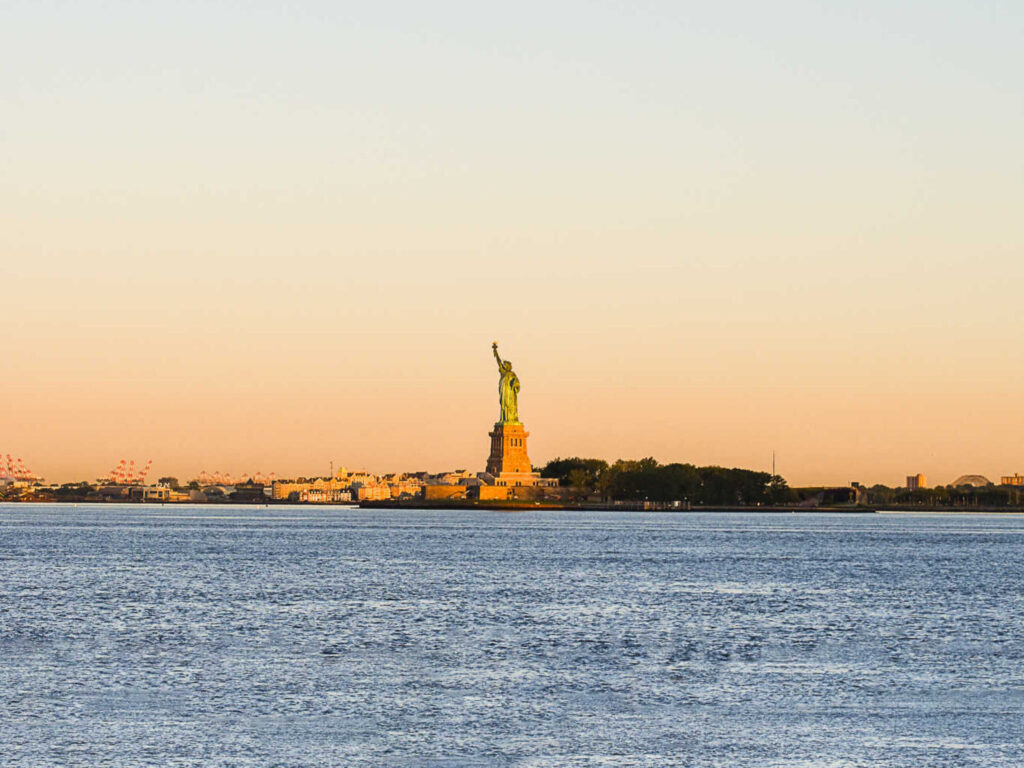 The Statue of Liberty Enlightening the World is a sculpture in New York Harbor that was designed by French sculptor Frederic Auguste Bartholdi and cast in Paris.
It was a gift from France to the United States and stands on Liberty Island in New York Harbor, within view of Ellis Island.
Ellis Island was the main gateway for immigrants arriving in the United States. Operational from 1892 through 1954, today, it's a museum where visitors can learn about immigration to America.
With museums on both islands, this is a great excursion for a fall day since you'll be able to spend time both inside and outside.
You can catch the CityExperiences Statue City Cruises ferry (formerly Statue Cruises) to the Statue of Liberty and Ellis Island from Castle Clinton at Battery Park.
12. Savor the last warm days of the season on Governor's Island
Visiting Governor's Island is one of the best outdoor fall activities in NYC. It has a fascinating history, a large park, and breathtaking panoramic vistas that you should take the time to see.
Since before the Revolutionary War and well into the twentieth century, the island has been a vital United States military space before they ceased operations on the island in 1996.
Today, you can rent a bike from CitiBike for the day or for 30 minutes to ride around the island's 2.2-mile Promenade, relax outside at Picnic Point, tour the Arts Center's galleries, or stroll through the historic neighborhood to see the island's remaining structures and public art.
The island's newest outdoor attraction is The Hills, offering panoramic views of the entire island once you climb to the top.
The Governors Island Welcome Center offers a guided walking tour of Fort Jay and Castle Williams on weekends. You can even experience glamping on Governor's Island, a luxury camping experience I tried and really enjoyed.
Read More
13. Visit the 9/11 Memorial & Museum
One of the most important New York City fall activities is visiting the 9/11 Memorial and Museum, a beautiful place to spend an autumn day.
Ground Zero, the site of the terrorist attacks on September 11th, 2001, was subsequently transformed into the 9/11 Memorial & Museum. The site is now a place of contemplation and reflection.
Visitors are invited to view the names of those lost on 9/11 and those who died in the World Trade Center bombing of 1993 at the Reflecting Pools, which sit where the original Twin Tower stood. The 9/11 Memorial Museum, the Survivor Tree, and the Memorial Glade are also on the grounds.
It's great to visit the Memorial on a cool fall day since there's no shade or cover. While it's an amazing sight at twilight, the earlier in the day you go, the fewer people will be on the grounds.
Need directions to the 9/11 Memorial? Take a look at my guide for taking the subway to some of New York City's most well-known locations.
14. Go for a run around the Jackie O. Reservoir in Central Park
Bridle Path, an open running path, is located in the center of Central Park next to the Gothic Bridge. The man-made lake was New York City's backup water reservoir, but don't worry, this body of water has not serviced the City's tap water for many years.
Next to the 1.66-mile running path loop around the Reservoir is a series of benches, perfect for relaxing and enjoying the views. Should you need a restroom, there is a public bathroom just steps away from the bridge, opposite the reservoir.
While the full Brindle Path is more than 6 miles, you can get to the Jackie O. Reservoir loop by taking the local 96th Street B/C lines and walking three-tenths of a mile into Central Park.
15. Cheer on the NYC marathon runners
As the world's largest, the New York City Marathon attracts worldwide top runners to run through all five boroughs.
The event starts on Staten Island and takes participants across the Verrazzano-Narrows Bridge into Brooklyn, then through Queens, and into The Bronx through Manhattan before finishing the 26.2-mile race in Central Park.
Stand along the route for the TCS New York City Marathon and cheer on the runners! The event usually takes place on the first Sunday of November every year.
16. Go hiking upstate
Just over an hour outside Midtown, upstate New York has great places to hike, and all are easily accessible by trains from Grand Central.
Bear Mountain State Park is one of the largest parks in New York State, with over 100 miles of trails for hikers, bikers, and horseback riders to explore the park.
It's a great chance to get away from the city and experience nature up close, with amazing views of the Hudson River. 
A little further north along the Hudson River, you can also hike to Breakneck Ridge in Hudson Highlands State Park for another perspective of the surrounding landscape.
17. Enjoy a picnic in the park
While this is one of my favorite summer activities in New York City, having a picnic in a park before it gets too cold is perfect for fall too! What better way to spend one of the last mild-weather days than sitting outside on the lawn, surrounded by beautiful changing leaves.
Aside from Central Park, the city has several other beautiful parks I appreciate spending an afternoon:
Brooklyn: Brooklyn Bridge Park or Prospect Park
The Bronx: Van Cortlandt Park
Manhattan: Fort Tryon Park or Bryant Park
Roosevelt Island: Franklin D. Roosevelt Four Freedoms State Park
Queens: Astoria Park
Staten Island: Staten Island Greenbelt
Jersey City: Liberty State Park
18. Take the tram to Roosevelt Island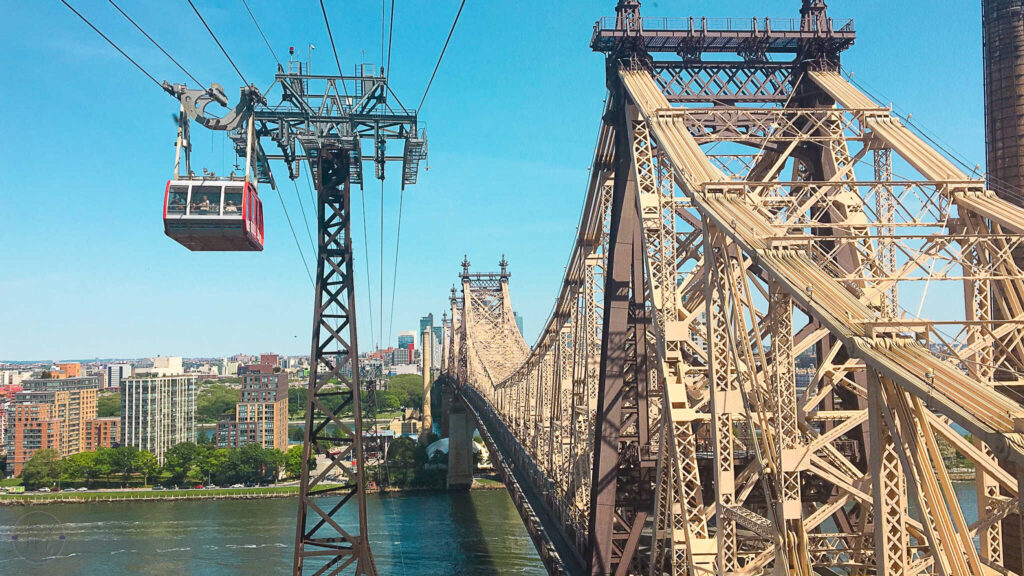 Roosevelt Island is a beautiful little oasis to visit during the fall months.
Walk or bike around the island on a cool fall day to visit Franklin D. Roosevelt Four Freedoms State Park and see the ruins of a 19th-century Smallpox Hospital, as well as the innovative campus of Cornell Tech.
You can take the subway's F line or the Roosevelt Island Tramway to get there.
North America's first commuter aerial tramway will bring you to the center of Roosevelt Island with stunning views over the East River for only the cost of one MetroCard swipe.
Seeing the city and the sky from this unique vantage point is beautiful.
Read More
19. Wander around a New York City museum on a cool fall evening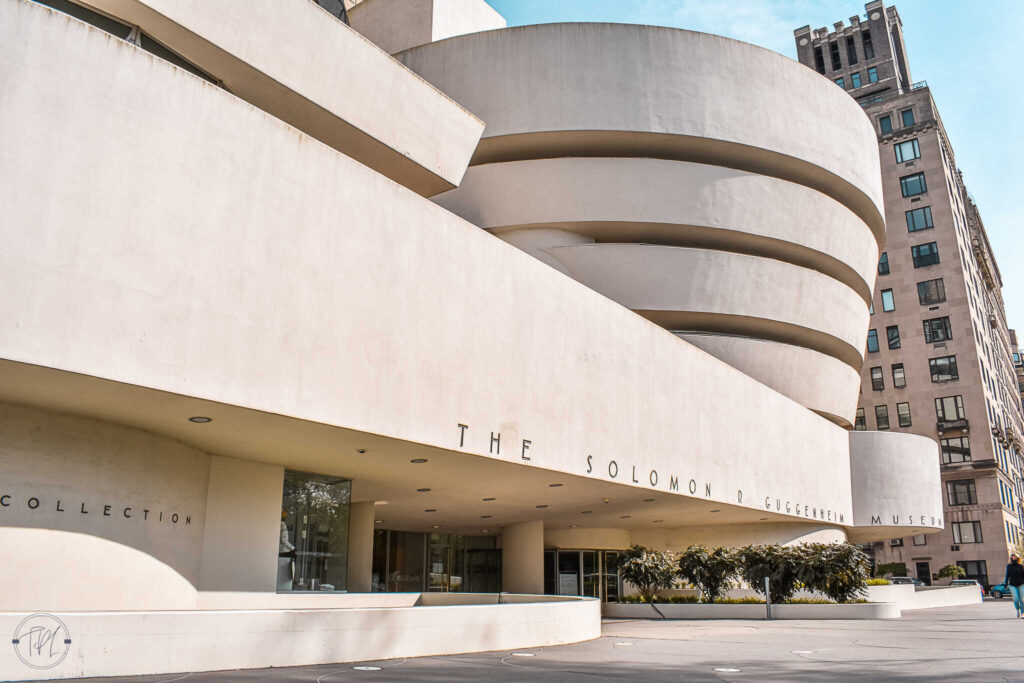 Throughout the year, many New York City museums offer free admission hours weekly or monthly that allow guests to get a glimpse of many incredible exhibits at no cost.
If you plan to visit any of the museums in New York City, be sure to check when they are available and take advantage of the free hours.
Visiting a museum in the city is one of my favorite NYC indoor activities; it's a great chance to escape the cold weather or be inside on a cooler evening.
20. See the fall foliage from an observation deck
Use one of your pass attractions to head up to the top of New York City's many observation decks. You'll find gorgeous autumn landscapes overhead from my top picks:
Top of the Rock is the best to catch beautiful views of the Central Park trees in their autumn splendor.
You can see straight down the High Line from The Edge in Hudson Yards.
One World Observatory will give you 360-degree views of Lower Manhattan, Battery Park, Governor's Island, and Ellis Island into their fall colors.
If you need help deciding which observatory in NYC is best or which sightseeing pass is best for NYC, take a look at my guides!
21. Head up to the Bronx for the Botanical Garden and the Zoo
If you live in NYC, you probably already know about the New York Botanical Gardens–it's the largest botanical garden in the state.
The garden has been around since 1873 and is home to over 8,000 species of plants.
For a full foliage experience, head up to the New York Botanical Garden in The Bronx to see what happens when cooler weather comes to their garden, then spend the afternoon roaming the Bronx Zoo.
Opened on November 8th, 1899, the Bronx Zoo is the largest metropolitan zoo in the United States, and it's where you want to be if you want to get up close and personal with your favorite species–it's home to more than 6,000 animals.
In addition to regular admission, which allows you to wander about and observe the animals, you can also participate in Wild Encounters (private interactions with creatures such as rhinos, sloths, penguins, and cheetahs) and Treetop Adventure (an aerial ropes course) for extra fees.
22. Celebrate Oktoberfest around New York City
Unfortunately, we can't all be in Germany during the Oktoberfest celebration! The first Oktoberfest took place in Munich, Germany, in 1810 when King Ludwig I married Princess Therese of Saxony- Hildburghausen.
The festival held in honor of their marriage was so well received that people decided to hold it again the following year. Beer became the event's centerpiece by the 1890s.
In September and October, we have the next best thing if you're visiting New York City. For almost two months on the weekends, the Watermark Bar at Pier 15 is open for entertainment, German food, and beer. You can find traditional German beers at the bar, like Hofbrau, Weihenstephan, and Radeberger.
There are also other Oktoberfest events happening around New York City in October. The German-American Steuben Parade New York holds its own Oktoberfest in Central Park.
Beer gardens around the city also get in on the festivities, like the Bohemian Hall & Beer Garden in Queens, Radegast Hall & Biergarten in Brooklyn, and Loreley Biergarten on the Lower East Side in Manhattan.
23. Enjoy the crisp weather from a rooftop restaurant
If you have the chance, the roof of a restaurant is a great place to enjoy a meal in New York City. They provide a unique view of the city's skyline, fresh air, and access to some of the best food in town.
One of my favorite rooftop restaurants goes all out for each season, and their fall decor does not disappoint. Italian restaurant SERRA by Birreria is located on top of Eataly's Flatiron location.
You'll find a beautiful view of Madison Square Park, the Flatiron Building, and phenomenal food up there while enjoying the restaurant's transformed autumn landscape.
Read More
24. Walk in the Village Halloween Parade
New York City knows how to celebrate Halloween, and there's an event for everyone to enjoy!
The best and biggest Halloween party is in Greenwich Village. The Village Halloween Parade starts on Sixth Avenue at Canal Street every year at 7 p.m.
Although everyone is welcome to walk in the parade for free, you need to be dressed in costume.
And since New York City is home to some of the best theatres and costuming professionals in the world, you'll want to go all-out on your costume.
If you want to skip the crowds, start lining up early or purchase a premium ticket which will put you in the front of the parade.
When you arrive in costume, you're automatically entered into the costume contest, and winners are announced at the end of the parade. 
25. Dress up your dog for their own parade
If, however, pups are more your speed, you need to attend my favorite New York City Halloween parade at the East River Park Amphitheater in Tompkins Square.
It is the one, the only, Halloween Dog Parade. A Halloween party for dogs in New York City. Yes, there are dogs in costume.
Yes, anyone can attend. And yes, of course, they're all adorable! 
Are you located more uptown? There's also the Fort Greene Park Converatory's The Great PUPkin dog costume contest. Look at that–you have multiple opportunities to see dressed-up pups!
26. Party at the McKittrick Hotel
Every year, Sleep No More's theatre space, the McKittrick Hotel, becomes a three-night massive party immediately following their evening performances.
How they manage to transform the space from the Macbeth-inspired immersive play into a magnificent Halloween party is truly theatre magic.
Just like you'd walk through the various rooms of the McKittrick to experience the play Sleep No More, each room in the "hotel" manifests a different aspect of the year's Halloween theme.
And, of course, a massive dance floor. 
27. Be very afraid at the Blood Manor
If you want to be scared out of your mind and not leave New York City to do it, look no further than Blood Manor.
It's a haunted house in Lower Manhattan designed to scare you witless and conjure up your worst fears. Seriously, if you thrive on horror, this is the place for you.
28. Visit the real-life Sleepy Hollow
Are you looking to venture out of the city for some Halloween adventures? Sleepy Hollow, New York, is a 50-minute train ride from Grand Central.
Made famous by Washington Irving's short story, The Legend of Sleepy Hollow; the town goes all out with numerous haunted activities in the week leading up to All Hallow's Eve.
You can even take an evening tour through the Sleepy Hollow Cemetery, the infamous burial ground for Irving's Headless Horseman.
29. See 7,000 carved pumpkins at the Great Jack O'Lantern Blaze
Another fabulous fall activity in New York City is just a train ride away. North of the city in the Hudson Valley, the Great Jack O'Lantern Blaze is a must-see site celebrating the fall harvest and Halloween.
Located in the Van Cortlandt Manor in Croton-on-Hudson, New York, walk through the 18-century grounds with more than 7,000 hand-carved pumpkins, all illuminated. 
They also have The Blaze in the Old Bethpage Village Restoration in Old Beth Page on Long Island. You can check out their Great Jack O'Lantern Blaze and The Blaze websites for updated hours, dates, and ticket information.
30. Go for a getaway up north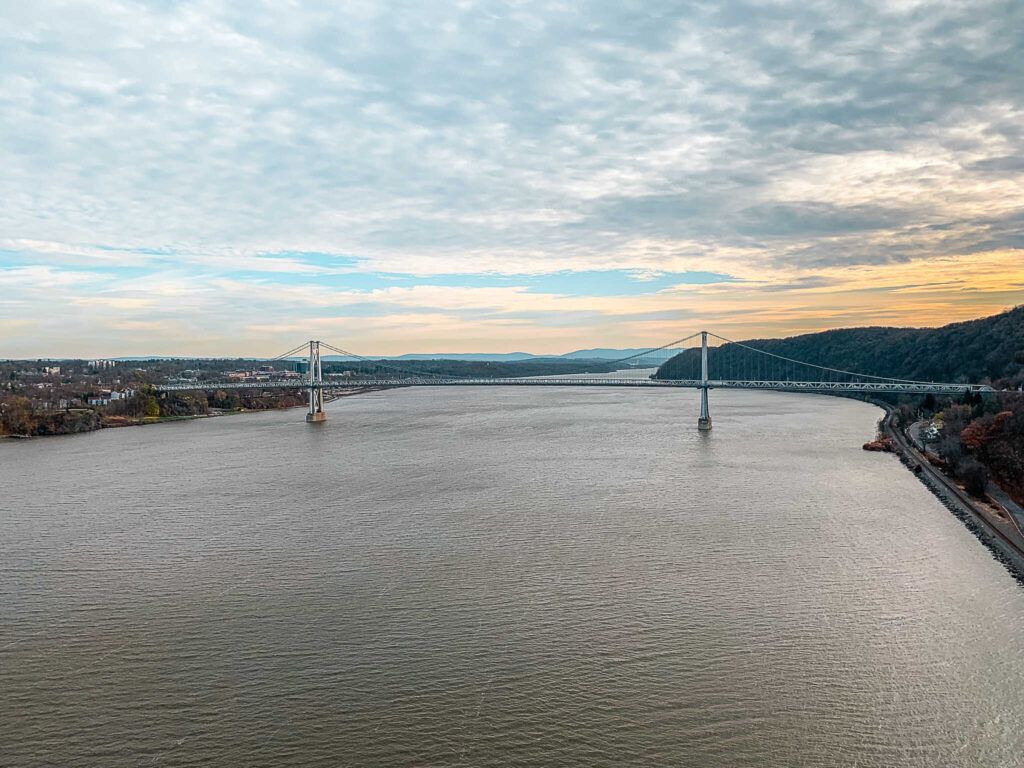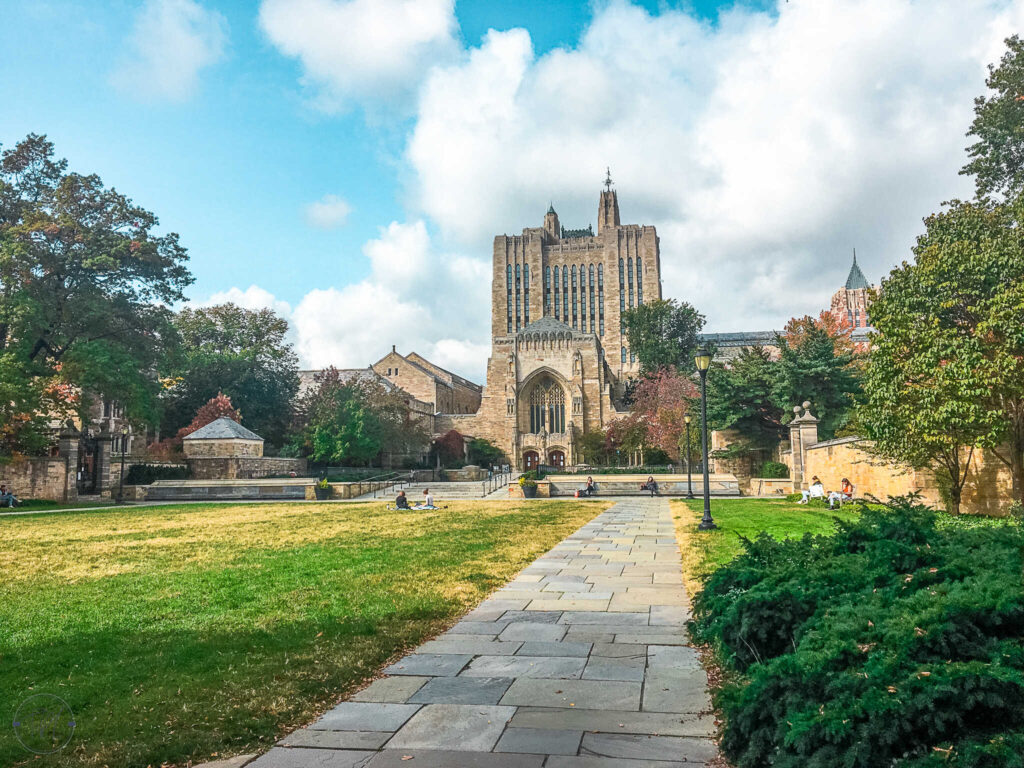 Many of the best places to go in winter in New England are also some of the best New England towns in fall you need to visit. Quaint towns burst with color as the leaves change from their summer greens to shades of gold.
You can read my guides to Poughkeepsie, New York, and New Haven, Connecticut if you're looking for ideas on where to go to appreciate the fall foliage.
If you decide on Connecticut, I have a list of fun fall activities and different fall festivals all around the state!
31. Catch a Broadway show
Watching a Broadway show is always a popular choice, no matter the season! It's a fun way to spend a night out in NYC and enjoy some of the best live theater in the world.
There are plenty of options available for theatergoers who aren't willing to shell out hundreds of dollars for tickets.
You can check out the TKTS Booth in Times Square for same-day ticket discounts on many of the most popular shows or commit to waking up early to rush a Broadway show.
To learn more about Broadway shows in NYC, visit my guide here.
32. See fall flowers at the Brooklyn Botanic Garden
Daderot, CC0, via Wikimedia Commons
Brooklyn Botanic Garden is located in the heart of New York City's borough of Brooklyn. The garden was founded in 1897 and features over 50 acres of gardens.
You can take one of their Seasonal Highlights tours throughout the autumn months, showcasing the garden's beautiful fall blooms, fruits, and foliage. The tour runs several times each week and is included with your admission.
Visitors can also enjoy seasonal events, lectures, concerts, and other activities throughout the year, like their Cherry Blossom show in the spring.
33. Go on a vintage shopping trip to stock up for the winter months
With New York Fashion Week happening throughout the city every autumn, it's easy to be inspired by the stylish street fashion looks.
And since NYC has communities on every level of the economic wealth scale, you're sure to find amazing deals when shopping second-hand.
Discount shopping in NYC is easy–if you know where to look and what to look for.
If you want a guide to help you step up your fall/winter wardrobe, try taking this Shop Second-Hand + Vintage Fashion tour.
You'll learn the ins and outs of thrift shopping in New York City while shopping with a local guide and leave with a map of more than 40 stores to continue your shopping search.
34. Head over across the Hudson River for an NFL game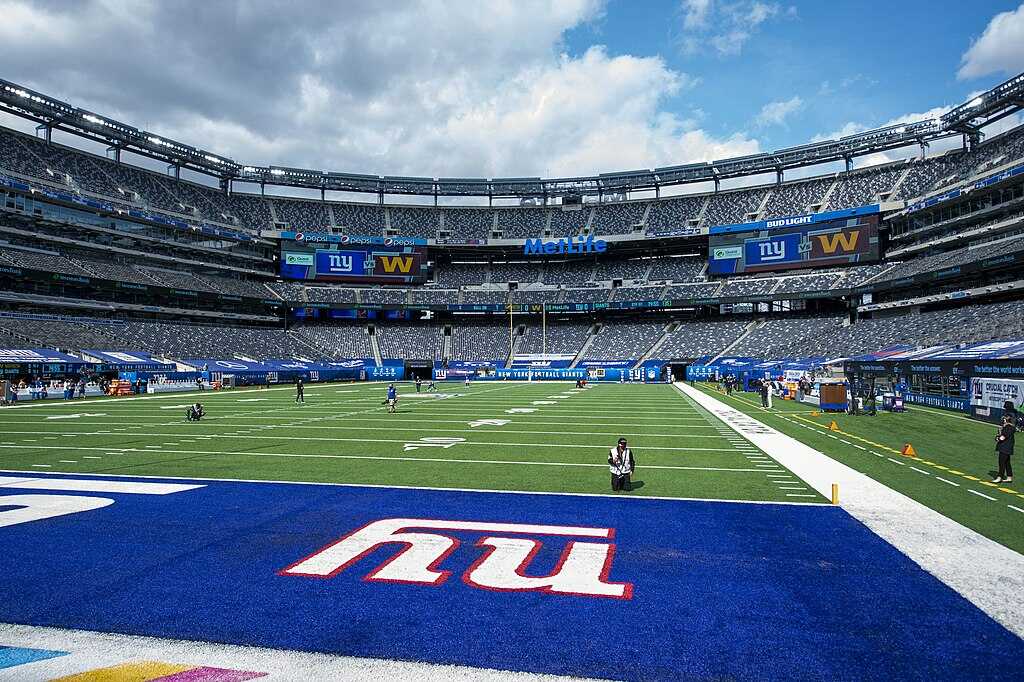 All-Pro Reels, CC BY-SA 2.0, via Wikimedia Commons
Once the NFL season starts in early September, it's time to head out to the MetLife Stadium in East Rutherford, New Jersey, to watch the New York football teams play.
These American football games are loud, long, and soooo much fun. It's a must-do thing to do in NYC in the fall.
Although the New York Jets and the New York Giants NFL teams don't play within the five boroughs, it's easy to get to their stadium.
The MTA (Metropolitan Transit Authority) has a guide on their website on the best ways to get there from anywhere in the city.
35. Watch the Macy's Thanksgiving Day Parade
The Macy's Thanksgiving Day Parade is the final event of the fall.
On the day before Thanksgiving, the streets around the Natural Museum of History are devoted to the Parade.
The Macy's Thanksgiving Day Parade balloons are so giant that the process of blowing them up can last all day. The blowing-up begins around 1 p.m. and goes well into the evening. 
On Thanksgiving morning, get outside and watch the Macy's Thanksgiving Day Parade in person.
Since this is a major NYC event for locals and tourists, you need to get to the parade route early in the morning if you want a good spot.
The parade goes from Central Park West to Macy's Herald Square and takes about three hours. 
After Thanksgiving, the New York City holiday season kicks off. If you're looking for something to do during the most wonderful time of the year, I have a list of great holiday tours in NYC and a guide to the best holiday activities in New York City.
Tips for Visiting New York in the Fall
Pre-purchase tickets in advance – If you want to make the most of your trip, think about what activities you want to include. Always try to book tickets in advance it's an activity you definitely don't want to miss, because tickets can disappear fast–especially for sunset activities.
Decide if an unlimited weekly MetroCard is right for you – It's a good idea to consider before the trip if an unlimited weekly MetroCard makes sense for you and your group. It costs $33 for 7 days of unlimited subway rides, but you can't share it with anyone else, so each person will need their own. If you're here for more than 2 days, I recommend it–each ride costs $2.75, so if you use the subway at least 12 times (or 6 roundtrips), it makes sense. I have a guide on how to navigate the subway that you can check out if you need to learn New York's metro system.
Stay hydrated – Staying hydrated is a must with all of the walking–always keep a reusable water bottle on you. You can "buy" filtered water at Starbucks for free if you can't find a refill station, so you'll never be without water in New York! Check out my list of top travel essentials if you need more recommendations on what to bring with you.
Where to Stay in New York in the Fall
Budget Hotel – The ROW NYC (Booking | Hotels) is a great budget option in New York City's Time Square. With both a restaurant and a great food market called City Kitchen, two different fitness options, and an internet cafe, you'll have everything you need on-site. And, you can easily access several subway lines from here, so you're never too far away from where you want to go.
Mid-range Hotel – Found on the Lower East Side next to Sara D. Roosevelt Park, Off Soho Suites (Booking | Hotels) is a great option if you want to be away from the major tourist areas of the city. The hotel offers rooms with adjacent kitchens, a coin-operated laundry facility and a fitness center on-site. And if you love art, the trendy gallery Eleven Rivington is located in their lobby!
Luxury Hotel – Made famous by movies like Barefoot in the Park, Sleepless in Seattle, Home Alone 2, and Plaza Suite, the Plaza Hotel (Booking | Hotels) is a truly luxurious experience. Built in 1903 by John Jacob Astor IV and designed by McKim, Mead & White, one of America's most famous architectural firms, the hotel is located across the street from Central Park, close to Madison Avenue and Fifth Avenue. Enjoy an opulent stay in one of the most iconic pieces of New York City architecture.
Best Fall Activities in NYC: Wrap-Up
Make sure you get outside and experience the best fall activities in New York City before the trees are totally barren of leaves! Which of these fall things to do in NYC are you most looking forward to?
Lyndsay