This post may contain affiliate links! I will receive a commission, at no extra cost to you, if you purchase something recommended here.
The Best Tours Around the World series highlights one-of-a-kind tour adventures told through the experiences of world travelers.
Are you interested in the history of immigration to the United States? Or, maybe you're more adventurous and are into ATVing. Does the idea of going underwater in a submarine fascinate you? You'll find so many exciting experiences in this guide to the top tours in North America. 
We asked travel bloggers to reflect on the best tours they've ever taken. From scuba diving to a ghostly walking tour, they recommended one-of-a-kind experiences throughout North America. 
Ellis Island Hard Hat Tour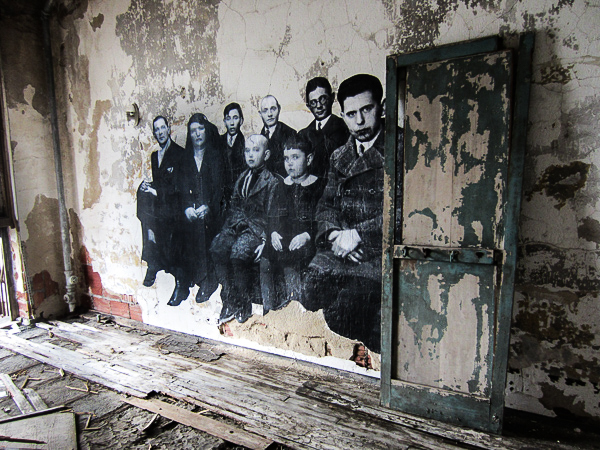 From 1892 until 1954, more than 12 million immigrants to the United States passed through Ellis Island. While many new arrivals were processed quickly and sent on their way, some were deemed medically unfit and detained. Those who arrived with contagious diseases like tuberculosis or diphtheria were sent to Ellis Island Hospital. When Ellis Island closed, the hospital closed, too. And while Ellis Island Museum of Immigration opened to the public in 1976, the hospital complex remained completely shuttered.
Decades later, an organization called Save Ellis Island began raising money, with the sole intention of preserving the 29 buildings that made up the hospital complex. The Ellis Island Hard Hat Tour is part of those fundraising efforts. When tours began in 2014, it was the first time in more than six decades that the public was allowed to see the abandoned hospital.
During the 90-minute tour, guides take visitors to select areas of the hospital, including the infectious and contagious diseases ward, the autopsy room, the kitchen, the laundry building, and staff housing. Throughout the complex, windows are broken, and walls and ceilings are crumbling. Sturdy shoes are a must and guides hand out hard hats at the beginning of the tour.
The tour is made even more vivid by French artist J.R.'s exhibit, "Unframed—Ellis Island." J.R. took photos from the Ellis Island archives, enlarged them to life-size, and placed them on walls throughout the hospital complex. The black-and-white images show families filing off a ship after their long journey, or standing in line to be processed, or living their lives in quarantine until they were well enough to move on.
Ellis Island Hard Hat Tour tickets are $59.25 for adults and include the ferry ride to Ellis Island and admission to the immigration museum.
Read More: Your Guide to the Best Free Things To Do in New York City
Mesa Verde Cliff Dwelling Tour
One of my top tours in North America was the cliff dwelling tour in the Mesa Verde National Park in South Western Colorado. It is the biggest archeological site in the United States and fascinating as we don't know a lot about the ancient Puebloan people who used to live there. They probably moved into the cliff dwellings to be closer to water and seek shelter.
I really enjoyed this tour as it is one of the few ways actually to go into the cliff dwellings as they are protected. I did a tour of Cliff Palace, Long House, and Balcony House, and I recommend you book the three at the same time as there is a preferential price of only 7 USD.
My favorite dwelling was Balcony house, and it is one of the most adventurous historical tours you will take as you have to climb up a wooden ladder to go into the house.
This tour takes you back in time to the mysterious Puebloan area: you can see how the houses were organized to store water and food and imagine them climbing up to get food on the Mesa Verde plateau.
Additionally, the road between the three houses is beautiful, offering excellent cliff-side views. I recommend visiting in Summer as not all tours are always open.
This is a truly unique experience you need to add to your Colorado road trip or USA itinerary.
Read More: Your Guide to 3 Days in New Haven, CT Itinerary
New Orleans Nightly Ghost Tour
Aside from the amazing food and killer jazz music, New Orleans, Louisiana is home to all things spooky – vampires, ghosts, and even pirates! On the nightly ghost tours, you spend 1-2 hours walking through the French Quarter, learning about the gruesome and spooky history that took place in many buildings and the alleys and even Jackson Square! You get to learn about New Orleans' history with fires, plague and also get some inside knowledge on more well-known horrors like Delphine LaLaurie as you stand outside her house.
I've been to New Orleans twice, and I did a ghost tour both times! I used the company Free Tours by Foot. I love this company because they hire locals to be your tour guide, so you really get insider stories, which is fun. Their tours are also "pay-what-you-like," meaning that the tour is free for everyone upfront. They want their tours to be accessible by those who can't afford tours. Still, at the end, if you enjoyed the tour or your guide, you can pay them directly (cash or Venmo) whatever amount you like. This is super cool because if you have money to spare, you pay what you feel the tour was worth. There's no uncertainty or feeling like "you get what you pay for."
Free Tours by Foot have other tours in New Orleans and throughout the world, but I highly recommend their nightly ghost tours in New Orleans. As I said, I've enjoyed it twice and each time had a different tour guide who shared completely different things. I also love this tour because you can bring alcoholic drinks outside with you in the French Quarter, so a boozy ghost tour is a pretty fun addition to a night out on the town!
Read More: Your Guide to 5 Days of Things to do in Williamsburg, VA
Read the Rest of the Series:
Submarine Tour
On my honeymoon trip to Hawaii, we stayed at the Hyatt hotel in Maui, and we booked the tour through our hotel. The Submarine Tour through Atlantis Adventures was an amazing tour to go under the ocean near Maui, where we had the most incredible views!
At first, I didn't know if I would feel a bit nervous, given I am not a good swimmer, and I have never gone underwater like this before. But the submarine was comfortable, and the moment we got in, I knew I would feel fine.
 As the submarine started going deeper and deeper in the ocean, we saw different colors of fish swimming all around us. They were different sizes, and some were in a group while others were swimming by themselves.
We saw so many different plants under the water that we would never have seen on the ground. It felt unreal that there were so many different forms of lives under the ocean just like we have above the ground.
We even saw some wrecked parts for a ship that had sunk in the ocean, which reminded us of the legendary Titanic. Of course, this was not the Titanic, but you get the same kind of feeling to imagine what happened to the ship and when all this took place.
Read More: The Best Places to go Apple Picking in Connecticut
Snuba Diving
If you want to explore the fantastic underwater world in Maui without your Scuba Diving certificate, SNUBA Diving is your next best bet!
It is also a great way to test the waters and see if you would enjoy Scuba Diving.
What is snuba diving?
Snuba diving is a mixture between snorkeling and scuba diving. You are able to stay under the water (up to 20 feet under) with your air tank on a floaty above you.
We booked the 7 am departure with Maui Classic Charters. The winds tend to pick up in the afternoon, so it is best to go snuba diving early.
We were given breakfast and instructions on how to Snuba Dive during our trip to Molokini Crater, about 3 miles offshore. Hint: It's very easy to figure out!
After arriving, we jumped in off the end of the boat, and we were able to explore the fantastic underwater world. You have the ability to swim as shallow or as deep as you would like.
We saw many different types of fish, coral, and sea urchins. I have heard that many people are lucky enough to see sea turtles and reef sharks at this location!
After we finished snuba diving, we were able to continue to snorkel around Molokini Crater.
On the boat ride back, we were given a delicious BBQ lunch and drinks–all included in the tour price!
Read More: Your Guide to Things to do at Turkey Run State Park in Indiana
ATV Quad Tour
My best friend and I went on an ATV tour in the Dominican Republic, and to this day, I have to say it was the best tour I've ever taken. I recommend it to absolutely everyone who is visiting the Dominican. 
We planned our trip through Liberty Travel, and our amazing agent set us up with this tour prior to our trip through Olympus Tours, which was about 100 USD per person at the time. We were picked up right at our hotel and taken to the ranch where we'd start our adventure. 
There were ATVs and dune buggy vehicles, which we drove. They took us to a coffee plantation, a private beach, and a natural swimming hole in a cave. All were incredible experiences in their own unique way. They had some of the tour guides taking professional pictures at each spot, which I didn't realize how much I'd appreciate in the future, so always say yes to the professional pics! 
The part of the entire tour that really got to me was seeing the island outside of the tourists' spots as we drove from place to place. Seeing the locals walking around where they lived opened my eyes to how much of a little bubble I lived in. This tour was eye-opening and just such a fun day. I cannot recommend it enough!
P.S. make sure you bring a mask because you get covered in mud (and some animal poop, literally) during the journey!
Which of these top tours in North America do you want to take?
Read More:
Lyndsay