This post may contain affiliate links! I will receive a commission, at no extra cost to you, if you purchase something recommended here.
The sun is shining, the birds are back chirping, and the weather is warming up–it's finally spring!
As New Yorkers beat the winter blues until the end of the year, I'm looking forward to all the fun events happening around town this season.
And since you're in NYC, of course, there's plenty to keep you busy during the warmer months!
From concerts and festivals to outdoor movies and family-friendly activities, you're sure to be inspired by this list of some of the best spring activities in New York City.
The Best Spring Things to do in New York City
1. See spring blossoms across the city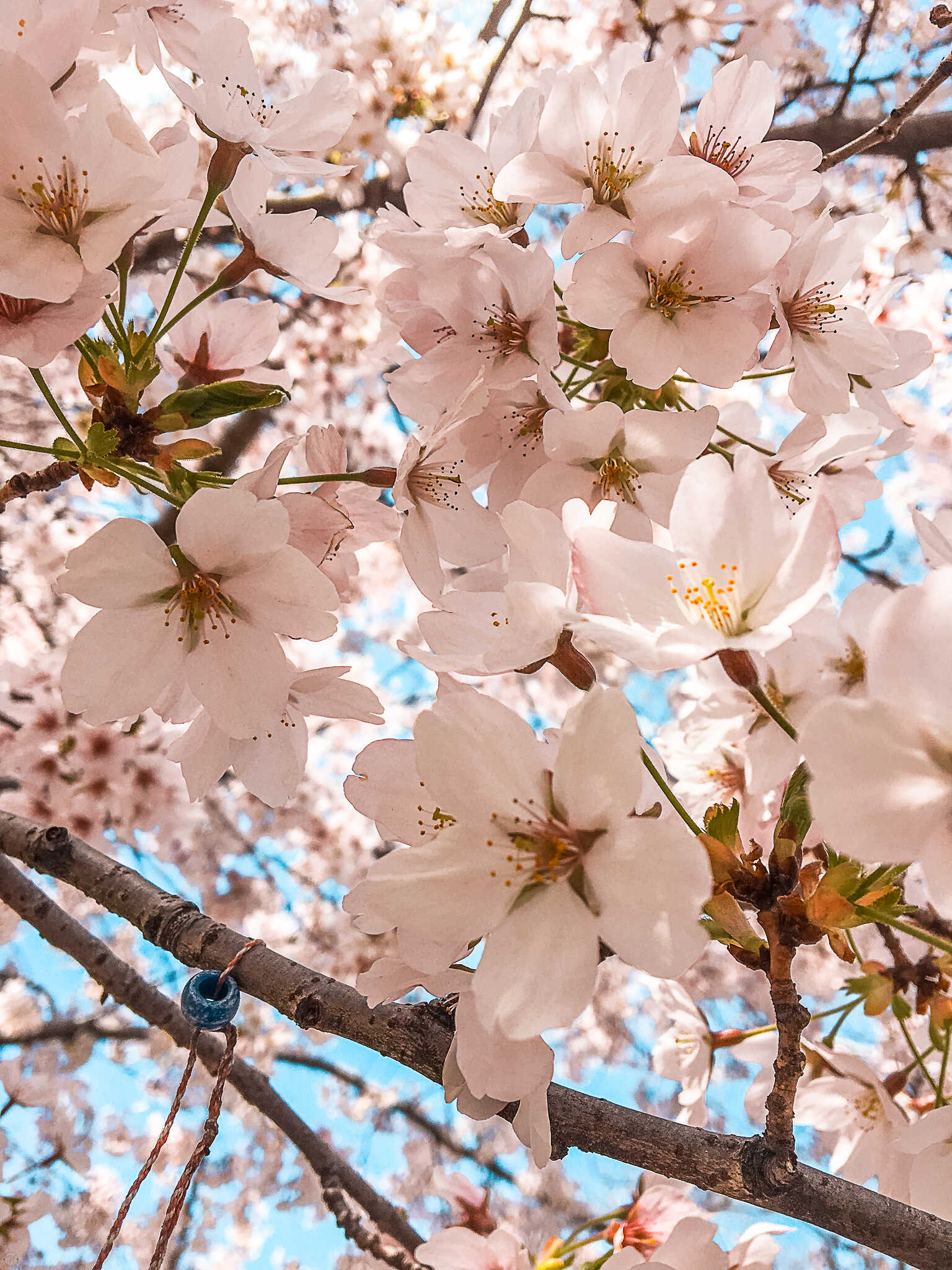 All of New York City's parks look particularly pretty during the spring. The trees and plants are vibrant green, and flowers are in bloom.
Pretty much every park in the city has a space dedicated to spring flowers, in addition to all of the other lovely plants that start to flower around this time of year.
But although New York City has tons of big, beautiful parks, there's something special about Central Park during cherry blossom season.
It's one of the most beautiful views–you can sit outside under the trees and take in the day with the added brilliance of the blossoms. 
Or, if you're over in Brooklyn, the Brooklyn Botanic Garden also has an incredible cherry blossom garden.
Also, the West Side Community Garden hosts an annual Tulip Festival featuring more than 12,000 tulips.
Fun Fact: The Dutch created the first European colony in Manhattan, and the Netherlands is known for its tulips!
2. Attend one of the city's many spring festivals
Since New Yorkers are starting to come out of their apartments in the spring, you'll find many different festivals and even the occasional street fair throughout the season!
And in any field of interest–music, cuisine, booze, literature, humor, films, or fashion.
Some of my favorite springs festivals in New York City include:
3. Soak in the spring sun from a cruise around the city
One of the best things to do in spring in New York City is to get back out on the water and cruise around the city!
Spend your day soaking in the sun and enjoying the vibrant colors nature brings from a boat as it floats all over the Hudson and East Rivers.
These are a few of my favorites:
4. Take a day trip outside New York City
If you want to spend one of your spring days in the five boroughs, there are so many beautiful places nearby you can easily take a day trip!
With several different train and bus systems operating out of NYC–MetroNorth, the Long Island Railroad, and New Jersey Transit, to name a few–you have more than enough options to visit other beautiful places nearby!
5. Enjoy bunch outside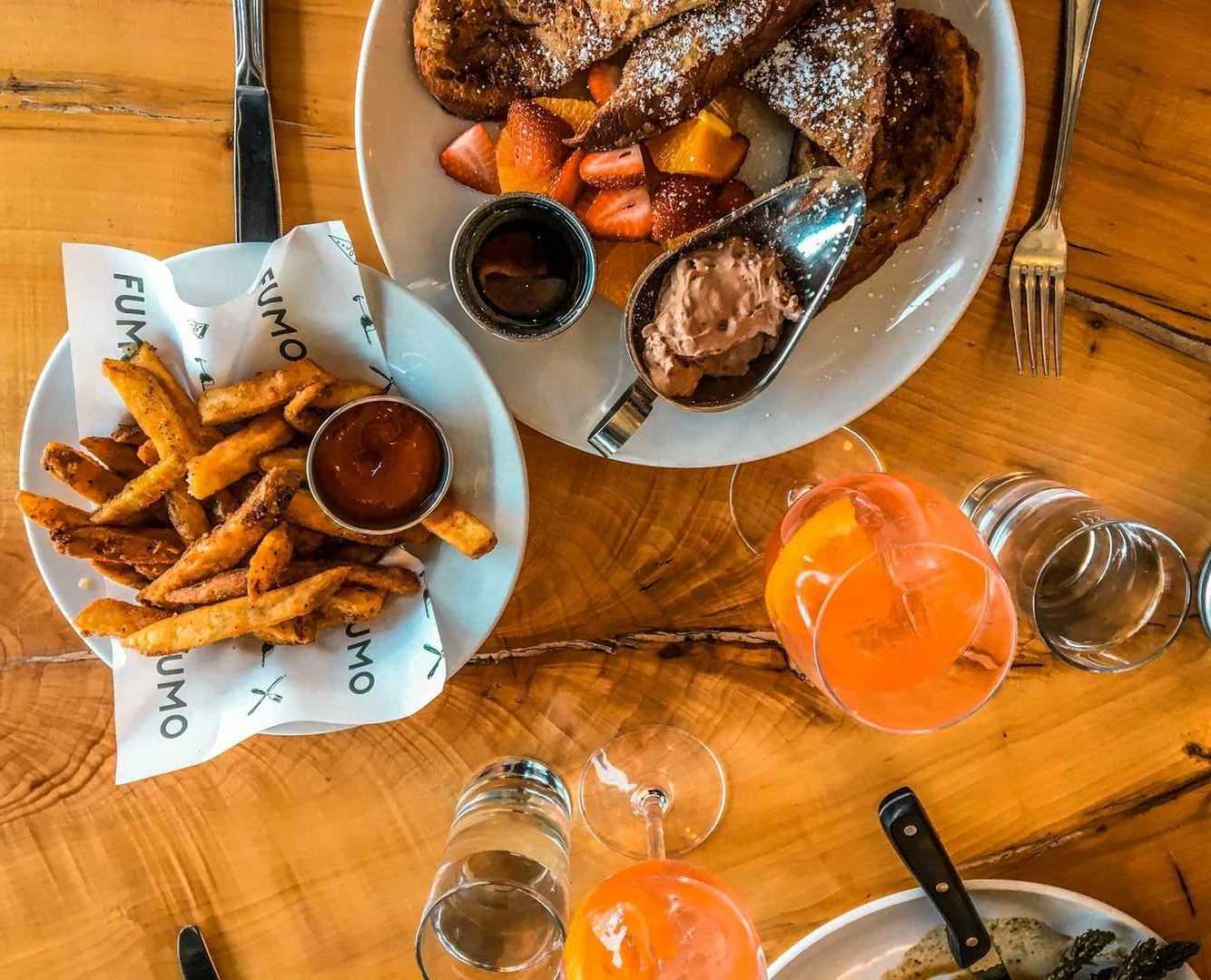 As the city starts to come out after its harsh winter, there is something quite dreamy about enjoying brunch at an outdoor café while basking in the sun's beams.
Brunch is a way of life in New York City–trust me. If you ask ten different New Yorkers their favorite brunch spots, you'll get ten different answers, each as incredible as the others.
While many restaurants in the city only serve traditional brunch on weekends, numerous excellent breakfast options are available during the week.
Cafeteria, Bubby's, Baker & Co., and Sunday in Brooklyn are my favorite restaurants for breakfast or brunch any day of the week–with outdoor seating available once the temperature starts warming up in the spring–while Añejo, Bocca di Bacco, Hotel Chantelle, and FUMO are weekend favorites.
6. Sit under the stars for an outdoor movie
Watching an outdoor movie is one of my favorite things to do in New York City at night with friends!
When the warm weather is finally here for good in late spring, almost every public park or open rooftop in New York City starts outdoor movie evenings.
All kinds of films are shown in nearly every genre, from new blockbusters to award-winning old favorites.
Check the NYC park's website for their Movies Under the Stars calendar of events and keep checking back for changes to locate free showings throughout all five boroughs.
Outdoor movies can also be seen in drive-in theaters like Skyline Drive-In in Greenpoint, Brooklyn, the Queens Drive-In at the New York Hall of Science, and The Bel Aire Diner in Astoria, Queens, which converts its parking lot for movie nights in the late spring and summer!
Late spring and summer movie evenings are also enjoyed by many rooftop bars and outdoor locations across the city. 
Pix on the Plaza, for example, is located close to the High Line at the Standard Hotel, the Rooftop Cinema Club is available at Embassy Suites' Skylawn rooftop bar, and the Intrepid Sea, Air & Space Museum has own outdoor showings on its event calendar.
7. Find good eats at the Bronx Night Market
Every year for one night only, the Bronx Night Market is one of those annual events you don't want to miss.
Chefs and restauranteurs from all over New York City offer a range of delicious food, with everything from street vendors showcasing local foods to artisan local businesses.
You can find out all the details for this year's event date and hours on their website.
8. Visit SUMMIT One Vanderbilt
One Vanderbilt is a new office tower dominating the midtown skyline and is now the city's fourth-tallest building.
It's also home to the SUMMIT One Vanderbilt, currently the tallest observation deck in New York City and an experience unlike any other. 
Start by riding the world's biggest outdoor glass-floor elevators before walking into a stunning hall of mirrors.
After that, you'll finally be greeted with unparalleled 360-degree views.
There are also two enclosed glass ledges where you may stand dizzyingly high over Madison Avenue. 
It truly is a comprehensive experience beyond simply seeing a gorgeous vista.
Air by Kenzo Digital, a digital artist specializing in converting environments into mind-bending, emotionally intense stories, created the complete experience. 
9. Enjoy springtime on Governors Island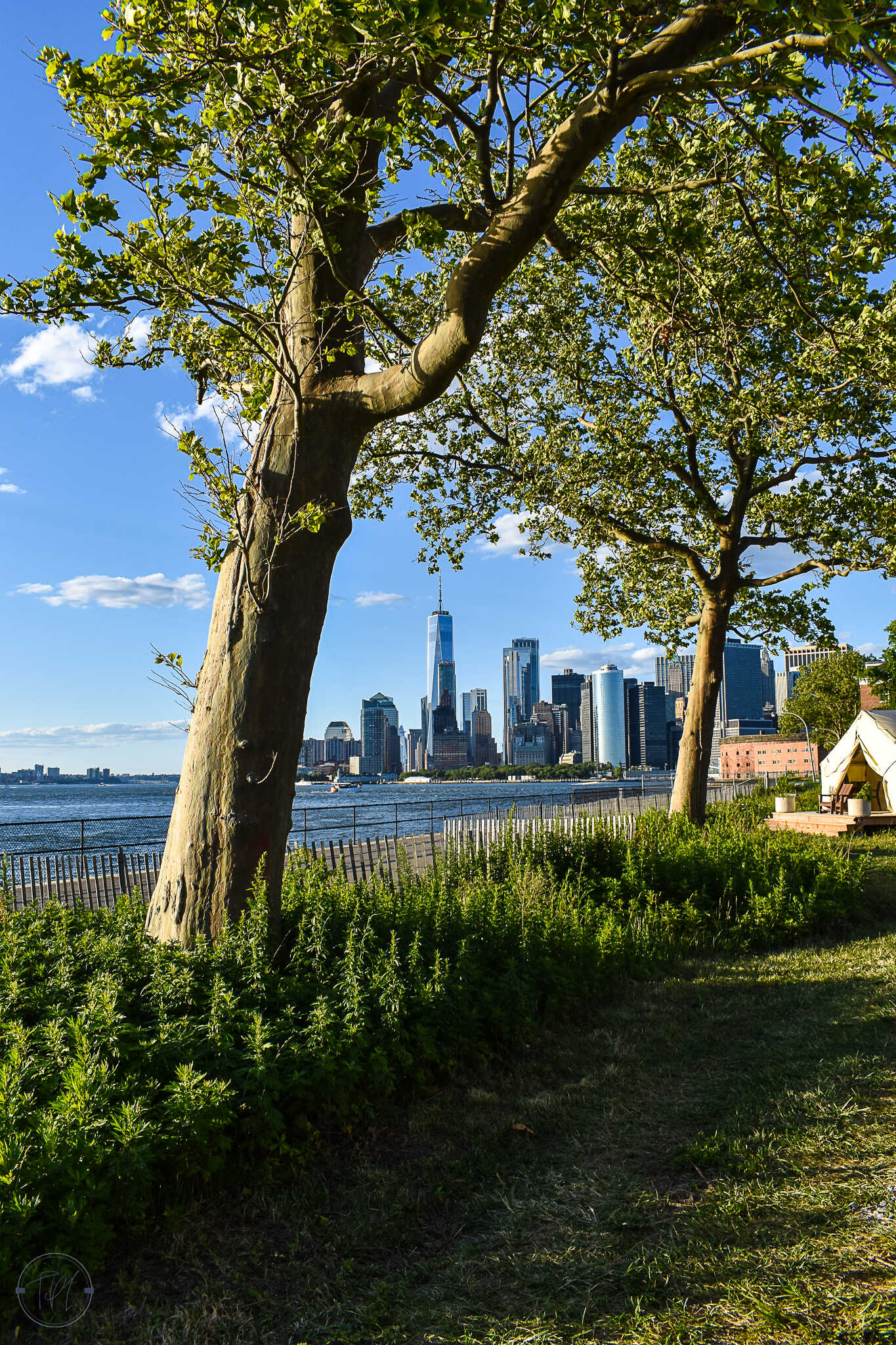 Governor's Island, with its rich history, spacious park, and breathtaking view of New York Harbor, is one of the best spring things to do in New York City.
Known to the Lenape as Paggank, which translates to "Nut Island," the 172-acre island is a favorite location for those searching for a day away from the hectic boroughs.
Since the Revolutionary War, the island has functioned as an important military location. This tradition lasted into the twentieth century.
It was more recently a residence for personnel of the United States Coast Guard and their families before the Coast Guard's activities on the island were terminated in 1996.
Take a bike ride down the island's 2.2-mile Promenade, picnic at Picnic Point, tour the Arts Center's galleries, or wander outside to see any of the island's transforming public art.
Climb The Hills, the island's newest outdoor attraction. Now that it's open year-round, it's a beloved getaway spot for New Yorkers.
On weekends, a guided walking tour of the island's history, including Fort Jay and Castle Williams, departs from the Governors Island Welcome Center at Soissons Landing.
Starting in May this year, the opportunity to stay at the luxurious camping resort on Governors Island is also available.
You can read about my experience glamping on Governor's Island with Collective Retreats if you're interested–which you should be since it's pretty incredible!
Ferries depart daily from The Battery Maritime Building in Lower Manhattan and on weekends from Pier 6 in Brooklyn Bridge Park and Atlantic Basin in Red Hook.
Tickets are $3 for adults and free for children under the age of 12, seniors over the age of 65, military members, NYCHA residents, IDNYC holders, and Governor's Island members.
Read More
10. Head to a stadium to see the Spring Training
With the start of spring comes the Major League Baseball season of Spring Training, when MLB teams start warming their players back up before the season's official opening.
The Yankees, whose stadium is in The Bronx, and the Mets, whose stadium is in Queens, are the two Major League Baseball clubs in New York City.
Both stadiums are pretty accessible, and heading over to watch Spring Training sessions is quite a memorable experience!
To get to Yankee Stadium, take the B/D or 4 subway lines to 161st-Yankee Stadium, or get off on certain Metro-North trains at the Yankee Stadium station.
To get to Citi Field to see the Mets play, take the 7 metro line, the Q48 bus, or the LaGuardia AirTrain to Mets-Willets Point.
11. Visit the Statue of Liberty and Ellis Island
The Statue of Liberty Enlightening the World is a sculpture in New York Harbor created and cast in Paris by French artist Frederic Auguste Bartholdi.
It was given to the United States as a gift by France and is located on Liberty Island in New York Harbor, near Ellis Island.
Fun Fact: The inside of the Statue of Liberty was designed by Gustave Eiffel, the same man who designed the Eiffel Tower in Paris, France.
Ellis Island served as the primary entry point for immigrants entering the United States.
It was in operation from 1892 until 1954 and is now a museum where tourists may learn about immigration to America.
From Castle Clinton in Battery Park, take the CityExperiences Statue City Cruises ferry (previously Statue Cruises) to the Statue of Liberty and Ellis Island.
You can also schedule a guided tour to take you through both historic sites and give you the history as you go.
12. Walk the High Line
Thousands of visitors and New Yorkers spend their day on the High Line once the weather warms up in the spring.
It's a 1.45-mile-long elevated park that follows the length of the former Eleventh Avenue Elevated railway line, which operated above the streets from 1933 to 1980.
The original subway line was created for goods to have direct access to many of the warehouses and companies along the road on the West Side of Manhattan, beginning in the Meatpacking District and stretching through the Chelsea until ending in Hudson Yards.
The elevated track was abandoned for decades after its closure in 1980 until an initiative to rehabilitate the long-abandoned freight train route was successful.
James Corner Field Operations, an accomplished architect and urban designer, collaborated with Diller Scofidio + Renfro to construct a public park that revitalized the disused land.
Corner and his colleagues created a park that evolves throughout its length, with different gardens sprouting up on the rails, many sitting spaces, and lookouts overlooking the city streets and the Hudson River.
Although the High Line is also a terrific fall activity in New York City, if you want to be among the first to experience this stunning space, you must go in May or June, when all the flowers are in bloom.
13. Roller Skate at Rockefeller Center's Flipper's Roller Boogie Palace
Ice skating at Rockefeller Center is almost always included in the montage when you think of famous movies and television shows set in New York during the winter.
However, if you're coming to New York City this spring, you won't get to ice skate.
This year the Rink at Rockefeller Center isn't going away when warm weather comes; instead, you can rollerskate! Flipper's Roller Boogie Palace is taking over the iconic NYC winter date spot, where you'll be able to stake all spring and summer long.
The original Flipper's Roller Boogie Palace opened in Los Angeles in 1979.
It closed just three years later, but its impact on pop culture continued for more than 40 years.
Now, the same family who opened the OG is behind the collaboration with Rockefeller Center!
Rollerskates are available to rent, and one dollar from every rental will be donated to Saks Fifth Avenue's mental health foundation.
14. Enjoy a Broadway show
As a New York-based actor, this happened to be my absolute favorite no matter the weather at any time of year.
Seeing a Broadway show is an iconic experience in New York City that you need to have at least once. 
If I'm honest with you, this isn't necessarily a spring activity–but no list of NYC activities is complete without it.
And hey, we do have some freezing days in the early spring, so it's a way of escaping the colder weather! 
If you don't know what to see, check out the Playbill weekly Broadway show schedule to see what performances are happening when you're available.
Then, visit the TKTS Booth!
There, you can get a variety of Broadway and Off-Broadway tickets for 30-50 percent less than you would spend at the box office.
The organization is operated through the highly reputable Theatre Development Fund. It has locations under the red steps in Times Square and Lincoln Center. 
I also have a complete guide on buying Broadway tickets and tips for seeing a show if you want an in-depth look.
15. See the blooms from above on a helicopter tour
Are you up for an epic thrill? Fly high above New York City on a helicopter ride.
You'll see bright bursts of colors catching glimpses of flowers back in bloom as you soar above the skyscrapers.
There are several different helicopter flights available to take over the New York City skyline:
16. Go for a hike upstate
Upstate New York features fantastic hiking spots only an hour outside Midtown. All are readily accessible by trains from Grand Central.
Bear Mountain State Park is one of New York's biggest parks, with over 100 miles of trails for hikers, bicyclists, and horseback riders to explore.
It's a fantastic opportunity to get away from the city and see nature up close, with spectacular views of the Hudson River.
You can also hike to Breakneck Ridge in Hudson Highlands State Park, a little further north along the Hudson River, for a different perspective of the surrounding countryside.
17. Walk around the Reflecting Pools for the Twin Towers at the 9/11 Memorial & Museum
The 9/11 Memorial & Museum is one of New York City's most moving attractions and a lovely site to spend a warm spring day.
Following the September 11, 2001, terrorist attacks, the area known as Ground Zero was turned into the 9/11 Memorial & Museum. It is now a space for thought and reflection.
The Reflecting Pools are located where the original Twin Towers once stood.
Visitors are welcome to stroll around and observe the names of those who perished on 9/11 and in the 1993 World Trade Center bombing. You may also go to the 9/11 Memorial Museum, the Survivor Tree, and the Memorial Glade.
Because there is no shade or shelter throughout the monument, one of my best tips for visiting the 9/11 Memorial is that you visit on a day with ideal spring conditions–a perfect temperature for you to be comfortable outside and doesn't have rain in the forecast.
Of course, the earlier in the day you go, the fewer people there will be, but it's also a spectacular sight at dusk.
18. Take in the view while walking the Brooklyn Bridge
The most recognized bridge in New York City should be on your list of spring activities in New York City.
Walking from one end of the Brooklyn Bridge to the other takes between 30 minutes and an hour (depending on your speed), making it an ideal afternoon outing.
Spend the morning seeing the 9/11 Memorial grounds before crossing the Brooklyn Bridge because the entrance on Manhattan is only a few steps away.
Before spending the day in Brooklyn Bridge Park, stop for lunch at Grimaldi's, one of New York's most famous pizza establishments, and an ice cream cone from the Ample Hills Creamery Fireboat House outlet or the Brooklyn Ice Cream Factory.
Or, start in Brooklyn and do the whole thing in reverse!
Read More
19. Sunbath on one of the city's public beaches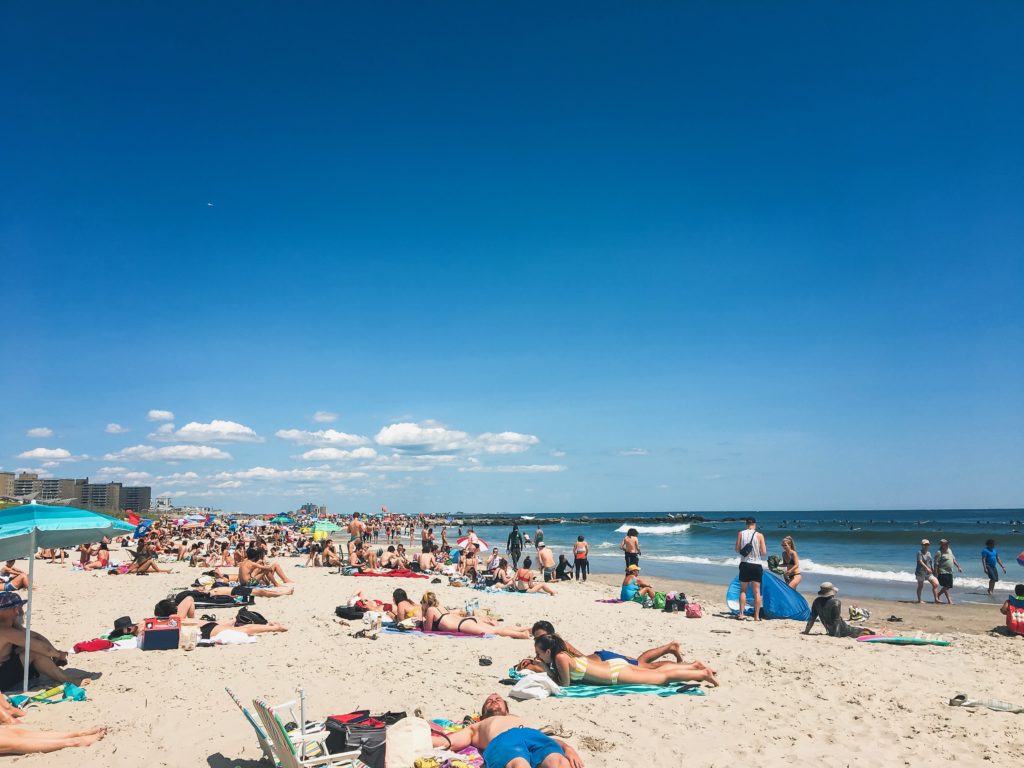 Did you know that you don't have to leave New York City to go to the beach?
Obviously, beachgoing is a cherished summer activity in New York City.
Still, you can have just as much fun wandering one of the city's beaches on a warm spring day!
Orchard Beach, which stretches for a little more than a mile, is The Bronx's only public beach.
Franklin D. Roosevelt Boardwalk and Beach is one of Staten Island's main beachfront, named after the 33rd President of the United States.
While there are no beaches in Manhattan at the moment, construction on a new public beach on the Gansevoort Peninsula has started.
While you won't be allowed to swim in the water (believe me, you don't want to swim in the Hudson River anyway), you will be able to lay back and enjoy a sandy beach without leaving the island.
Brooklyn is also home to several of the most well-known beaches in New York City, including Brighton Beach, Manhattan Beach Park, and Coney Island.
On the other hand, Queens is home to my favorite beach in NYC. Rockaway Beach is easily accessible by subway, and the beach is only a short walk from the station.
20. Have a throwback date night watching a movie at a drive-in theater
Yes, even New York City has a few really cool drive-in movie theaters around the city!
Outdoor movies are presented at drive-in theaters like Skyline Drive-In in Greenpoint, Brooklyn, the Queens Drive-In at the New York Hall of Science, and The Bel Aire Diner in Astoria, Queens, which converts its parking lot into a movie theater for late spring warm nights!
21. Take a walking tour of New York City
After the season Christmas tours in NYC is over, there's a lull in tour-taking until spring starts again.
I've been a New York City tour guide for years, and while there's nothing like summer in the city, spring is another great season to wander around the city with a tour guide as it starts to wake back up.
Some of my favorites include:
22. Enjoy the warming weather from a rooftop restaurant
Lunch on a restaurant's roof is a terrific way to spend an evening in New York City if you have the opportunity.
They provide a unique perspective of the city's skyline and fresh air and access to some of the most fantastic restaurants in town.
One of my favorite rooftop restaurants goes all out for each season, and their springtime decor is no exception. Serra by Birreria is an Italian restaurant located on the roof of Eataly's Flatiron location.
While enjoying the restaurant's floral scenery with a fantastic meal, you'll discover a breathtaking view of Madison Square Park, the Flatiron Building.
23. Picnic in Madison Square Park before heading inside the Harry Potter Store
Suppose you don't want to visit Serra by Birreria at Eataly but still want an outdoor dining experience.
In that case, Madison Square Park is right across the street and a perfect place to enjoy a relaxed outdoor meal.
You can either bring your favorite sandwich or salad from one of the park's many nearby shops or stop at the park's famed Shake Shack outside location.
The park's flowers are in bloom, and it's a great little spot away from the crowds in Manhattan.
However, before you sit down and relax in Madison Square Park, make a reservation to enter the Harry Potter Store in advance.
Their wait times can be outrageously long, so get in their virtual line as soon as you know you want to go.
When your wait time is up, it's only a 5-minute walk from the park, and you'll pass the Flatiron Building on your way over.
24. Walk around Little Island
Little Island is an incredible new city island that opened close to the High Line.
It's right next to the former home of Pier 54, which was erected at the start of the twentieth century to dock Cunard and White Star Line cruise ships.
Fun Fact: Pier 54 is well-known for participating in two key historical events. RMS Titanic survivors returned to New York City in 1912 on the RMS Carpathia, which moored at Pier 54. The RMS Lusitania then embarked on her final voyage from this pier in 1915 before sinking off the coast of Ireland and contributing to the United States' entry into World War I.
As you approach the park's grounds, you'll feel like you're entering a futuristic garden with various trees, bushes, grasses, and flowers.
The park also has an outdoor amphitheater, a playground, walking trails, green spaces, and panoramic views to take in the splendor of the new park and the surrounding skyline.
25. Try taking the Tram over to Roosevelt Island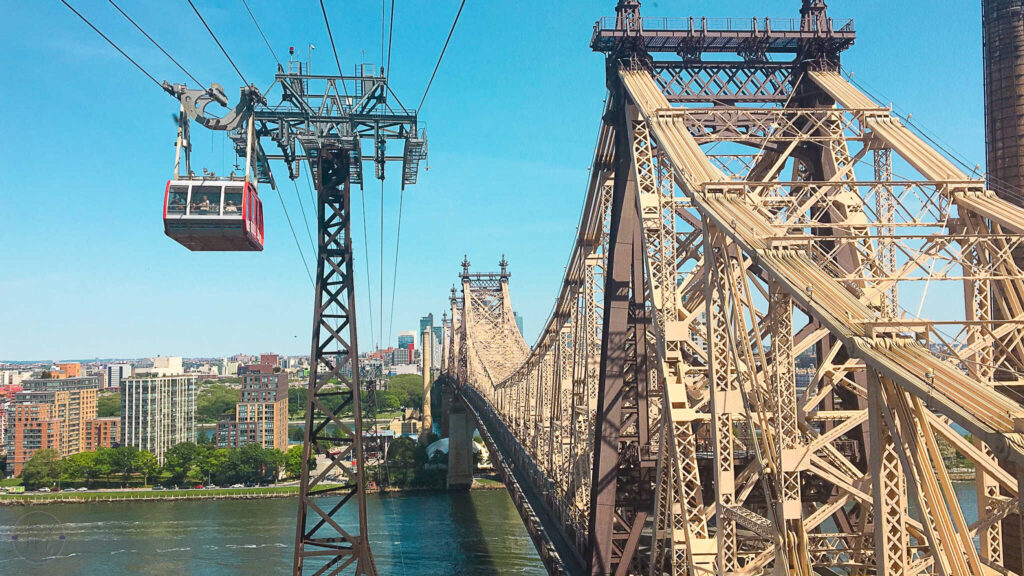 This is one of my favorite things to do in NYC in spring! With only a MetroCard swipe, you can ride the Roosevelt Island Tramway and fly over the East River to Roosevelt Island.
It takes you directly to the island's heart (next to the Roosevelt Island F train stop, if you want to use the subway).
It was the first commuter aerial tramway in North America.
There's so much to explore on the island. You'll discover the historic apartment complex Octagon Tower and Lighthouse Park at the north end, with its 1872 stone lighthouse towering tall close to the ocean.
Or, wander through Cornell University's Jacobs Technion-Cornell Institute and discover the remnants of the old Smallpox Memorial Hospital, erected in 1864, in Four Freedoms Park on the island's south side.
26. Head up to the Bronx for the New York Botanical Garden and the Bronx Zoo
If you're moving to New York City, you definitely need to see the New York Botanical Gardens, the Empire State's most extensive botanical garden, in springtime.
The garden has been open since 1873 and is home to approximately 8,000 plant types. 
Each spring, they host The Orchid Show, where thousands of orchid flowers are in bloom and arranged in different designs throughout the space.
After you're stunned by the brilliant flower displays at the New York Botanical Garden, spend the rest of your day in the Bronx Zoo.
The Bronx Zoo opened on November 8, 1899, and it's the place to go if you want to get up close and personal with your favorite species.
As the most significant urban zoo in the United States, it's home to over 6,000 creatures.
If you want to add to your Standard Admission for an additional price, you can engage in Wild Encounters (private interactions with wildlife such as rhinos, sloths, penguins, and cheetahs) and Treetop Adventure, an aerial ropes course.
27. Wander around The Cloisters while in bloom
Located in Fort Tryon Park in Upper Manhattan, The Cloisters is a fantastic museum transporting visitors back to Medieval Europe.
As a branch of the Metropolitan Museum of Art, the museum is home to more than 5,000 works of European art from the Byzantine period through the early Renaissance.
The museum was designed by architect Charles Collens in a medieval European monastic style. 
Visitors can walk around the peaceful gardens and listen to the birds, or go ahead and pick up a map to explore the museum grounds and see all that the museum has to offer.
Spring Activities in NYC: Wrap-Up
Spring in NYC is a magical time of year that offers an endless array of activities and events.
From admiring the beautiful cherry blossoms in Central Park to exploring the High Line and indulging in spring cuisine at outdoor markets and restaurants, there's truly something for everyone.
What's more, the energy and excitement of New York City make these activities even more special.
While spring in NYC can certainly be busy and crowded at times, the vibrancy and liveliness of the city during this season make it all worthwhile.
So, whether you're a native New Yorker or a visitor, be sure to take advantage of all the amazing spring activities that NYC has to offer.
No matter what spring activities in New York City you do, make sure you save some time to get outside and enjoy the sunshine!
Lyndsay