This post may contain affiliate links! I will receive a commission, at no extra cost to you, if you purchase something recommended here.
There's something special about a winter visit to New York City.
While there's always something happening around NYC regardless of the season, winter brings some of the city's most famous. The holiday window displays along Fifth Avenue, ice skating in Central Park, and the iconic Christmas Tree at Rockefeller Center.
But what are other winter activities in New York City once the holiday season is over?
Although there's no getting away from quintessential NYC Christmas bucket list activities, there are so many other things to do in New York City in winter once the most wonderful time of year has passed.
Winter Activities in New York City
1. Go ice skating in Central Park at Wollman Rink
Wollman Rink is a fantastic option if you love ice skating but want to avoid dealing with crowds as big as you'll find at the Rockefeller Center or Bryant Park.
Centrally located in Central Park, Wollman Rink opens for the season at the end of October and operates through mid-March.
First opened in 1949, the ice rink also offers group skating classes for all ages and styles, like basic skills practice, figure skating, and ice hockey.
After you finish ice skating, take an opportunity to wander around Central Park.
Although there won't be any leaves on the trees, and the Bethesda Fountain might be off, it's still a beautiful, peaceful walk in the center of this hectic city.
2. See a Broadway show in Times Square
Seeing a Broadway show is one of my favorite activities any time of year, especially in the winter!
Every year during the holiday season, performance schedules change to accommodate the influx of visitors who want to see a show–which is excellent for you because there are more showtimes than usual.
There are also shows that open specifically for the holiday season, like A Christmas Carol on Broadway.
You can check out Playbill's updated weekly list of Broadway performances to find something that works for your schedule, or check out the production's website online to see their holiday showtime calendar in advance.
Then, once the holiday season is over, Broadway returns to its regular schedule for the rest of the winter months. It's a great way to stay out of the cold and enjoy fantastic performance art.
Pro Tip: If you need help determining which Broadway show you want to see, visit the TKTS Booth and ask! In Times Square, you'll find them under the red stairs, but they also have a location at Lincoln Center. You can find a selection of Broadway and Off-Broadway tickets between 30-50% off the price you'd pay at the box office.
You can also read my complete guide on the best ways to buy Broadway tickets and tips for attending a Broadway show.
3. Sip on frozen hot cocoa at Serendipity3
Did I just say frozen hot chocolate? Yes! You haven't lived until you've tried frozen hot chocolate at Serendipity3.
This iconic restaurant in the Lenox Hill neighborhood in Manhattan is famous for its cold spin on an otherwise warm treat.
With flavors to try like Frrrozen Hot Chocolate, Salted Caramel, White Chocolate, and Mint Chocolate, among some other outstanding options, it's one of the hottest–and coolest–desserts in NYC.
4. Visit a museum for the ultimate indoor activity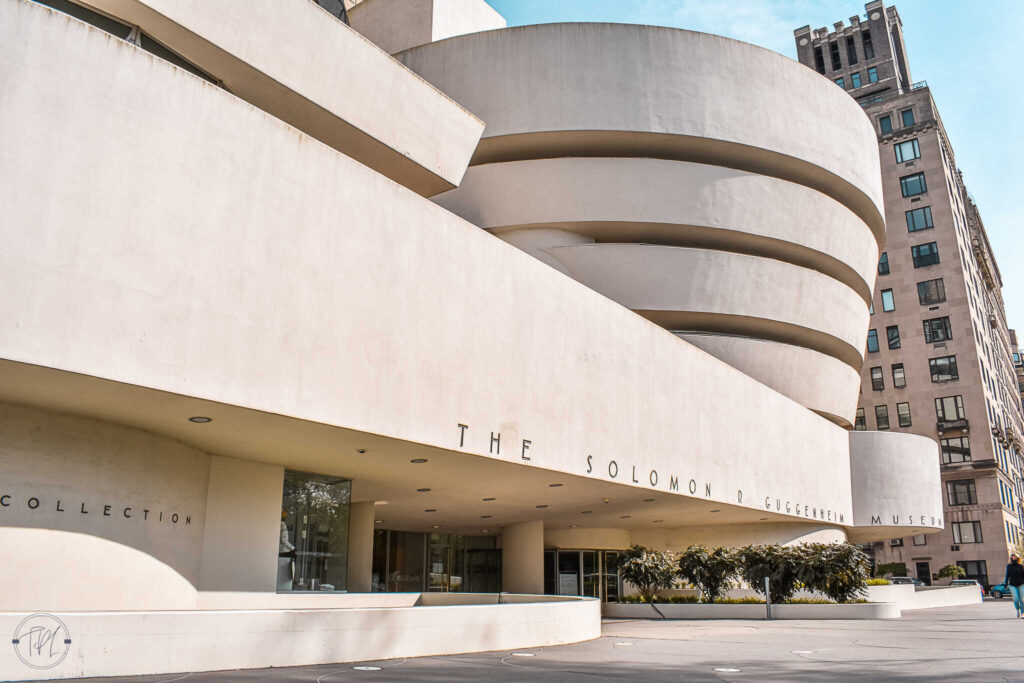 Visiting one of New York City's museums should be high on your list of things to do in New York City in winter!
Not only can you explore some of the world's more revered art and artifacts, but the city's major museums also decorate beautifully for the holiday season.
The Metropolitan Museum of Art is my favorite place to admire Christmas decorations before getting lost in the museum for hours.
It's also an excellent inside activity to stay out of the cold after the holiday season.
5. Enjoy one of the many winter festivals around New York City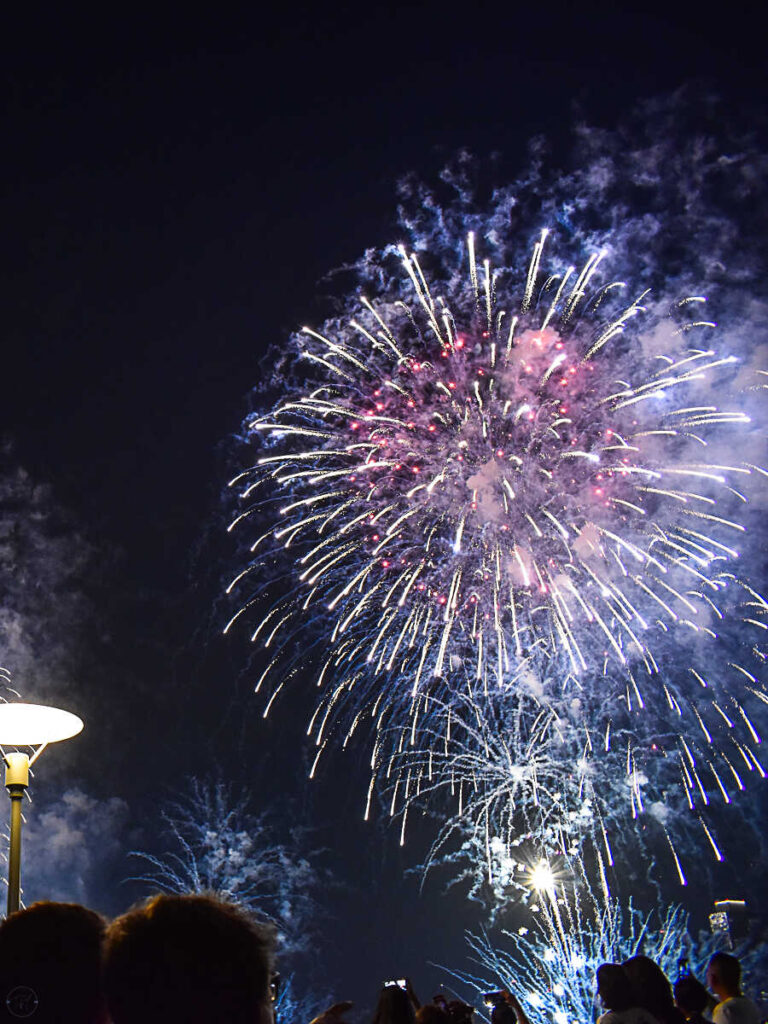 New York City offers many great indoor and outdoor festivals throughout the year's coldest months.
And after December, when the festive events end, you can find some fantastic cultural events featuring specialty foods, special events, and family-friendly activities.
If you want to spend quality time outdoors this winter, consider attending one of these incredible festivals.
6. Spend the night under the stars in a heated igloo at a rooftop bar
Have you ever had drinks outside in New York City in the winter in a cozy igloo?!
Some bars around the city offer this nighttime experience. But my favorite spot for this winter activity in New York City is 230 Fifth Avenue.
You can order cocktails on their roof and enjoy breathtaking views of the Empire State Building from inside an igloo.
You feel like you're almost alone when you're in an igloo with your friends.
It'd be even cooler if there was snow falling, too!
7. See the city from above from an observation deck
If you've ever seen Sleepless in Seattle, one of my favorite New York-based movies, you must remember the iconic ending.
Meg Ryan's character is having dinner at a fancy NYC restaurant. She looks out the window to see a heart illuminated on the Empire State building. This prompts her to leave her date and meet Tom Hanks on top of the Empire State building. *sigh*
If you want to recreate the ending for yourself, see the city from above at the Empire State Building Observatory. This iconic Art Deco building was once the tallest in the world and still offers outstanding views of NYC.
If you'd rather catch the view from a different angle, take a peek at my guide to other observatories around New York and pick which one is right for you.
8. Walk the Brooklyn Bridge
Going for a walk across one of New York City's most famous bridges is a beautiful way to spend an evening together during the colder months.
It takes approximately 30 to 60 minutes to walk from one end of the bridge to the other, making it an excellent option for an afternoon adventure.
Fun fact: P. T. Barnum took 21 elephants, seven camels, and ten dromedaries across the Brooklyn Bridge one year after its opening in 1883 to prove it was safe and secure.
9. Savor some of the best food in the city during NYC Restaurant Week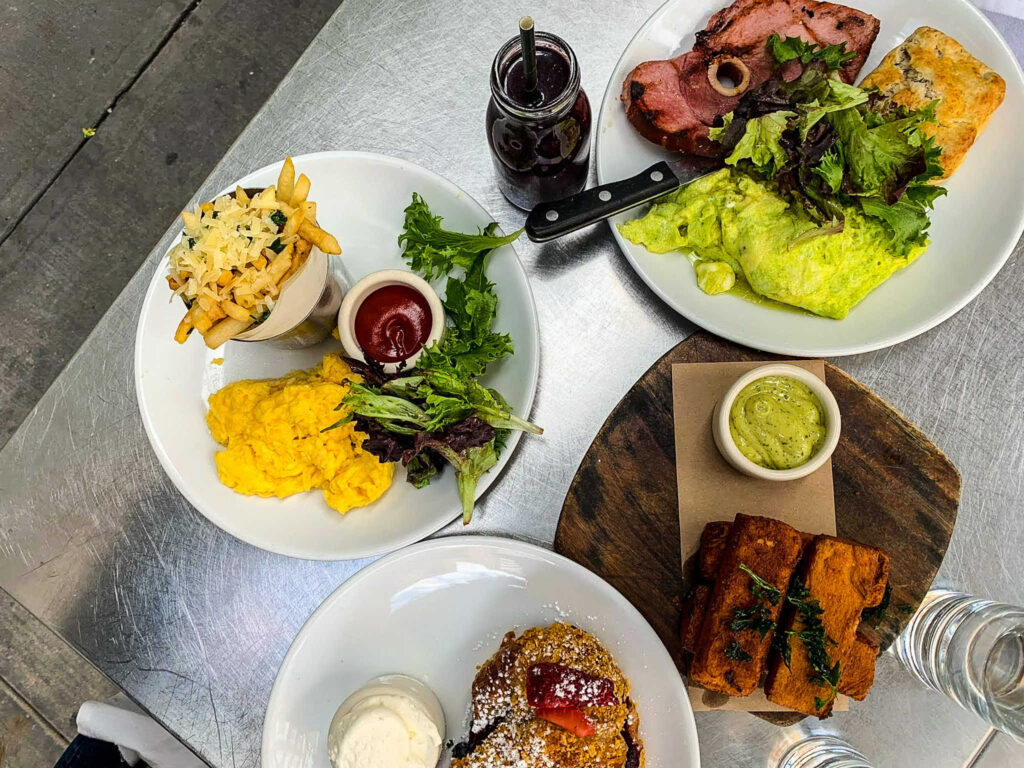 NYC Restaurant Week is one of my favorite things to do in New York City in winter and in the summer.
Some of the best restaurants across the five boroughs participate in this bi-annual affair.
They usually offer a pre-fixe menu you order from, which comes at a discounted price than what they would otherwise charge.
It's a tremendous opportunity to taste-test excellent foods made by some of the top chefs working in New York City today.
And since Restaurant Week happens twice per year, you have double the number of opportunities to try outstanding cuisine!
10. Take the tram to Roosevelt Island
For the swipe of your MetroCard, you can ride the Roosevelt Island Tramway and soar above the East River to arrive at Roosevelt Island.
It was the first operating commuter aerial tramway in North America and drops you right in the center of the island (next to the Roosevelt Island F train stop, if you'd prefer public transportation.)
Once you've arrived, it's a beautiful island to explore. And since it's outside the typical tourist spots, you'll find it less crowded in the winter than in other areas of NYC.
At the island's northern end, you'll find the historic apartment building, Octagon Tower, and Lighthouses Park. It features an 1872 stone lighthouse right next to the water.
On the southern part of Roosevelt Island, you can visit the ruins of the former smallpox hospital at Four Freedoms Park. It was constructed in 1864.
11. Enjoy a spa day at QC Terme Governors Island
One of my favorite places to visit when I'm spending the day alone in NYC is Governor's Island. It has a rich history, vast parks, and a stunning view of New York Harbor.
The 172-acre island, known to the Lenape as Paggank, which translates to "Nut Island," is a popular destination for people looking for a day away from the busy boroughs.
Throughout the year, Governor's Island offers many outdoor activities, like biking along its Promenade, exploring its art galleries, or enjoying a glamping experience offered by Collective retreats.
However, one of the best NYC winter activities is relaxing at their newly opened QC Terme Spa on a cold winter day.
This Italian spa brand offers a modern twist on an ancient Roman bath experience. I went to their location in Rome, and it was one of the most luxurious spa experiences I've ever had.
The spot is open year-round, and what better way to beat the winter Blues than soaking in a hot tub or lounging in a sauna.
Ferries leave from The Battery Maritime Building in Lower Manhattan daily and on weekends from Pier 6 in Brooklyn Bridge Park and Atlantic Basin in Red Hook.
Adult tickets are $3, but children under the age of 12 are free, as do seniors over the age of 65, military members, NYCHA residents, IDNYC holders, and Governor's Island members.
12. Cheer on the home team at a professional sports game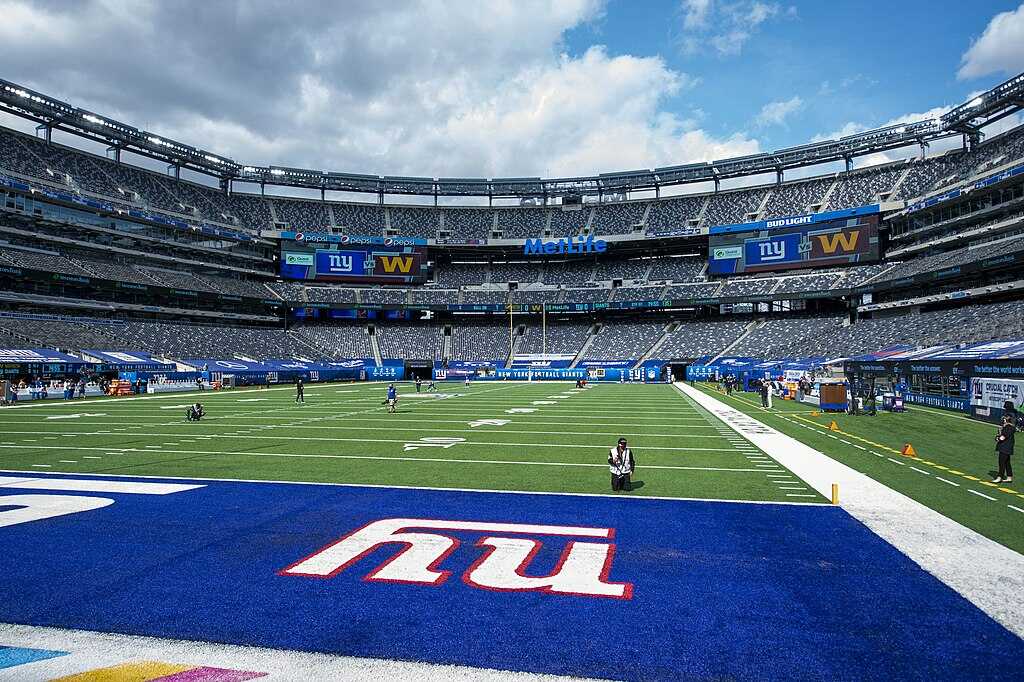 Want to root root root for the home team? If you don't go, it's a shame *wink*
New York City has several sports teams with winter seasons, so you can catch a home game at one of the city's stadiums.
We have the NHL New York Rangers and the Islanders for hockey.
For basketball, we have the New York Knicks and Brooklyn Nets.
And for football, we have the NFL's New York Giants and Jets.
13. Settle in for a day watching reruns at the Paley Center for New Media
Another of my favorite winter activities in NYC is spending a day inside at The Paley Center for Media.
Located just outside Rockefeller Center, the Museum of Broadcasting opened its doors in 1975.
You'll begin by browsing The Archives, which contains over 160,000 archived radio shows. Rewatch your favorite classic T.V. shows, radio broadcasts, and even tapes from previous Olympic Games.
Once you've chosen a show to watch, you can sit back and enjoy it alone or in a small group.
Admission is free for the first 1.5 hours, although a recommended donation is appreciated.
Insider Tip: Visit the Paley Center for Media for one of their many scheduled screening events on one of their theater-sized screens. Their films are also free, but seating is on a first-come, first-served basis, so arrive early.
14. Head outside of the city for a day of winter adventure activities
Hosted by Sourced Adventures, the Mountain Creek NYC Snow Bus Ski takes you out of the big city to Mountain Creek ski resort in Vernon, New Jersey.
The bus picks you up from Union Square or West 45th and 11th Avenue before its two-hour journey to the resort for a full day of skiing and snowboarding.
With trails for both beginners and seasoned pros, this is an easy way to get out into the snow for some fun from New York City.
The bus leaves every Friday, Saturday, Sunday, and select holidays throughout the winter season. You can check their availability and purchase tickets on their website.
15. Be a studio audience member at your favorite live taping
Spend a cold winter day in NYC laughing as part of a studio audience for your favorite late-night show.
Many of your favorite T.V. shows that shoot in New York City has "free tickets" policies.
Tickets for events regularly sell out months before they're scheduled.
If you're able to schedule that far ahead, you could get tickets for your favorite T.V. shows' taping.
Check 1iota or TVTaping to see what shows have available tickets, and reserve your spot.
Or, if you're willing to be up and standing outside for hours at a time, you can secure a standby ticket.
16. See the city from the water on a boat cruise
My favorite way to enjoy NYC is by taking a boat ride around the city.
Imagine–immigrants coming to Ellis Island in the 19th and early 20th centuries arrived by boat. This is how they experienced the impressive city skyline for the first time themselves.
I recommend taking this architecture boat tour around Manhattan with Classic Harbor Line Cruises.
With an average of 4.9 out of 5 stars from more than 200 reviews, you'll spend 2 hours on a 1920's-style yacht cruising around New York Harbor.
The boat has an inside seating area to stay warm in winter, or you can brave the cold for panoramic views outside.
Learn about the city's iconic architecture from American Institute of Architects New York Chapter (AIANY) members and architects.
17. Go for a getaway up north
If you're wondering–is New York part of New England?–the answer is no.
But since they're both in the northeast region, there are some incredible places you can easily visit in New England from New York City.
Take a look at my guide on some of the greatest New England getaways this winter and information about taking a day trip upstate to Poughkeepsie or the Woodbury Commons Outlet shopping mall.
18. Visit the New York Aquarium at Coney Island
Head over to the New York Aquarium for some inside fun to escape the cold. As the country's oldest continually-operating aquarium, they are home to more than 200 species of marine life.
You need to step outside to walk from building to building, but there are at least 5 major inside exhibits.
You'll find a whole oceanic experience, from endangered coral reefs to sharks.
19. Shop at one of the city's indoor malls
Although some could argue that the whole of New York City is like one giant shopping mall, there are several established indoor malls around the city!
The Oculus is located on the World Trade Center grounds, directly across from the 9/11 Memorial.
It has a Westfield shopping mall inside and includes multiple magnificent references to the tragic events of that day–parts of the retaining wall that survived the attack can be seen.
The Oculus atrium has a great Christmas market too!
After shopping at the Oculus, walk underneath the memorial and through the tunnel to Brookfield Place.
It's a luxury shopping mall with high-end shops, a gourmet supermarket, and fine dining establishments.
Outside, you can stroll along the Battery Park City Esplanade or the North Cove Yacht Harbor. They even have an ice skating rink along the harbor, making it a perfect winter date in NYC.
Two other great indoor shopping malls are The Shops at Columbus Circle and The Shops at Hudson Yards, each located in their respective neighborhoods.
20. Do a food crawl of New York City's indoor markets
New York City has an abundance of excellent indoor food markets all over the city! They're my go-to choice when meeting friends for lunch in the winter.
Some of my favorites to enjoy are:
21. Take an inside or underground tour
For as many incredible outdoor walking tours as we have in New York City, some fascinating ones don't require you to be outside!
You can see the inside of some of the world's largest performance halls, get an up-close look at the history of New York City's subways, and even learn about how banks operate.
Some of my favorite inside tours are:
Winter Things to do in NYC during Christmas
22. Spend time shopping at the Bank of America Winter Village in Bryant Park
The Bank of America Winter Village at Bryant Park is the city's most famous holiday market.
Open from the end of October through New Year's Day, there are more than 90 different shops and food stalls in the open-air market.
Inspired by the style of European Christmas markets, artisans and local businesses from all across the five boroughs set up an outpost in Bryant Park's market.
Make sure to spend some time shopping handicrafts by local artisans at the different stalls around the park and grab a snack at The Lodge before leasing up your skates.
Bryant Park's outdoor ice skating rink, open until the beginning of March is the only one in the city with free entry–as long as you bring your skates. Otherwise, you can rent a pair.
23. Admire the famous Christmas Tree in Rockefeller Center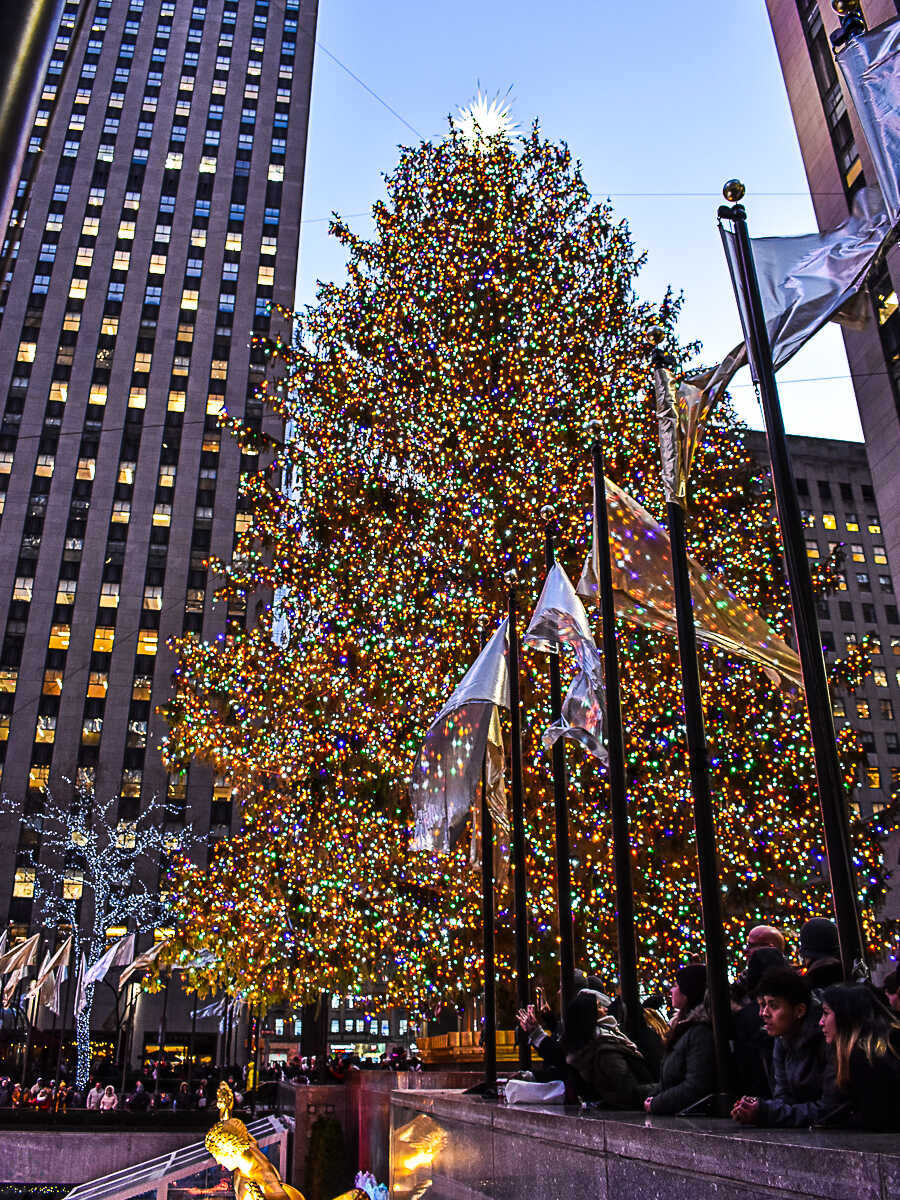 Did you actually experience any winter activities in NYC if you didn't see the famous Christmas tree?
The Rockefeller Center Christmas Tree is lit every night during the holiday season from the end of November through the first week of January.
It's one of New York City's most iconic Christmas photo spots.
Remember that there isn't really a specific "best" hour to visit Rockefeller Center during the holidays.
While early mornings will probably be the least crowded in front of the Christmas Tree, you'll be met with a group of people standing outside the TODAY Show studios, the NBC morning show that shoots right in the Center.
And the later in the day that you go into Rockefeller Center, the busier it gets.
24. See the dazzling Christmas lights in Dyker Heights
Some of America's most magnificent Christmas displays can be found in the New York City neighborhood of Dyker Heights.
When Linda Spata moved into Dyker Heights in the 1980s, her family began the Dyker Heights Christmas lights tradition.
She was determined to carry on her mother's Christmas decorating tradition, which led to everyone else participating too.
If you want to witness the stunning displays, you can take the subway or a guided tour.
Pro Tip: Using the New York City subway is simple and something you should do while you're here. If you want to learn more about taking the metro, read my subway guide.
You can take the subway to the Dyker Heights Christmas lights area with a Brooklyn-bound R train to 86th Street or the Brooklyn-bound D train to 79th Street to get there on your own.
25. Head to Radio City Music Hall for the Christmas Spectacular
If you're looking for famous winter things to do in NYC, you need to go to Radio City Music Hall to see the Christmas Spectacular.
Radio City Music Hall is one of America's most recognizable venues. This iconic theatre opened in 1932 and has hosted the Christmas Spectacular since 1933.
Some sequences in the performance change from year to year, so while you'll always see the iconic toy soldier in March or the nativity scene procession with live camels, other dances and moments in the play change.
You can buy Radio City Christmas Spectacular tickets online here, with three performances each day on weekends and two every day throughout the week.
Although the Christmas Spectacular closes after New Year's Day, you can take a guided Stage Door Tour inside the famous theater anytime during the winter or if you don't have time to see the show on your NYC at Christmas itinerary.
26. Meet Santa at Macy's in Herald Square
The REAL Santa Claus sits inside Santaland at Macy's in Herald Square.
Go up to the 34th street department stores' top floor to get transported to Santaland.
While the tradition of the real St. Nick visiting Macy's dates back to the 1860s, Santa has had a permanent home on the 8th floor since the mid-1970s.
You'll go through several interactive exhibits before taking the Santaland Express Train, which will take you straight to Santa Claus.
However, you need to book a ticket in advance if you want a chance at seeing Santa.
Time slots are reserved well in advance, and if you try to show up and wait in line on the same day, you may have to wait hours or be turned away.
To make reservations for the Santa Express Lane, visit the Macy's website.
27. Enjoy the immersive holiday lights display at the Amaze Light Festival
You can see the Amaze Light Festival at Citi Field in Queens (the home of the New York Mets).
Visitors can enjoy an immersive holiday experience at this magical Christmas light display.
Enjoy yourself with your friends and loved ones, celebrate the holiday season, and enjoy some fun times together.
You can buy general admissions and VIP tickets online.
28. Marvel at the Saks Fifth Avenue bright lights
Every year, Saks Fifth Avenue has a 5-minute light show on its storefront every 10 minutes, with music, lights, and an epic new storyline.
The best views of the festive decorations come from standing across the street from the store, in front of Rockefeller Center.
After the light show, walk across the street to the Saks storefront and admire its holiday displays.
29. Walk up Fifth Avenue to see the gorgeous holiday light displays
Although classic department stores such as Lord & Taylor and Barneys have closed in recent years, there are still several department stores along Fifth Avenue that go all out for the holidays.
Christmas window displays in Fifth Avenue department stores are a long-standing tradition.
It's said that the tradition began in 1874 when R.H. Macy arranged scenes from Harriet Beecher Stowe's Uncle Tom's Cabin with porcelain dolls in the department store's front windows to attract customers.
Clearly, it worked!
After you pass Saks on Fifth Avenue, you'll come across St. Patrick's Cathedral, which is all decked out for the holidays.
Head inside to see the largest Catholic church in North America before continuing up Fifth Avenue to admire the window displays at Cartier, Harry Winston, Bergdorf Goodman, and Louis Vuitton.
When you finish your walk up Fifth Avenue, you will arrive at Pulitzer Square.
Central Park will be in front of you, and The Plaza Hotel, another New York City holiday icon, will be to your left.
You may recognize The Plaza from films such as Eloise at The Plaza, Plaza Suite, and the Christmas film Home Alone 2: Lost in New York.
20. Go toy shopping at FAO Schwarz
Make sure to visit FAO Schwarz to take advantage of one of the best places to visit in New York City during the holiday season!
FAO Schwarz is a huge toy store that features the famous floor pianos from the movie "Big" with Tom Hanks, classic toys your parents and grandparents played with, and more modern games and toys.
Head inside to marvel at the many gifts available and do some last-minute shopping for the holiday season.
31. Enjoy harvest foods at the Union Square Greenmarket
Usually, the Union Square Greenmarket is one of the largest farmers' markets in New York City. It has a fantastic selection of fresh fruits and vegetables from local farmers.
It also hosts live performances and entertainment throughout the year.
However, during the winter, the market transforms into the Union Square Holiday Market hosted by Urbanspace.
More than 150 vendors line the park from mid-November to Christmas Eve, showcasing and selling delicious foods, artworks, and their handcrafted goods.
You can visit their website for current hours and information on this year's vendors.
32. Head to IFC Theaters to watch It's A Wonderful Life on the big screen
You can watch the classic movie It's A Wonderful Life at the historic cinema in Greenwich Village.
The IFC Center is an art house cinema showing classic and independent movies. It's just off the A/ B/ C/ D train stations at West 4th St.
They show the 1946 movie during the holidays every year.
You can find out when the theater is playing the holiday classic on their website.
33. Visit Fort Tryon Park for Christmas at The Cloisters
Located in Upper Manhattan's Fort Tryon Park, The Cloisters is a magnificent museum where visitors get an authentic glimpse into medieval times.
The Metropolitan Museum of Arts' museum has more than 5,000 pieces of European artwork from the Byzantine period to the early Renaissance. It was built in the Medieval European monastic style by architect Charles Collen.
Each year, the hallways are decorated with medieval Christmas decorations for the holiday season.
Local gardeners and volunteers spend weeks crafting locally sourced, historic Christmas decorations, from evergreens to holly, ivy, and other plant materials used to celebrate the season.
If you've ever wanted to see what a medieval Christmas might look like, then this is the perfect spot for you!
Read More
What are considered the winter months in New York City?
The winter months in New York are December, January, and February. It's still quite cold through the middle of March, but the Spring Equinox starts to bring warmer weather.
What are the average temperatures in NYC in the winter?
The average temperatures in December in NYC are a high of 45ºF / 7ºFC and a low of 32ºF / 0ºC.
The coldest month of the winter season in New York City is January when the temperature drops to an average high of 39ºF / 4ºC and a low of 27ºF / -3ºC.
In February, the temperature slightly picks up to an average high of 43ºF / 6ºC and a low of 28ºF / -2ºC.
More Resources for Visiting New York City in the Winter
Winter Activities in NYC: Wrap-Up
Soon it'll start looking like a winter wonderland here in New York City! With everything from indoor activities to outdoor adventures, no matter your interest, you're sure to find some fun activities for your winter visit to NYC!
Lyndsay