This post may contain affiliate links! I will receive a commission, at no extra cost to you, if you purchase something recommended here.
What are some fun things to do in summer in Rhode Island?
Summertime in The Ocean State means fun in the sun, swimming at the beach, and enjoying excellent seafood. I've spent every summer for as long as I can remember enjoying outdoor activities in the smallest state in the union during its peak season. Summer truly brings out the best in the state.
From outdoor festivals to indoor attractions, here are some of my favorite ways to enjoy Rhode Island in the summer.
The Best Things to do in Rhode Island in the Summer
Hit the Beach
I can't start this list of summer activities in Rhode Island with anything but the beach!
You won't be surprised to learn that Rhode Island has a lot of beautiful beaches, as its official nickname is "The Ocean State." In the summer, Rhode Island can see a lot of tourists, which can make the beaches crowded.
Some of my favorite beaches in Rhode Island are:
Misquamicut State Beach in Westerly
Narragansett Town Beach in Narragansett
Charlestown Bridgeway in Charlestown
Even though I'm from Connecticut, my family makes the 1.5-hour drive to the Charlestown Bridgeway every single summer. This sandy beach has space to lay out in the sun and excellent swimming conditions. It's cleaner, there are lots of waves, ample parking, and public bathrooms are available.
Unlike beaches such as Narragansett or Scarborough, there are no large food and beverage pavilions–but pack a cooler, and you'll be fine! While the Breachway is farther down Route 1 than most other beach areas, it's less likely to be crowded, especially during the week.
Walk around Downtown Newport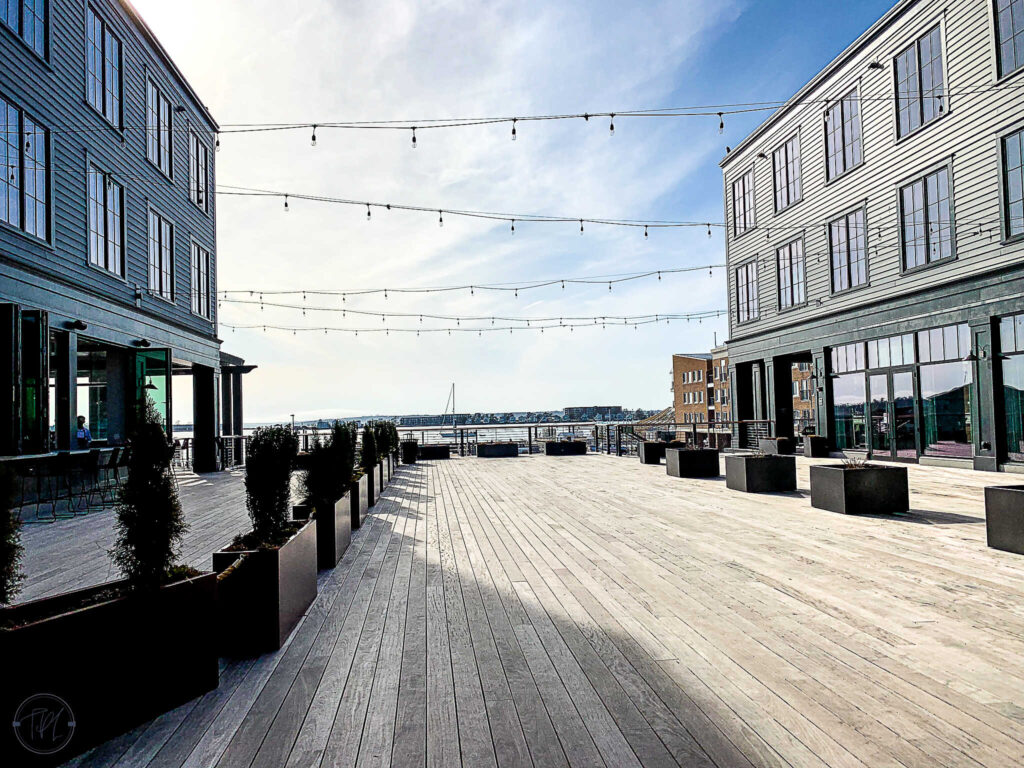 Downtown Newport is packed with boutiques, restaurants, and museums. The popular shopping district is a tourist destination because of its beautiful views and charming atmosphere. From the Newport Oyster Festival in late May to the Bowen's Wharf Seafood Festival as autumn falls in New England–it feels like there's always something to experience or explore in this waterfront town.
Be sure to stop by the Newport Historical Society and the Newport Art Museum if you have time. Both places feature art exhibits, historical artifacts, and information about the history of Newport.
Enjoy dinner out in Newport
If you're looking for a romantic date or a fun evening out, then you'll love Newport's restaurants. There are many places to dine, and each offers something different. Some offer fine dining, others have more casual atmospheres, and others are family-friendly. These are just a few of my favorites:
Found at the end of Bowen's Wharf in the center of downtown Newport, you'll find The Lobster Bar. Sit outside, right next to the Newport Harbor, for spectacular views and excellent seafood. It almost feels like it's coming right from the water onto your plate. And if The Lobster Bar is packed, The Landing and 22 Bowen's Wine Bar & Grille are also in Bowen's Wharf for you to check out.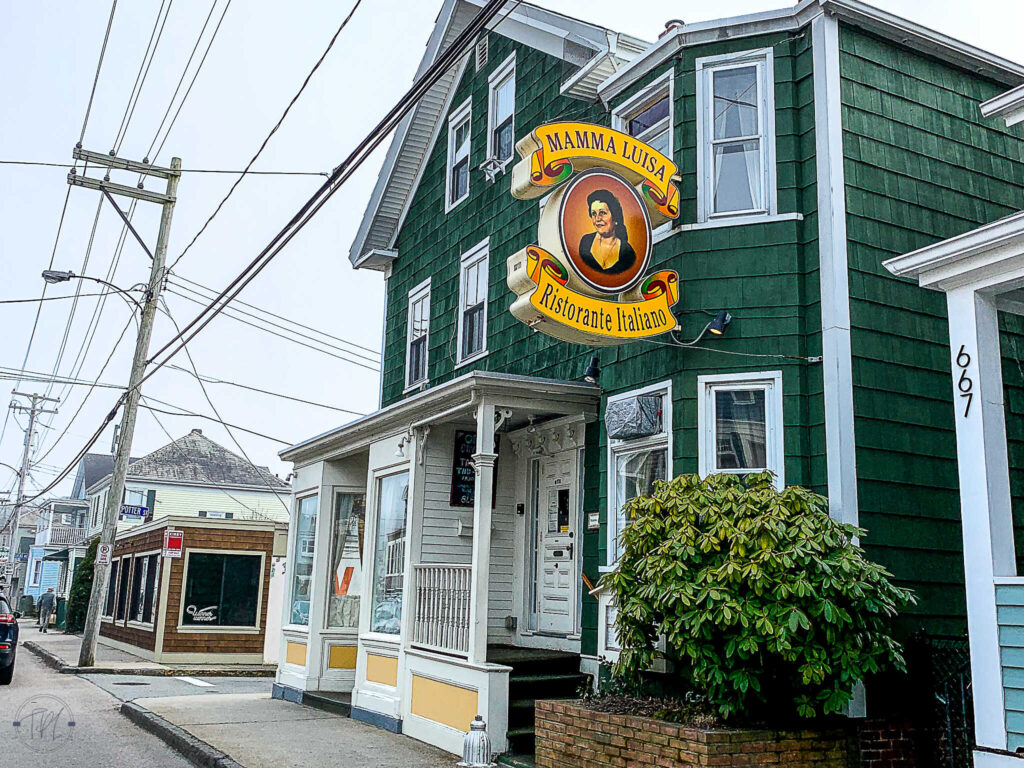 A little further outside the tourist hotspots on Thames Street, you'll find Mamma Luisa Ristorante Italiano. This unassuming restaurant is tucked in among the residential houses on the street. It serves up some truly delicious Italian food in what feels like your grandmother's dining room.
For a more famous experience, head to the Castle Hill Inn. The Dining Room is a truly refined affair, with seasonal dishes and views of the Narragansett Bay. Or, when you dine on their Lawn, you're met with a stellar view of the East Passage and excellent casual fare.
Walk along the Newport Cliff Walk
One of the most iconic summer activities in Rhode Island, the Cliff Walk is also one of Newport's most famous tourist attractions. Beginning at Easton's Beach, the walk moves south to Reject's Beach. As you tour Newport, you'll pass many of the city's most famous, historic mansions decked out in their Gilded Age splendor, with waves lapping at the foot of the cliffs as a backdrop. While the weather may be better from late spring to early fall, the off-season is far less crowded.
Smoothly paved or rocky pathways make up the walk itself. If you have young children, be careful of the unpaved areas. It takes between two and three hours to complete the walk, depending on how often you stop for photos.
Take a tour of a Newport Mansion to escape the heat
If you're visiting Newport, Rhode Island, in the summer, you can't leave without taking a tour of one of the incredible mansions that line the coast.
Many of these Gilded-Aged mansions are National Historic Landmarks, built for wealthy American dynasties like the Vanderbilts, the Astors, and the Rockefellers throughout the 19th and early 20th centuries.
Fun Fact: Pretty much every mansion had a famous owner, occupant, or architectural inspiration! Hammersmith Farm was the childhood home of First Lady Jacqueline Bouvier Kennedy. The Breakers was home to Cornelius Vanderbilt II. And, Rosecliff belonged to a silver heiress from Nevada and was modeled after the Grand Trianon at the Palace of Versailles, one of the best palaces in Europe.
Explore Newport in style on a trolley tour. You'll pass over 150 landmarks and points of interest before finishing your tour at The Breakers, which is the largest of all the Newport mansions. The cost of admission is even included in your tour ticket!
Sail out on the open water
It is impossible to imagine a more 'Rhode Island' activity than sailing in Newport. Whatever your level of expertise, or if you just want a one-time experience, there are many options available to you. Sail excursions, group lessons, and private lessons are available from many companies in Newport and Narragansett. Various levels of sailing are accommodated during lessons.
You can also rent a sailboat if you can prove your sailing ability! From May to August, sailing experiences are offered daily and on weekends through October. A popular sailing school in Rhode Island, Sail Newport has earned a high reputation for its teaching.
Head inside the Swiss Village on their annual Visitor's Day
In Newport, Rhode Island, a magnificent Swiss-inspired town remains mostly unnoticed. The Swiss Village was the invention of Arthur Curtiss James, a railroad magnate who wanted a place to keep his father's herd of Guernsey cattle. Architect Grosvenor Atterbury created an extravagantly constructed village patterned after Switzerland's Italian area, which was erected in 1916. It was known as the Surprise Valley Farm, and it employed over 100 people to cultivate the farmlands.
However, Dorrance Hamilton, heiress of the Campbell Soup business, acquired one of the most European-like cities in North America in 1998 and established the Swiss Village Farm Foundation. Now, the organization "preserves germplasm (semen and embryos) from rare and endangered breeds of food and fiber livestock" in partnership with Tufts University's Cummings School of Veterinary Medicine.
The Swiss Village Farm is not available to the general public to visit to conserve the farm's unusual and endangered livestock and germplasm collection.
But on their annual Visitor's Day, which is usually held on a Saturday in June, you may visit the town grounds and hear more about the preservation efforts. You can find out more about this year's Visitor's Day on their website.
Savor a glass at Newport Vineyards on Aquidneck Island
Along with its beautiful coastline, you'll find Newport Vineyards also calls Aquidneck Island home. If you enjoy learning how it gets made, visitors can taste wine and learn about its production process. The over 100-acre vineyard hosts tours and offers a relaxing spot to enjoy the outdoors.
There's plenty of space to sit and unwind while enjoying a glass of wine. You'll be able to taste some delicious beers too. Their website lists everything they have available.
Read More
Cool off at Rhode Island's Yawgoo Valley Water Park
Although there really aren't any standard amusement parks in the state, there is a water park to enjoy!
Since Yawgoo Valley is the only ski resort in Rhode Island, it makes my list of the best places to go in New England for a winter getaway. You can choose from skiing, snowboarding, or tubing during the winter months.
But during the summer, it becomes a water park, making it the perfect day out for families. Reservations can be made online on their website.
Head out for a day trip at Martha's Vineyard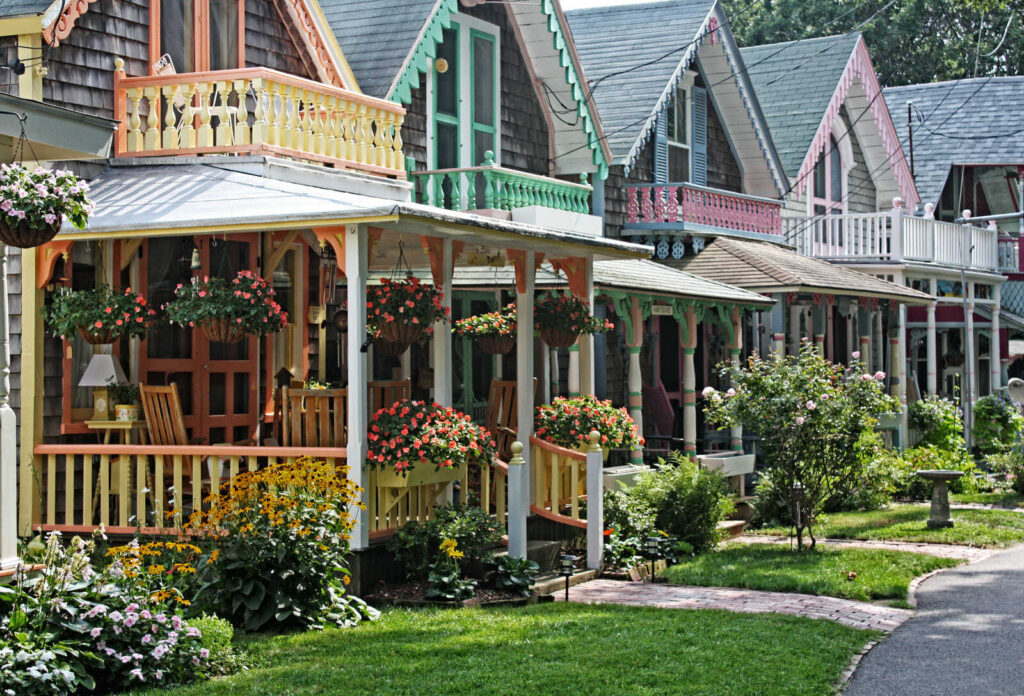 Right off the coast of New Bedford, this Massachusetts island is famous for its New England beach vibe, and it's an easy day trip from Rhode Island in the summer!
Guided excursions to Martha's Vineyard leave from both Newport and Providence, so you don't have to worry about any of the logistics yourself. Your round-trip shared transportation and ferry are included in the price of your ticket from both starting destinations.
Once you arrive on the island, you can purchase tours independently to truly make the most of your day there. Or, you can wander around through boutiques, grab a delicious seafood meal, and enjoy the beach before meeting for your transfer back.
Picnic at Prospect Park
Providence's Prospect Park is located on Congdon Street in the East Side. There is a statue of Roger Williams, the founder of Rhode Island, overlooking Providence's skyline in this park known for its panoramic views of the city. The park faces west, making it an ideal spot to watch a sunset in Rhode Island. You can make your own picnic at the park with a blanket, a few bottles of wine or craft beer, as well as snacks from Venda Ravioli or the Sandwich Hut.
Wander around the historic Federal Hill neighborhood in Providence
Home to some of the best restaurants in Rhode Island, the historic Federal Hill is a lively neighborhood in Providence. Known as the "Little Italy" of the city, it showcases the best of the state's Italian immigrant community.
You can walk around the neighborhood, visit unique bakeries and boutiques, or sit down at one of the many great restaurants in the area on a hot summer day.
Take a tour of Brown University
Even if you're not interested in attending the school, you should absolutely find an opportunity to take a walking tour of Brown University. Located in Providence, Rhode Island, the University was founded in 1764 by Reverend William Brewster.
Fun Fact: Brown University is known as an elite Ivy League university, along with the likes of Harvard University in Boston, Massachusetts, and Yale University in New Haven, Connecticut.
Unless you take a prospective student tour, the University doesn't offer public campus tours. However, students at the Center for the Study of Slavery & Justice developed their own guided tour of the campus Slavery & Legacy Walking Tours. The Center asks that you contact them to schedule the tour about 2 weeks in advance. Or, you can follow their map and listen to audio of the stops for a self-guided version of their tour.
Shop in the air-conditioning at the Providence Mall
Step into the Providence Place Mall if you're trying to escape the rain or the heat. Seven floors of stores–a shopper's paradise. With more than 100 stores, the Providence Place Mall is the largest shopping center in Rhode Island.
When I was a kid, it felt like every store in the world was in there! You can buy anything you could possibly need here, from clothes to health and wellness products. And once you're done shopping, you can relax and enjoy one of the many restaurants inside the mall.
Take a look at all of the stores, their hours, and any ongoing sales on the mall's website.
Walk the grounds of Roger Williams Park
Roger Williams Park offers a variety of recreational and educational activities on its more than 435 acres and is a popular spot to spend an afternoon in Rhode Island. The park is home to the Museum of Natural History and Planetarium, Japanese Gardens, the Roger Williams Park Zoo, and the Roger Williams Botanical Center. Ponds, walking paths, public gardens, tennis courts, playgrounds, and more are also found here. While you're there, don't forget to visit the Temple of Music and the Casino.
There is no admission fee to the park itself, but tickets are required to enter the zoo and museum.
Take a Gondola Ride in Providence
You don't have to be in Venice, Italy, to find a gondola ride!
A gondola ride along the Providence River makes for an exciting date night experience, especially if you're just visiting Rhode Island. La Gondola Providence offers four tiers of 'extras' with varying price points during its 40-minute rides. Two people ride for $89 per ride. You may not be able to find a gondolier on a walk-up basis unless you book in advance.
Or, if you want to learn about the city as it passes you by, try this narrated boat tour of Providence.
Read More
Go Thrifting at PVD Flea
Since 2013, PVD Flea is a major local event in Providence. It features an eclectic mix of vendors, selling everything from African antiques to vintage clothing, handcrafted jewelry, and hot sauces. Nothing from any big-name stores, this is the ultimate shop-small-shop-local experience.
You can grab a bite or a drink while you browse the aisles from food trucks or coffee trucks. They have an indoor market at the FarmFresh RI Market Hall from February through May and then move the flea outside to South Water Street in downtown Providence for the summer months. Head to their website to find out when and where they're going to set up shop.
Waterfire!
One of Providence's most memorable events is Waterfire. It generally takes place every other Saturday during the summer months, between May and November. You can see a lit sculpture by Barnaby Evans on the rivers of Providence for free (except for any concessions you might purchase from local vendors).
The sculpture features 86 lit braziers floating above the surface of the rivers that cross Waterplace Park and downtown Providence. A sweet smell of burning wood fills the air, and there is a feeling of pure magic in the air. In Rhode Island, you must experience Waterfire! The event occurs when incoming high tides coincide with sunsets on the rivers.
Plan on attending at least one of Rhode Island's summer festivals
Charlestown Seafood Festival
In Rhode Island, the quintessential summer food is seafood. Lobsters, steamers, clam cakes, and piping hot chowder are just some of the offerings you'll find around the fair, along with local brews and wines. The Charlestown Seafood Festival is the first of its kind and brings together the best of what Rhode Island's marine life has to offer.
Along with food you'll find at this summer fair, they also have a whole host of fun activities! The three-day event includes a car show, arts and crafts fair, kids zone, carnival rides, giveaways, and other entertainment.
You can find the details on this year's schedule on their website.
Newport Jazz Festival
The first major jazz festival in American history was in 1954, when the Newport Jazz Festival was launched. Since then, it has been held in Newport, Rhode Island, every summer. Festivals took place in New York City in the early 1970s, moved to Newport in the early 1980s, and then became two-site festivals (held in NYC and Newport). Fort Adams State Park hosts it each year, just like the sister festival Newport Folk Festival.
Newport Folk Festival
The Newport Folk Festival has been around since 1959 when it was created as a complementary event to the Newport Jazz Festival. The festival ran until 1969, then took a 16-year hiatus before returning in 1985 in full force. Joan Baez, Bob Dylan, Mumford and Sons, James Taylor, and Elvis Costello have been headliners in the past. Fort Adams State Park hosts the festival every year.
PVDFest
Every year, PVDFest brings laughter and creativity to the streets of Providence. The festival features parades, large art installations, street performers, fire breathers, and vendors catering to different age groups. Typically, PVDFest is held every June, but you can find more information about this year's events on their website.
South County Balloon Festival
Would you like to go on an air balloon ride? South County Balloon Festival, which usually takes place in Rhode Island every July, is an excellent place to try it. During the festival, you will be able to take either a tethered ride ($15 per person) or an untethered ride ($200-$225 per person). Early morning or just before sunset is the best time for rides due to the calm winds and safe conditions.
Rent a Kayak in Historic Wickford
You can find the Historic Wickford Village in Wickford Harbor, North Kingstown, Rhode Island. Trading posts were established in the area in the 17th century, and today it is still a thriving part of the small state. There's no surprise why so many visitors to Newport and Providence make time to visit Wickford.
In Wickford Village, you can find eclectic shops, antique stores, and waterfront restaurants in addition to a picturesque harbor backdrop. Wickford is a cute, pedestrian-friendly village brimming with things to do to spend an afternoon, including renting a kayak off one of the docks.
Spend a weekend at Narragansett's Blessing of the Fleet Festival
Held by the Narragansett Lions Club since 1972, the Blessing of the Fleet is a three-day festival. Within the multi-day extravaganza, they host a fair with games, food and libations, rides, and live performances, as well as a 10-mile road race for runners and walkers all throughout Narragansett. Check out their website for this year's festival dates and race registration information.
Quick History: The Blessing of the Fleet is a centuries-old tradition that was started by Catholic fishing communities in the Mediterranean Sea. Priests pray over the boats for safe passage and a prosperous harvest.
See a Drive-In Movie at the Rustic Tri-View
Drive-ins may be a thing of the past, but there's something distinctly nostalgic about them. Furthermore, a family of four can see a double feature instead of paying per person! You won't be distracted by annoying conversations nearby.
At the Rustic Tri-View Drive-in in North Smithfield, put together a picnic, or better yet, get some Chinese takeout and lawn chairs. In addition, during the time of COVID, it's a great way to stay socially distant while still enjoying the luxury of a big-screen movie.
The Rustic is Rhode Island's only drive-in theatre operating today! It's usual for the Rustic to remain open from April to October each year. Still, sometimes the theatre stays open later, so we can probably anticipate an early reopening.
Take Surfing Lessons
Rhode Island is known for its waves year-round, especially at Narragansett and Deep Hole. Not a surfer? You won't have any problems finding a surf school in southern Rhode Island. If you're planning on staying in Rhode Island for the entire summer season, you can take private and group classes at most facilities.
A few lessons in advance can save you some money, but the most basic lessons cost $60 per session. There are several surf schools in Rhode Island, including Warm Winds, Narragansett Surf and Skate, and Rhody Surf.
See the Bristol 4th of July Parade
America's oldest Fourth of July Parade takes place in Bristol! Since 1785, it has been taking place. June 14 (Flag Day) is the official beginning of the celebration, lasting several weeks. The festivities culminate with the parade on the 4th, followed by concerts, races, a gala (you heard correct, a gala), and plenty of other activities.
Fun Fact: Bristol is known as 'America's Most Patriotic Town' because of its history of celebrating the Fourth of July.
Go Fishing or Crabbing at the Galilee Breakwater
As a kid, summers in Rhode Island for me were spent jumping in the waves and climbing over rocks searching for crabs. My father's favorite beach was in Galilee (aka Salty Brine State Beach), so we would go there whenever we could. The island's fishing boats and ferries pass through a channel separated by a long breakwater. Fishing is popular at this location, and there are shallow tide pools filled with many little creatures.
I used to get raw, fresh squid from Champlin's Seafood just down the street when I was a kid. If I didn't catch any crabs, I would tie some squid to the end of my string and hang it between the rocks. I always released them, but it was fun to pass the time. When exploring the breakwater with children, be extra careful on the rocks as they can be quite slippery. Additionally, the barnacles can cut you.
Read More
Enjoy a Boozy Brunch at the Ocean Mist
Whether we're having drinks, tacos, or brunch after a hangover, this is one of my all-time places to go in Rhode Island in the summer. There's excellent service, a great owner, a fantastic location, and delicious food and drinks. If you're looking for a delightful brunch drink, try 'Coffee with Love' – though, be warned – this drink will render you unable to function. The California Benny is perfect for brunch.
They even offer several themed nights throughout the summer at Ocean Mist, including Bingo nights with prizes and cheap tacos, or Ticket Tuesdays, an all-out reggae dance party with cheap drinks. I highly recommend reservations if you want to sit down and eat.
Visit Monahan's Clam Shack for an Epic Lobster Roll
You can find the best lobster rolls in Rhode Island at Monahan's Clam Shack by the sea in Narragansett. Lobster rolls are hot with drawn butter or cold with herbs and chilled mayo. While you can get a cold one, I always opt for my favorite–a hot lobster roll.
Monahan's Clam Shack also offers your standard Rhode Island seafood staples, such as calamari, clam cakes, chowder, crab cakes, and more. It can be a long wait, especially if you've just returned from a day spent at one of the local beaches.
Cool Down with a Del's Frozen Lemonade
For more than 70 years, Rhode Islanders have enjoyed Del's Frozen Lemonade. The DeLuca family created the original recipe in Naples, Italy, before they immigrated to Rhode Island from Europe. In the summer, you can find a Del's stand almost anywhere in the state, offering refreshing, natural treats to cool you off.
Insider Tip: Feeling adventurous? Have a Del's and vodka for an adult treat (you will have to add your own vodka, as this option isn't available at the roadside stands)!
Go Wine Tasting at Sakonnet Vineyards
Founded in 1975, you can explore over 150 acres of land and vineyards at Sakonnet Vineyards. Its land sits along two waterways, which means its wines will be influenced by the maritime conditions, with lots of minerality, low sugar levels, and high acidity. The tasting room is closed on Tuesdays and Wednesdays, so make sure to visit them between 12:00 and 16:00 on Thursday – Monday.
Take an Uber home or designate a driver to drive you – Little Compton is about 40 minutes away from Providence.
Enjoy a Lobster Boil at Ocean House
Westerly is a Rhode Island town near the border of Connecticut, where pristine beaches, delicious food, and Taylor Swift's summer home as some of its most significant assets.
There are a variety of restaurants at Ocean House, making it an excellent choice for diners of all budgets and tastes. The Ocean House lobster boil is a particularly memorable experience. Be sure to check the calendar before making your plans, as these lobster boils take place on select weekends throughout the summer. Live music, fireworks, and an extensive buffet await you at a private beach.
There's German potato salad, steamed clams, mussels, whole-boiled lobsters, corn on the cob, coleslaw, tomato salads, and various desserts. The price for adults is $115 and $65 for children, but it's an experience worth splurging on because it's so much fun!
Visit the Norman Bird Sanctuary
There are many kinds of birds at Norman Bird Sanctuary in Middletown, Rhode Island, including migratory birds and local wildlife. And with more than seven miles of walking trails, there are also lots of hiking opportunities for nature enthusiasts and bird-lovers.
Head out to Block Island for the day
Block Island is a beautiful place to visit in the summer in Rhode Island.
There are several fantastic beaches and landmarks out there, like the Mohegan Bluff and the South East Lighthouse, both of which have stunning ocean views.
If you want to take a nice walk, be sure to visit Clayhead Nature Trail. This trail leads you along the beach and allows you to see some of the island's wildlife. You may even spot a baby seal! The end of this trail leads you onto the beach, so be sure to bring a swimsuit if you plan to go swimming.
To get there, take the Block Island Ferry from Narragansett.
Hop on the East Bay Bike Path
There are almost 15 miles of paved bike lanes in Rhode Island along the East Bay Bike Path. Taking a route along the coast of Narragansett Bay, it goes from India Point Park in Providence, crosses the Seekonk River, and ends at Brition. It is an easier route with relatively flat terrain. Pedego Bikes in Bristol or Dash in Providence can assist you if you don't have a bike or don't have access. If you wish to combine daily fitness with seeing some beautiful parts of the state, this is a great option.
Spend a day exploring one of Rhode Island's state parks
Although there aren't any national parks in Rhode Island, the state has several protected land areas and historic landmarks that you can explore on a summer day.
Point Judith
This lighthouse was built in the early 1800s, and it stood tall and rugged on the Rhode Island coast. In 1857, it was replaced by the building that still stands today and attracts both locals and visitors.
Wickaboxet State Park
When your goal is to get out into the woods with minimal crowds, perhaps with your pet in tow, Wickaboxet is the place to be. There are approximately ten miles of interconnected trails and granite boulders to climb, providing beautiful views of the treetops. Dogs are permitted but must be on a leash. During hunting season, please wear orange (as well as an orange vest for your dog).
Beavertail State Park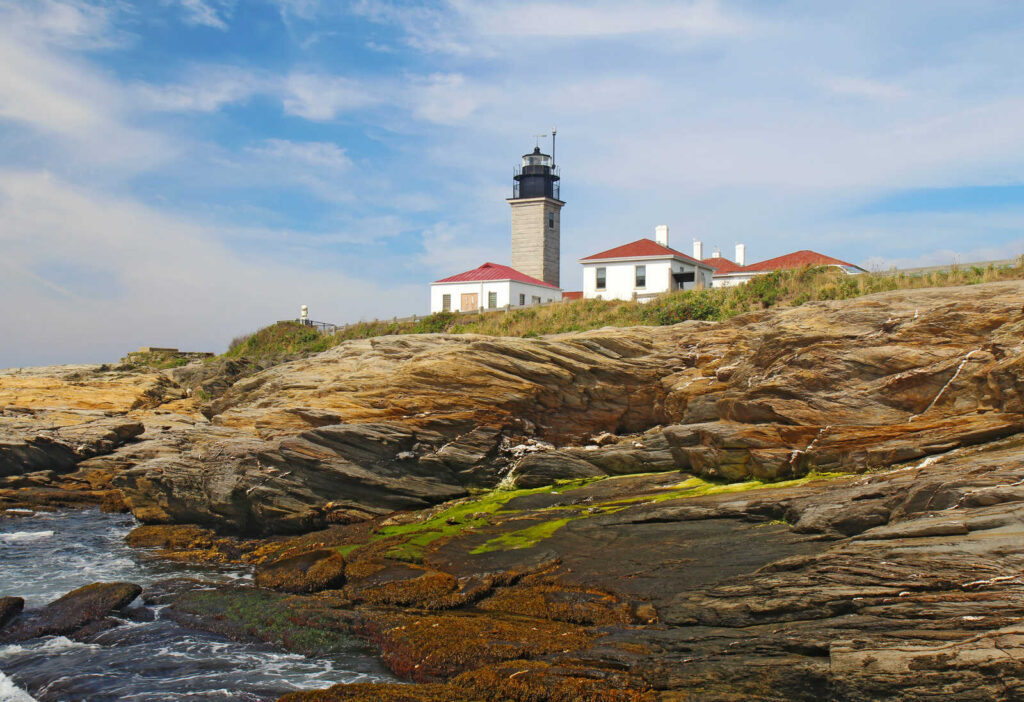 One of my favorite summer activities in Rhode Island, without a doubt, is visiting Beavertail. While it's known statewide for offering some of the best views of the coast, it also contains some lesser-known gems. It is well known for its lighthouse, picnicking, and fishing. You might be lucky enough to discover tiny, secluded beaches to relax and escape the crowds if you wander the labyrinth of paths running along the coast through the trees. It is necessary to have some level of physical fitness to climb up and down these mini beaches.
What will you do this summer in Rhode Island?
Lyndsay