This post may contain affiliate links! I will receive a commission, at no extra cost to you, if you purchase something recommended here.
Less than 100 miles from Washington D.C., Winchester is a beautiful town tucked away in Northern Virginia's Shenandoah Valley.
From its major city-wide celebration, the Shenandoah Apple Blossom Festival, to walking around the Old Town lined with beautifully restored Federal-style architecture and Colonial history; it feels like a quintessential Hallmark town come to life. 
After seeing Winchester several times while visiting locals, it's a city I love coming back to visit again and again. Whether you're visiting Shenandoah University or looking for a lovely day trip in Virginia, there are so many wonderful things to do in Winchester!
History of Winchester, Virginia
With a long history of Native American settlement on the lands, the city known as today's Winchester was first known as Fredrick Town in the 1730s. An immigrant from Winchester, England, Colonel James Wood was the town's first court clerk and instrumental in its establishment–and the town was later renamed after his birthplace. And, a young George Washington spent a lot of time in the city, surveying the area before beginning his political career.
The town also served as an important battleground during the Civil War–possession went back and forth between the Union and Confederate forces more than 70 times.
Where to Stay in Winchester
Things to do in Winchester, Virginia
Tour the Old Town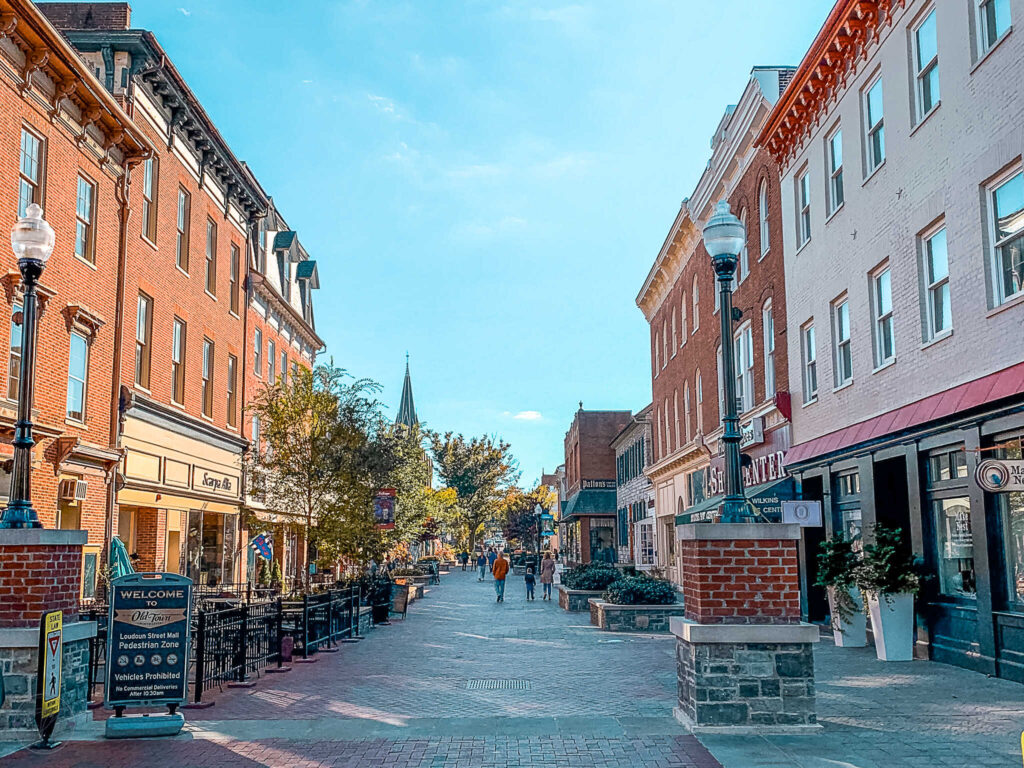 From walking tours to food tours and Civil War tours, you're sure to find a walking tour of Old Town Winchester. Check out the Visit Winchester website for more information, and call ahead to book the specific tour you want to take.
Check out the Shenandoah Valley Civil War Museum in the old Fredrick County Courthouse
Another one of the best Winchester VA things to do is visit the Shenandoah Valley Civil War Museum. It's housed in the old Frederick County Court House right in the center of North Loudoun Street, built in 1840. The building was used as a hospital, prison, and barracks for both Union and Confederate soldiers during the war.
Head inside the museum to visit a restored version of the courtroom, wall drawings left by soldiers, and a collection of artifacts and exhibits dedicated to Shenandoah Valley Civil War history.
Grab a bite at the old Union Bank building
Once home to the Union Bank in a Victorian-era Revival style building, today, you can find Union Jack Pub & Restaurant occupying the space, a great casual restaurant also on North Loudoun Street. They even have ax-throwing now!
Experience the Shenandoah Valley Discovery Museum
The entire family can enjoy hours of fun at the Shenandoah Valley Discovery Museum. Located in downtown Winchester in a renovated furniture building off the historic district, the exhibit areas are focused on mathematics, science, humanities, and arts–there's even an artist-in-residence on-site.
The museum is interactive with hands-on activities for kids and parents, and in the warmer months, the rooftop sky level is an excellent place for gardening and games.
Wander around the Museum of the Shenandoah Valley and the Glen Burnie Historic House & Gardens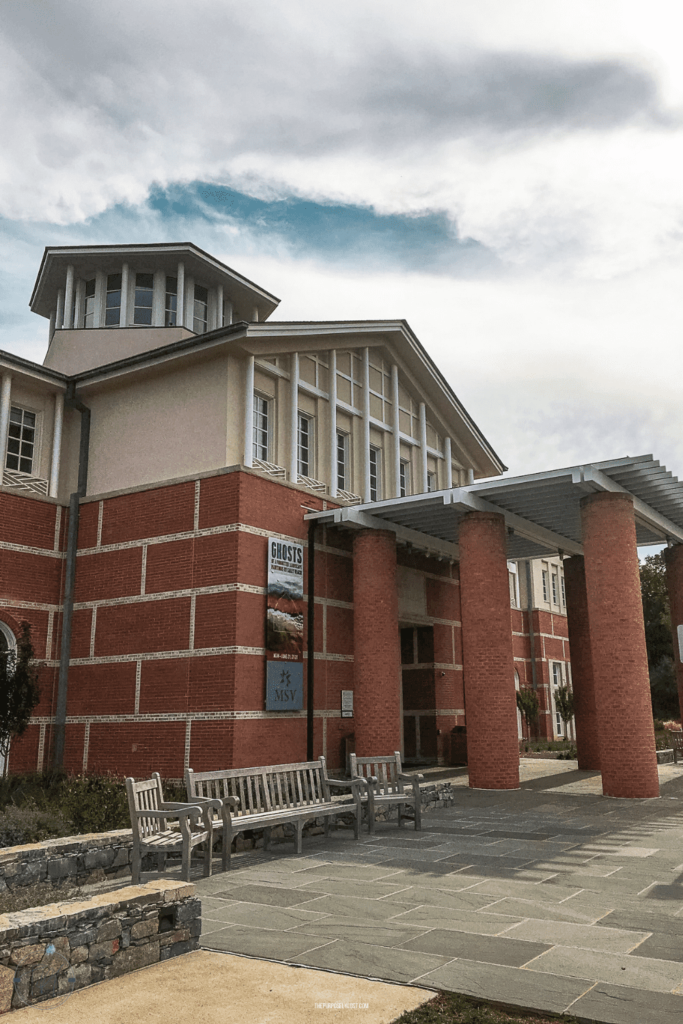 You could spend an entire day trip to Winchester just at this museum! There are four significant galleries, rotating exhibitions, a café, and a museum store at the Museum of the Shenandoah Valley.
Their 7 acres of gardens are exquisite. As you wander the grounds, you'll see how they incorporated distinct gardens dedicated to roses, statues, vegetables, Chinese-style, and perennials throughout.
They also have various musical performances, youth workshops, and other sets of exciting events for kids throughout the year. You can find the calendar of events on their website.
The Glen Burnie House is included in the regional cultural center. The oldest parts of the historic house were built by Robert, James Wood's son, in the late 1790s, and his descendants inhabited the residence all the way up to 1992. Experience the house and beautiful gardens to learn stories about those who lived here.
Check out the Handley Library
Found on West Picadilly Street in the center of town, the Handley Library was designed by New York architects J. Stewart Barney and Henry Otis Chapman. It's an exceptional example of the Beaux-Art style, prominent from 1890 to 1920, with lavish cultural decoration and architectural elements derived from the European Renaissance. Above the entry, you'll find a copper dome with fluted Corinthian columns. The rest of the architecture is inspired by an open book, with a rotunda as the spine and two wings as the open book covers.
Fun Fact: Even though he never resided in Winchester, John Handley, a Pennsylvania judge, bequeathed the city $250,000 to establish and manage the public library.
Visit George Washington's Office Museum
Before the construction of Fort Loudoun finished, military officer George Washington needed an office. He set up his headquarters in a small log structure which operated from September 1755 through December 1756. Now, the area he once used as his office is the center section, with stone additions flanking either side.
Outside, you'll see the cannon left there by General Edward Braddock. George Washington's Office Museum is open daily for tours from the beginning of spring until the end of October but call ahead to make a reservation and for specific times.
Find Stonewall Jackson's Headquarter's Museum
Just around the corner from George Washington's office, you can find Confederate General Thomas J. "Stonewall" Jackson's Headquarter's Museum. He used the Hudson River Gothic Revival-style house throughout the winter of 1861 to 1862. Maintained from the time he occupied the space, you can observe the most extensive collection of his personal effects and artifacts here.
Visit Winchester National Cemetery and Mount Hebron Cemetery
As a final resting place for Union Soldiers, Winchester National Cemetery contains gravesites and 15 monuments dedicated to battles and lives lost during the Civil War. You're welcome to visit every day from dawn to dusk.
Across the street from the Winchester National Cemetery, you'll find Mount Hebron Cemetery. Also known as Stonewall Confederate Cemetery, this subsection of the larger site is for deceased Confederate soldiers. Once a month throughout the summer, you can tour the Mount Hebron Cemetery.
Visit the Patsy Cline Historic House
Country music legend Patsy Cline was born in Winchester, Virginia, on September 8, 1932. She became one of country music's most popular singers and one of the first to successfully cross over from Country to Pop. Tragically, she died at the age of 30 in a plane crash on March 5, 1963, returning from a concert tour in Kansas City, Kansas.
However, before the world knew her as Patsy Cline, Virginia Patterson Hensley lived just outside the Old Town area of Winchester in a humble home from age 16 through 21 and returned to the house many times after that. At the Patsy Cline House, visit her teenage home and learn about the woman she was before she became a legend. Find opening dates and tour hours on the town's website.
Read More
Things to do near Winchester
Head outside of town for the wineries
While you can cross the border into West Virginia or Maryland, there are over 20 vineyards within 30 minutes of Winchester, making this a great place to explore wine tasting.
Not affiliated with the make-up influencer, James Charles Winery & Vineyard is found just on the outskirts of town. Ancestors of the Bogaty family immigrated from Italy and brought their winemaking tradition with them, which they now share with the Winchester community.
In Stephens City, you'll find Valerie Hill Vineyard & Winery. They're committed to preserving and sharing the art of Virginia wines which they feature in their Tasting House–located in the 1807 Federal-style brick manor on-site.
Both vineyards offer wine tastings daily, incredible views with outdoor seating, and a lite fare menu.
Visit the Woodrow Wilson Presidential Library and Museum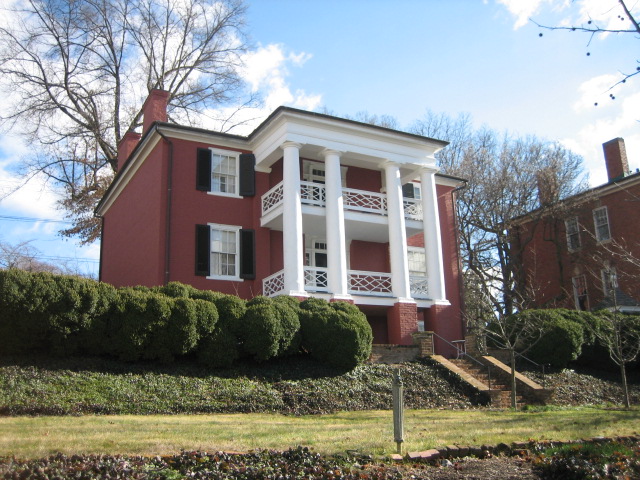 Like Franklin D. Roosevelt Presidential Library and Museum located in Poughkeepsie, New York, the Woodrow Wilson Presidential Library and Museum is found close to Winchester points of interest in nearby Staunton, Virginia.
Fun Fact: Woodrow Wilson served as the 28th President of the United States from 1913 to 1921, throughout World War I.
Born in Staunton in 1856, you can find Wilson's Presidential Library in his childhood birthplace. Take a tour of the building to learn about life in the mid-to-late 19th-century. Tour the galleries to see artifacts like his famous restored 1919 Pierce-Arrow limousine, weapons, uniforms, and World War I paraphernalia. There's even a World War I trench exhibit complete with sound effects to help people understand what it was like to be in battle.
Find your inner history buff at the Frontier Culture Museum
Just like Colonial Williamsburg in Williamsburg, VA, the Frontier Culture Museum in Staunton, Virginia is also living history museum dedicated to what life was like for immigrants from the Old World to the United States.
The museum showcases the differences between life on 18th and 19th-century American farms versus those found in West Africa, England, Ireland, and Germany.
They also have a Native American exhibit, an early American schoolhouse, an 18th-century Irish forge, where historic re-enactors show you what life was really like in those environments. The museum also hosts special events all year for more opportunities to interact with history.
You can find information about their hours and ticketing on their website.
Watch a Shakespeare play at the American Shakespeare Center
Can we talk about how cool this is, please?! In Staunton, Virginia, the American Shakespeare Center has created one of the world's only working replicas of William Shakespeare's Jacobean indoor theater space, Blackfriars Theatre.
Called Black Friars Playhouse here in Virginia, the theatre produces several plays by the Bard each year, as well as the traditional A Christmas Carol every December. I went to college for acting and studied Shakespeare extensively, so when I tell you this is first on my list the next time I'm looking for things to do in Winchester, believe it!
Check out Cedar Creek & Belle Grove National Historical Park
The partnership of Cedar Creek & Belle Grove National Historical Park portrays the Shenandoah Valley's rich legacy, from early settlements into the Civil War.
Cedar Creek is the space on which the major Civil War Battle of Cedar Creek took place in 1864. This battle marks the last time the Confederacy ever attempted to invade the north or threaten Washington D.C. through the Shenandoah Valley, and the Union win assisted Abraham Lincoln in winning his reelection bid for President.
Although a lot of the battlefield area is not open for public viewing, you can take a self-guided or schedule a ranger-guided driving tour to be taken through the field and its history on public roads.
Fun Fact: Every year, the Cedar Creek Battlefield Foundation produces a two-day Battle of Cedar Creek Reenactment! Find this year's reenactment information on their website.
Belle Grove Plantation was built in 1797 as the home for Major Major Isaac Hite Jr., and Nelly Madison Hite, the sister of the 4th president of the United States, James Madison. Union General Philip Sheridan used the home as his headquarters for the Battle of Cedar Creek. With a range of programs and exhibits, there is so much history to explore at this park!
Play with the dinosaurs at Dinosaur Land
Have you ever wondered what it would be like to play with dinosaurs? At Dinosaur Land in White Post, visit a prehistoric forest with more than 50 life-size dinosaur recreations. This family fun center is a perfect experience for kids, and has a playground with replicas of famous species like a Tyrannosaurus rex, Stegosaurus, and a Megalosaurus.
Where to Go Next After Visiting Winchester
There are so many great places to visit once you've enjoyed all the cultural activities in Winchester! If none of these interest you, I have a whole guide on the best one day trips in Virginia. You're bound to find some great ideas on where to go next.
Shenandoah National Park
From raging waterfalls and panoramic views to beautiful scenery, Shenandoah National Park offers something for everyone. It was founded in 1935 in order to develop more national parks east of the Mississippi River, and the driving distance is only 75 miles from Washington, D.C.
Skyline Drive is the park's only road, a 105-mile drive that takes roughly three hours to complete–not including stops. Over 500 miles of hiking trails are available throughout the road trip route, with more than 70 overlooks, two visitors centers, fishing areas, picnic sites, and several spectacular waterfalls.
Williamsburg, Virginia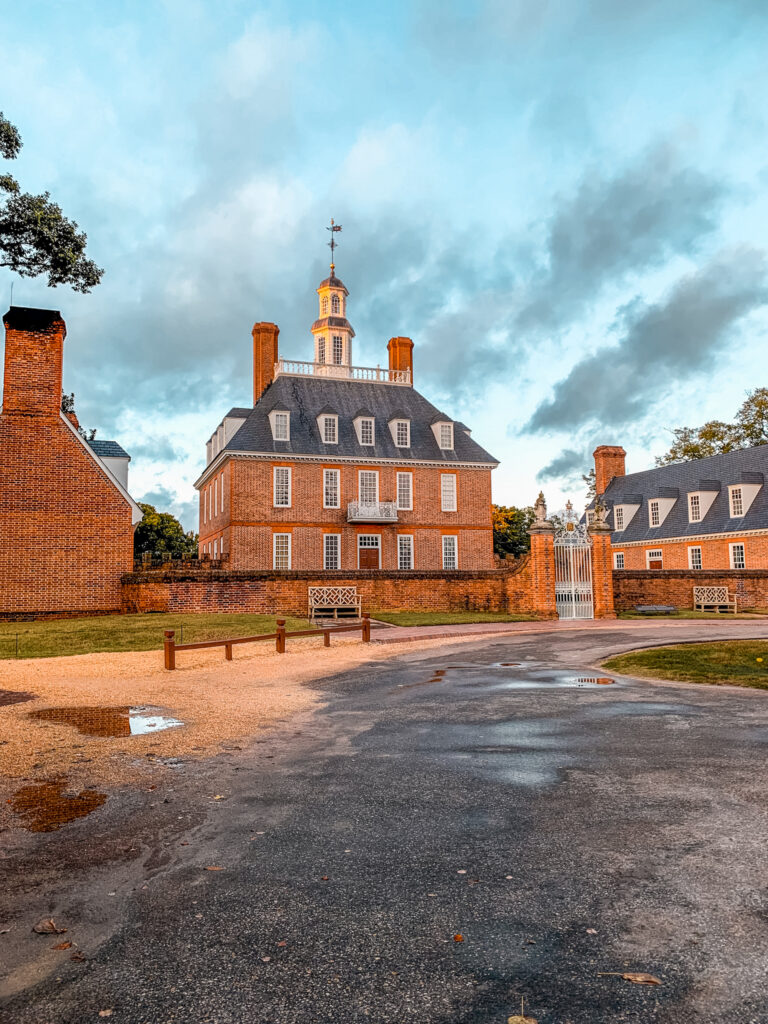 About a three-hour drive from Winchester, Williamsburg, Virginia is one of the three cities in the Historic Triangle of Virginia.
After visiting this incredible area, I wrote a guide on all of the fantastic things to do in Williamsburg. Colonial Williamsburg, known as the largest living history museum in the United States, is located in the city's center.
Learn about the customs and history of Virginia's former capital city as reenactors realistically engage with the town.
While walking the grounds, you can see many of the structures that were built when Williamsburg was at its peak, as well as visit the College of William & Mary campus across the street.
Also, there are three theme parks in town–Busch Gardens Williamsburg, Water Country USA, and the Great Wolf Lodge (an indoor water park), and Jamestown and Yorktown, the two other towns in the Historic Triangle, are close enough to visit for easy day trips from Williamsburg, too. 
With so much American history around, which of the best things to do in Winchester, Virginia will you experience first?
Lyndsay