This post may contain affiliate links! I will receive a commission, at no extra cost to you, if you purchase something recommended here.
There are some absolutely incredible experiences all around the world. After asking travel bloggers to think back on their best tour experiences from around the world, I want to book a one-way ticket tomorrow.
From hiking glaciers to swimming with dolphins, and entertaining walking tours to river cruises, you're going to be absolutely floored by these tours and travel experiences around the world.
The Top Tours & Experiences in North America
Ellis Island Hard Hat Tour in New York City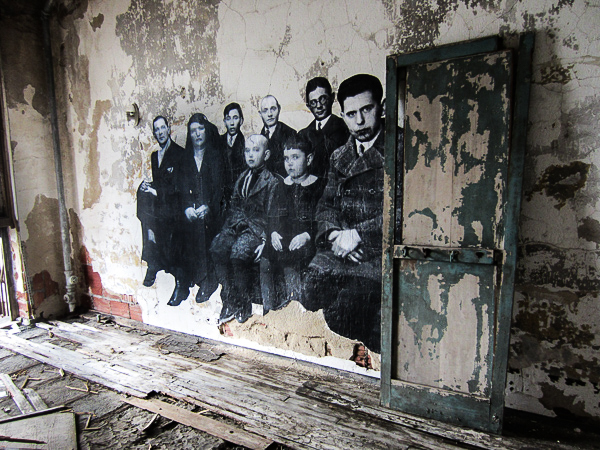 From 1892 until 1954, more than 12 million immigrants to the United States passed through Ellis Island. While many new arrivals were processed quickly and sent on their way, some were deemed medically unfit and detained. Those who arrived with contagious diseases like tuberculosis or diphtheria were sent to Ellis Island Hospital. When Ellis Island closed, the hospital closed, too. And while Ellis Island Museum of Immigration opened to the public in 1976, the hospital complex remained completely shuttered.
Decades later, an organization called Save Ellis Island began raising money, with the sole intention of preserving the 29 buildings that made up the hospital complex. The Ellis Island Hard Hat Tour is part of those fundraising efforts. When tours began in 2014, it was the first time in more than six decades that the public was allowed to see the abandoned hospital.
During the 90-minute tour, guides take visitors to select areas of the hospital, including the infectious and contagious diseases ward, the autopsy room, the kitchen, the laundry building, and staff housing. Throughout the complex, windows are broken, and walls and ceilings are crumbling. Sturdy shoes are a must and guides hand out hard hats at the beginning of the tour.
The tour is made even more vivid by French artist J.R.'s exhibit, "Unframed—Ellis Island." J.R. took photos from the Ellis Island archives, enlarged them to life-size, and placed them on walls throughout the hospital complex. The black-and-white images show families filing off a ship after their long journey, or standing in line to be processed, or living their lives in quarantine until they were well enough to move on.
Ellis Island Hard Hat Tour tickets are $59.25 for adults and include the ferry ride to Ellis Island and admission to the immigration museum.
Mesa Verde Cliff Dwelling Tour in Colorado
One of the best tours around the world is the cliff dwelling tour in the Mesa Verde National Park in South Western Colorado. It is the biggest archeological site in the United States and fascinating as we don't know a lot about the ancient Puebloan people who used to live there. They probably moved into the cliff dwellings to be closer to water and seek shelter.
I really enjoyed this tour as it is one of the few ways actually to go into the cliff dwellings as they are protected. I did a tour of Cliff Palace, Long House, and Balcony House, and I recommend you book the three at the same time as there is a preferential price of only 7 USD.
My favorite dwelling was Balcony house, and it is one of the most adventurous historical tours you will take as you have to climb up a wooden ladder to go into the house.
This tour takes you back in time to the mysterious Puebloan area: you can see how the houses were organized to store water and food and imagine them climbing up to get food on the Mesa Verde plateau.
Additionally, the road between the three houses is beautiful, offering excellent cliff-side views. I recommend visiting in Summer as not all tours are always open.
This is a truly unique experience you need to add to your Colorado road trip or USA itinerary.
New Orleans Nightly Ghost Tour
Aside from the amazing food and killer jazz music, New Orleans, Louisiana is home to all things spooky – vampires, ghosts, and even pirates! On the nightly ghost tours, you spend 1-2 hours walking through the French Quarter, learning about the gruesome and spooky history that took place in many buildings and the alleys and even Jackson Square! You get to learn about New Orleans' history with fires, plague and also get some inside knowledge on more well-known horrors like Delphine LaLaurie as you stand outside her house.
I've been to New Orleans twice, and I did a ghost tour both times! I used the company Free Tours by Foot. I love this company because they hire locals to be your tour guide, so you really get insider stories, which is fun. Their tours are also "pay-what-you-like," meaning that the tour is free for everyone upfront. They want their tours to be accessible by those who can't afford tours. Still, at the end, if you enjoyed the tour or your guide, you can pay them directly (cash or Venmo) whatever amount you like. This is super cool because if you have money to spare, you pay what you feel the tour was worth. There's no uncertainty or feeling like "you get what you pay for."
Free Tours by Foot have other tours in New Orleans and throughout the world, but I highly recommend their nightly ghost tours in New Orleans. As I said, I've enjoyed it twice and each time had a different tour guide who shared completely different things. I also love this tour because you can bring alcoholic drinks outside with you in the French Quarter, so a boozy ghost tour is a pretty fun addition to a night out on the town!
Submarine Tour in Hawaii
On my honeymoon trip to Hawaii, we stayed at the Hyatt hotel in Maui, and we booked the tour through our hotel. The Submarine Tour through Atlantis Adventures was an amazing tour to go under the ocean near Maui, where we had the most incredible views!
At first, I didn't know if I would feel a bit nervous, given I am not a good swimmer, and I have never gone underwater like this before. But the submarine was comfortable, and the moment we got in, I knew I would feel fine.
As the submarine started going deeper and deeper in the ocean, we saw different colors of fish swimming all around us. They were different sizes, and some were in a group while others were swimming by themselves.
We saw so many different plants under the water that we would never have seen on the ground. It felt unreal that there were so many different forms of lives under the ocean just like we have above the ground.
We even saw some wrecked parts for a ship that had sunk in the ocean, which reminded us of the legendary Titanic. Of course, this was not the Titanic, but you get the same kind of feeling to imagine what happened to the ship and when all this took place.
Snuba Diving in Hawaii
If you want to explore the fantastic underwater world in Maui without your Scuba Diving certificate, SNUBA Diving is your next best bet!
It is also a great way to test the waters and see if you would enjoy Scuba Diving.
What is snuba diving?
Snuba diving is a mixture between snorkeling and scuba diving. You are able to stay under the water (up to 20 feet under) with your air tank on a floaty above you.
We booked the 7 am departure with Maui Classic Charters. The winds tend to pick up in the afternoon, so it is best to go snuba diving early.
We were given breakfast and instructions on how to Snuba Dive during our trip to Molokini Crater, about 3 miles offshore. Hint: It's very easy to figure out!
After arriving, we jumped in off the end of the boat, and we were able to explore the fantastic underwater world. You have the ability to swim as shallow or as deep as you would like.
We saw many different types of fish, coral, and sea urchins. I have heard that many people are lucky enough to see sea turtles and reef sharks at this location!
After we finished snuba diving, we were able to continue to snorkel around Molokini Crater.
On the boat ride back, we were given a delicious BBQ lunch and drinks–all included in the tour price!
ATV Quad Tour in the Dominican Republic
My best friend and I went on an ATV tour in the Dominican Republic, and to this day, I have to say it was the best tour I've ever taken. I recommend it to absolutely everyone who is visiting the Dominican.
We planned our trip through Liberty Travel, and our amazing agent set us up with this tour prior to our trip through Olympus Tours, which was about 100 USD per person at the time. We were picked up right at our hotel and taken to the ranch where we'd start our adventure.
There were ATVs and dune buggy vehicles, which we drove. They took us to a coffee plantation, a private beach, and a natural swimming hole in a cave. All were incredible experiences in their own unique way. They had some of the tour guides taking professional pictures at each spot, which I didn't realize how much I'd appreciate in the future, so always say yes to the professional pics!
The part of the entire tour that really got to me was seeing the island outside of the tourists' spots as we drove from place to place. Seeing the locals walking around where they lived opened my eyes to how much of a little bubble I lived in. This tour was eye-opening and just such a fun day. I cannot recommend it enough!
P.S. make sure you bring a mask because you get covered in mud (and some animal poop, literally) during the journey!
Read More
The Top Tours & Experiences in South America
Acatenango Hike in Guatemala
Tour Company: Old Town Outfitters
Location: Antigua City, Guatemala
Experience shared by Maartje & Sebastiaan from The Orange Backpack
One of the highlights of any visit to Guatemala is a hiking tour at the Acatenango volcano with Old Town Outfitters. This two-day South America group tours you to the top of the volcano for the best sunrise you'll ever see. You'll have two other volcanoes, one of which is still active and erupts every 15 minutes, in front of you while the rising sun is slowly painting the sky with its red, pink, orange, and yellow colors.
But it's not just the sunrise. The hike up leads you through diverse ecosystems with farmland, cloud forest, and pine forest. Once you reach the last ecosystem, the even bigger Agua volcano is right in front of you. You'll spend the night at your tour company's camp right in front of one more volcano: the erupting Fuego volcano. The Fuego is the most spectacular at night, as you can only see the bright red lava after sunset. The next morning – or night? – you'll wake up early to hike to the top for sunrise.
Multiple tour companies are offering the Acatenango hike, but Old Town Outfitters is the best. You can use a lot of their gear, so you don't have to bring it yourself, including tents, backpacks, and tracking poles. The food is fantastic, and the location of their camp is perfect. The company brings enough guides with their small groups to make sure you can complete the hike at your own pace, one guide in front and one in the back.
The costs are 125 USD, including transportation, food, gear, and guides. We'd recommend you to spend another 25 USD to hire a porter to bring your tent, sleeping bag, and extras, up. It's much easier to bring it all down yourself, but for another 25 USD, the porter will do that as well.
Organic Coffee and Forest Tour in Colombia
Tour Company: Reserva Sacha Mama
Location: Salento, Colombia
Experience shared by Adam McConnaughhay from Cartagena Explorer
Colombia is, of course, world-famous for its coffee. The country's coffee region has two rainy seasons, and therefore two harvest seasons. The small, pretty town of Salento is one of the neatest destinations in Colombia's coffee region. There are a lot of coffee tours on plantations around town or elsewhere in the region.
However, probably the coolest coffee tour, and, in general, the best tour I've ever done is the one at Reserva Sacha Mama. While it's not actually a true coffee farm, the place's owner Pedro bought the land as a reforestation project. Many former coffee farms in the region had been converted to cattle ranches, and lots of trees cut down, and Pedro's hope was to reverse that.
However, the ranch he bought also had a few old coffee plants still growing. Pedro has since used them to do a bean-to-cup tour, as well as sell the coffee to help fund his preservation work.
First, you get an excellent explanation of the importance of different plants to the forest, in addition to a complete breakdown of the coffee process. We even roasted and sealed the bags of coffee beans we took home!
You also get to do some great bird watching from the little deck at Pedro's house, and we got a tasty pasta lunch with vegetables fresh from his garden. It is a unique tour that is as good as any other coffee tour but gives you the double bonus of supporting a great project and learning more about the nature of the region too!
Comuna 13 Street Tour in Colombia
Tour Company: Medellin Graffiti Tour
Location: Medellin, Colombia
Experience told by Marco Sison from Nomadic Fire
Cocaine. Violence. Narcos. Pablo Escobar. There are the usual terms that come to mind when people think of Medellin. Before retiring to Colombia, I had the same impression. After moving to Medellin, I found a city transformed. Medellin is now considered one of the top cities in the world to retire. The city has been ranked in top publications like the New York Times, Forbes, and CNBC. The transformation is most evident when touring Comuna 13.
Comuna 13 was once considered the most dangerous place in the world (a murder rate of 380 per 100,000 people). The location of the neighborhood, with easy access to the highway, and difficult to navigate streets with plenty of hiding spots, made it the battleground for police, drug dealers, military, and guerillas. Now Comuna 13 represents the revival of the city and a break from its violent past.
These South America group tours that go through the neighborhood are all run by residents. They are people who grew up in the violence and decided to make a change. Changes include the largest system of outdoor escalators in the world. Prior to the installation of the escalators, roughly 160,000 residents had to walk up 28 flights of stairs. The difficulty in access contributed to the crime in the area. Now, 384 meters of escalators whisk residents up and down the hill and reduce their commute to mere minutes.
Wandering the streets, you will be surrounded by amazing murals by some of Colombia's most celebrated street artists. The guide will give you the background of the artists and what the images represent. Along the way, you will have opportunities to try some Colombian street food: empanadas, arepas, patacones, and jugos. Our guide even stopped at his abuela's (grandmother's) house and served everyone a homemade mango and salt popsicle.
At the end of the tour, you will be blessed with an amazing view of the Medellin skyline. In contrast, the guide will also show you where mass graves of hundreds of bodies are still being excavated. That is a summary of Medellin, a beautiful city, shaking off the shackles of its brutal past.
The $25 tour by Medellin Graffiti Tour financially supports education and arts programs in the community.
Galapagos Cruise in Ecuador
A destination high on the bucket list of intrepid travelers with a love of nature and wildlife, and the next stop on our best tours around the world list is on the Galapagos Islands.
The islands' unique and isolated development, with an absence of large, natural predators on land, has created a treasure trove of intriguing and often endemic species. Each evolved to have best adapted to their own individual environments.
The islands are famous for being at the centerpiece of Charles Darwin's work on natural selection theories and evolution. Their most iconic residents on land are arguably the giant tortoises, while under the surface of the water, the seas are teeming with marine life.
The best way to visit the Galapagos Islands is to fly in from Quito, in Ecuador, and then take a tour on one of the many boats cruising circuits. Cruises vary in length, offering different itineraries, islands to visit, and animals to see.
All food and activities are usually included on this South America group tours. The boats also vary in standard, size, and cost. Most boat travel is done at night, leaving the days free to explore the islands. For anyone flexible on dates, discount tours can often be secured locally last-minute, as captains look to fill any remaining spaces on their boats before departure.
We booked our tour in advance through the operator, Columbus Travel Ecuador, who arranged an unforgettable multi-day cruise for us to several unusual and diverse islands. Stand out highlights included walking amongst nesting albatrosses, snorkeling with playful sea lions and watching humpback whales from the deck of our boat, as they leaped from the sea.
My only hope is that the expected growth in tourism can be balanced in a sustainable way against the needs of the local wildlife. For anyone lucky enough to visit, the Galapagos Islands are places that'll be sure to stay with you forever.
Floresta Nacional de Tapajós Tour in Brazil
Tour Company: Mae Natureza
Location: Alter do Chao, Brazil
Experience shared by Mario from Rest and Recuperation
When I think back to my recent trip to Brazil, I immediately remember the first stop of my two months itinerary: the Amazon rainforest. I had dreamed of visiting it since I discovered that the Amazon River is one of the longest in the world.
Some (many!) years later, I finally manage to explore this area of the world. Although traveling by boat and sleeping on a hammock for three days was a great experience, my favorite tour in the Amazon was the guided tour in the FLONA, the Floresta Nacional de Tapajós near Alter do Chao.
While not being in the heart of the Amazon, this national park is made of primary rainforest and has thousands or more species of trees and animals. I chose Mae Natureza for this trip because these Argentinians moved to Alter do Chao some decades ago, and their love for nature and the area shine in every word they speak.
For approximately 60 USD per person, they take you for a one-hour boat ride through the national park. Here, you can start your first hike in the primary rainforest, seeing giant trees and swimming in green-water streams. Once back to the village, a huge and well-cooked fish is waiting to restore your energy.
In the afternoon, before coming back to Alter do Chao, you can go on a pirogue in the calm swamp where only birds make some noise, while caymans stay silently underwater. If you have the same dream as I had, go for Alter do Chao and the FLONA, you will love it! It really is one of the top tours in South America.
3-Day Uyuni Salt Flats Tour in Bolivia
Tour Company: Salty Desert Aventours
Location: Uyuni, Bolivia
Experience shared by Marta Polizzi from Temporal Globe
The Uyuni Salt Flats, or Salar, is the largest in the world and extends for hundreds of kilometers, creating a truly breathtaking landscape in Bolivia. It is, without any doubt, one of the most incredible things I have ever seen in my life.
The best way to visit the Salar is by taking a local tour on a 4×4. The classic tour lasts 3 days and will give you a 360 degrees overview of the salt flats and the nearby natural wonders.
On the first day, you'll head out to the train cemetery in Uyuni. Here you'll be able to see abandoned trains from decades ago and admire the coolest of street arts. You'll then head towards the Dakar Monument and the Salt Flats. As soon as you get there, you will be blinded by a sheet of seemingly eternal whiteness. This is where all the fun happens. Make sure you take the epic perspective pictures you've always dreamed of and try to keep your jaw attached to your face when you look back at them!
The second day is full of magical experiences. Watch the sunrise while walking through steaming geysers, bathe in the most relaxing hot springs, and check out the desert that inspired the great Salvador Dalí. You'll also have the chance to visit Laguna Colorada, where hundreds of flamingos will blatantly ignore your calls for attention. Finally, on the last day, you'll be taken to the Anaconda Canyon and out for some lunch..
I toured with Salty Desert Aventours and couldn't recommend them enough. Their guide, Oscar, was very knowledgeable and friendly. He explained a great deal about how the salt flats came into place and how useful they are for the Bolivian economy. The price of the tour ranges between 100-150 USD depending on the season. This was one of the most incredible South America group tours I've ever taken!
These guys were extremely professional and well organized. Their equipment was safe, and the tour genuinely unforgettable.
Read More
The Top Tours & Experiences in Europe
Blue Ice: Glacier Hike & Ice Climbing in Iceland
While visiting the land of fire and ice, I decided that just seeing a glacier wasn't enough and opted to try ice climbing for the first time.
The tour company Glacier Guides had the perfect introductory tour for my husband and me called "Blue Ice" at Sólheimajökull Glacier in Southern Iceland. The adventure tour is available year-round, which was great for us since we went in the summer. The total tour time is 4.5 hours and includes a hike along the glacier to an ice wall and a crevasse to experience different ice climbing scenarios.
At the ice wall, you are taught proper techniques for safely climbing by the ever-patient guides and ropes are set up at multiple locations on the wall for you to try as many times as you can in the time allotted. The crevasse is a unique experience as you are lowered in one at a time and are surrounded by walls of ice. The guides were great at helping me overcome my fear of heights but didn't push anyone to do something they weren't comfortable with.
Your tour price of 135 euros includes crampons to hike safely on the ice, helmets, ice axes, and certified guides. If you can't pack waterproof clothing and boots in your carry-on, they have them available to rent for an extremely reasonable price. It is important to know that they don't have gloves available to rent, so that is something you definitely want to pack them yourself!
If you need transportation from Reykjavik, make a full day of the tour to see Southern Iceland outside of the Golden Circle. This is an additional cost, which puts the "Blue Ice" tour at over 10 hours since it includes stops at 2 of the most popular waterfalls in Iceland: Seljalandsfoss and Skógafoss.
Giants Causeway Tour in Ireland
The Paddywagon tour starts at around 6:30 a.m. in Dublin and heads to the tip of Northern Ireland, reaching the Giants Causeway.
The famous Giants Causeway comprises of around 40,000 basalt columns along the rugged Northern Irish coast. The hexagonal-shaped stones which disappear into the ocean date back to the volcanic age, so it's pretty easy to understand why this is a UNESCO World Heritage Site.
However, while this may be the main destination on the tour, Paddywagon ensures that you don't miss out on the rest of the amazing sights in Northern Ireland.
The first stop of the tour is the Dark Hedges, or more popularly known by Game of Thrones fans as King's Road, the tour then heads to Carrick a Rede rope bridge, a beautiful coastal path and historic bridge used by fisherman to harvest Salmon.
After having some time to explore the famous Giants Causeway, there is a quick stop at Dunluce Castle for a photo opportunity and finally an hour to explore Northern Irelands Capital, Belfast, before the tour ends at 8.30 p.m. in Dublin.
The tour costs 65 Euro per person, and you really do get your money's worth as there is something for everyone: history buffs, nature lovers, and TV fanatics alike.
The fantastic stops on this tour would have been enough to make this a memorable trip. However, for us, the element which really made this a tour to remember was Val, our tour guide. From the moment we stepped on the bus, he was extremely welcoming, told us all about the history of Ireland, the famous Irish folk tale of Giants Causeway, cracked jokes, and played Irish music throughout the bus as the playlist for our trip.
This was a perfect trip for us to get out of Dublin for a day and explore Northern Ireland on a budget!
Game of Thrones Filming Locations Tour in Northern Ireland
Tour Company: Irish Tour Tickets
Location: Belfast, Northern Ireland
Experience told by Krystianna from Volumes and Voyages
The best tour that I've ever taken was the Game of Thrones tour from Belfast, Northern Ireland, to surrounding areas. This guided tour in Europe was through Irish Tour Tickets and only cost 39 pounds, which isn't bad at all for a tour with this many stops!
Just a side note, but even if you're not a fan of Game of Thrones, this tour is still enjoyable. I went with two of my friends, one of whom had never watched an episode, and she loved it! The tour guide even plays the very first episode from season 1 just so that everyone on the tour at least somewhat understands the storyline!
The tour meets downtown in Belfast in the early morning. The morning stops on the tour include Carnlough Harbour and Cushendun Caves. Then, the tour stops for lunch at a restaurant called Fullerton Arms, which actually is Game of Thrones-themed! They even have an Iron Throne for you to take a photo.
After lunch, the tour brings you to the Dark Hedges (the REAL King's Road), Carrick-a-Rede Rope Bridge, Larrybane Limestone Quarry, Giant's Causeway, and Dunluce Castle. Depending on what time of year you come, the itinerary is subject to change. If you were to do the tour in the colder months when there's less sunlight, for example, the tour might stop at Bushmills Whiskey Distillery.
Keep in mind that not everything is included in this tour, such as entry fees to some locations. You are responsible for paying for your lunch at Fullerton Arms, and that ranges from 10-18 pounds, and you also have to pay to cross Carrick-a-Rede Rope Bridge if you choose to do so, which is an extra 10 pounds.
This tour is one tour that you can't miss!
London Loo Tour in the United Kingdom
Tour Company: London Loo Tours
Location: London, United Kingdom
Experience told by Claire from Curious Claire
I've been on a lot of walking tours in Europe during my travels, but my favorite tour was actually taken while exploring my home city. There are so many fun things to do in London and a huge variety of incredible tours to choose from. Whenever someone asks for an activity recommendation in London, I always tell them about the London Loo Tours. These quirky tours are a fun and unusual way to explore England's capital city for only 15 pounds.
London offers many serious walking tours, but if you're looking for something more fun and a little quirkier while still being educational, you need to take the London Loo Tour. Starting at Waterloo Station outside the toilets, obviously, you'll take a two-hour walking tour learning about London's loos.
Guided by one of the 'loo ladies' with a plunger, you'll learn about the history of London's sewer system and some interesting facts about notable toilets in London. You'll also get a chance to see the 'Jubi-loos' for free, and the tour ends at The Cellar Door, an old public toilet that's been converted into a bar. It's the perfect way to end, especially as the bar itself as some of the coolest toilets in London.
Stonehenge and Bath Tour with Roman Baths in the United Kingdom
Tour Company: Golden Tours
Location: London, United Kingdom
Experience told by Sydney from A World in Reach
After spending seven full days in London, I was eager to escape the city and explore more beautiful England. Stonehenge had always been on my bucket list, and since I was short on time, I decided to take a guided tour in Europe of Stonehenge and Bath from London with Golden Tours. This tour was an excellent way to see both spots in just one day without having to worry about organizing logistics, such as transportation.
After meeting at the Golden Tours office, we hopped on a bus with our fellow travelers and made our way to Stonehenge. Once we arrived, we were dropped off at the visitor center, where we could hop on the shuttle to take us directly to the Stone Circle. We had ample time to explore the grounds and the visitor center before departing for our next stop: Bath.
We had our lunch (a Subway sandwich) on the drive to Bath. Once we arrived, we were given a tour of the city to learn more about its past before heading to the city's namesake: the Roman Baths. We had plenty of time to explore the Baths and other surrounding attractions such as Bath Abbey. After a few hours in Bath, we boarded the bus to take us back to London after a long day of exploring.
A full-day tour of Stonehenge and Bath from London with Golden Tours costs around 120 USD and includes transportation, lunch, a guide, and admission to Stonehenge and the Roman Baths. Student and senior discounts are also available. Golden Tours also offers guided and walking tours in Europe combining Bath, Stonehenge, Windsor Castle, and other day tours throughout England.
Heart of Scotland Isle of Skye and Highlands Tour in the United Kingdom
Tour Company: Heart of Scotland
Location: Portree, Scotland
Experience told by Alysa Tarrant from Voyaging Her Bivore
Nothing beats seeing the highlands of Scotland and the small islands off the coast while someone else drives so you can soak up the view in a guided tour in Europe.
Although a Scotland road trip is incredible if you love driving and don't mind the small Scottish roads. For those looking to learn about Scotland's incredible landmarks and fascinating history and do a bit of whiskey tasting along the way, Heart of Scotland's three-day tour is a perfect choice!
The tour starts in Edinburgh, and over the course of a day with castles galore along the way, you'll make your way up to the Isle of Skye in a small bus with no more than ten people. The driver is sociable and intelligent.
Over the next two days, you'll be chartered around the island seeing Fairy Glen, waterfalls, and generally enjoying the incredible views. One of the best things about the tour is that the drivers will modify it based on what people want to see. If everyone has already been to a certain castle, they'll replace it with something else instead.
Regarding pricing, the tour is very affordable at 125-195 pounds per person, excluding entrance fees and accommodation. The company will book accommodation for you. You simply choose if you want a hostel ($), a BNB ($$), or a hotel ($$$).
Swimming with dolphins in the Atlantic Ocean in Portugal
Tour Company: Rota dos Cetáceos
Location: Funchal, Portugal
Experience told by Edyta from Say Yes To Madeira
The best tour ever? There is one tour which wins my top guided tour in Europe, hands down, and it is swimming with dolphins in their natural environment – the Atlantic Ocean. "In their natural environment" is crucial to mention, as I am an opponent of keeping animals captive for the amusement of tourists. I would never support a tour that promotes swimming with dolphins, which are held in captivity. Thankfully, there is a beautiful destination in Europe that exclusively promotes this kind of tours – a small Portuguese island in the Atlantic called Madeira Island.
Yes, this is the same Madeira Island where the famous Madeira Wine is produced. It is a fantastic holiday destination with tons of things to do – on land and in water. Swimming with dolphins tour has been a dream of mine for a long time, and I am so glad I decided to give it a try. The experience literally left me speechless.
There are many tour operators offering dolphin and sea life watching tours in Funchal, (Madeira Island's main city), but watching them from a distance will not be as magical as swimming with dolphins on Madeira Island. Catamaran or boat cruises where you only watch the animals are more affordable, around 30-40 euros per person. Tours which also include the swimming/snorkeling component are double the price.
I chose the operator Rota dos Cetáceos (in Portuguese: "The route of the cetaceans") where adult tickets cost 65 euros, and child ticket cost 43 euros. Although it is not the cheapest tour available, I did it, and I will gladly do it again, and again.
Seeing those beautiful animals underwater was really surreal. I highly recommend this tour, and I can assure you, it will be one of your top tours in Europe, let alone one of the most amazing experiences of your life, no matter how old you are.
Free Art Quarters Tour in Spain
Tour Company: Strawberry Tours
Location: Madrid, Spain
Experience told by Or Amir from My Path in the World
Also known as Barrio de las Letras or the arts quarter, Madrid's literary quarter is a fascinating neighborhood located in the heart of the city. It was the home of many Spanish playwrights, authors, and other cultural figures, and where they have created some of their most important works.
To learn more about the neighborhood and the famous cultural icons that lived there, you have to take a free walking tour operated by Strawberry Tours. It is filled with the most interesting stories and anecdotes, landmarks like old theatres and houses of famous writers, and it will completely change how you see the city. From stories about Cervantes and his internationally renowned creation–Don Quixote–to romantic stories about Lope de Vega, to funny, quirky legends, this has to be one of Madrid's best walking tours.
Although this tour is incredibly fascinating, it is kind of a hidden gem in Madrid, so you'd be experiencing something unique that most people skip out on. It also means that you need to reserve your spot in advance on Strawberry Tours' website.
Final tip: Like in most free walking tours in Europe, you're welcome to leave a tip at the end of the tour. It's good to know that Strawberry Tours takes these donations and invests them in the local community.
Seine Cruise with Champagne Tasting in France
A trip to Paris isn't complete without at least one cheesy boat trip along the Seine. While it's possible to join the masses on crowded Bateaux Mouches from across the city, travelers that don't mind a few extra expenses have a much better option: a Seine Cruise with Champagne Tasting.
The beauty of Paris is striking no matter the means of conveyance, but it all becomes a little more French with an onboard sommelier pouring out some of the country's finest bubbly as you enjoy the ride. The Eiffel Tower, Alexander Bridge, Pont des Arts, and Notre Dame all slide alongside as the cruise crosses slowly through the city, taking in many of the major Paris sites at a relaxed pace.
Guests of this guided tour in Europe ride in a private salon at the front of a Vedettes de Paris boat. A dedicated guide and sommelier are explaining the city's highlights and origins of each glass of champagne. With three full pours on a one-hour trip, you'll likely feel a bit bubbly yourself by the end of the ride.
The trip lasts one hour and costs 65 Euro per person, so it's certainly not the most cost-effective way to cruise on the Seine, but certainly among the most memorable. Boats leave from just west of the Eiffel Tower every evening aside from Sundays, so it's easy to fit into a busy tourist schedule and a wonderful end to a day exploring the City of Lights.
Guided tour of Mount Etna in Italy
Tour Company: Etna Finder
Location: Sicily, Italy
Experience told by Annabel Kirk from Smudged Postcard
Mount Etna on the Italian island of Sicily is one of the most active volcanoes in Europe, and visiting it is a wonderful experience for children. We took our kids there when they were just three and five-years-old. We decided to book a private tour of Mount Etna so that it could be tailored around our family. We used Etna Finder, who was brilliant. Our guide Marco took us to places which the children found particularly engaging: we climbed lava slopes, the kids sat on a lava bomb and climbed through a lava cave.
The tour can be done as a day trip from the famous town of Taormina on the east coast of Sicily. We were taken to parts of the volcano, which tourists would not be able to find. Indeed we didn't come across any other people except for when we had lunch at a remote refuge. We visited various different landscapes to gain a comprehensive understanding of the immensity of the mountain, and Marco provided us with a detailed commentary which the children found fascinating.
Etna Finder charges from 60 Euro per person for a half-day excursion of Mount Etna. They offer a wide range of tours depending on your interests, including wine tours and more demanding trekking excursions.
Warsaw Street Art Walking Tour in Poland
Tour Company: Free Walkative Tour
Location: Warsaw, Poland
Experience told by Or Amir from My Path in the World
Taking a street art tour in the quirky district of Praga is one of the best things to do in Warsaw and my favorite East Europe tour. You probably wouldn't associate Warsaw with street art, but it is home to some impressive murals and other artistic creations. So, if you want to learn more about them, you must take this 2-hour free walking tour in Europe operated by Free Walkative Tour.
During the tour, the guide talks about the difference between urban art and street art, the different artistic techniques you can see around the district, and the message each creation wants to convey. My guide was extremely knowledgeable and informative, and she made it easy to listen to her.
In addition, you also get to learn about Praga's history. While 80% of Warsaw was completely destroyed during World War II, only 20% of the Praga district was destroyed, so it's fascinating. You can see authentic buildings that have survived the war alongside modern, colorful houses and hear anecdotes about what this district has gone through.
This tour does not require making any reservation in advance, and like in other free walking tours in Europe, you are welcome to tip the guide when the tour ends.
Levante Speedboat Excursion in Greece
Tour Company: Zante Levante
Location: Zakynthos, Greece
Experience told by Darek from Darek and Gosia
Without a doubt, a guided tour in Europe should be part of any holiday. And there is one good reason – local knowledge of hidden gems which we can't find in catalogs.
If you visit the Greek island of Zakynthos, you need to book a boat tour to see the famous turtles. The Caretta Caretta turtle can only be seen along the beaches of the Laganas Gulf. Book Levante Speedboat Excursion with Captain Spiros, and he will make sure you spot a turtle or two! He has a hidden weapon – tomatoes from his garden, which turtles love.
There are a few booking offices on the Zakynthos island where you can book your trip – it is not possible to book your trip online.
The East Europe tour takes around 5-6 hours, during which you not only have the opportunity to take a few pictures of the turtles but also will visit Marathonisi Islet – its shape looks like a giant turtle!
On the way back to Tsilivi port, you will visit Keri Caves where you can swim for a bit, and then after a quick boat ride, you will have a bit of time to relax on the Banana Beach. Refreshments are not provided, but there is a great taverna where you can get a drink for a few euros.
The tour will finish back in the Tsilivi port – don't forget to take a picture with Captain Spiros!
Sofia Free Food Tour in Bulgaria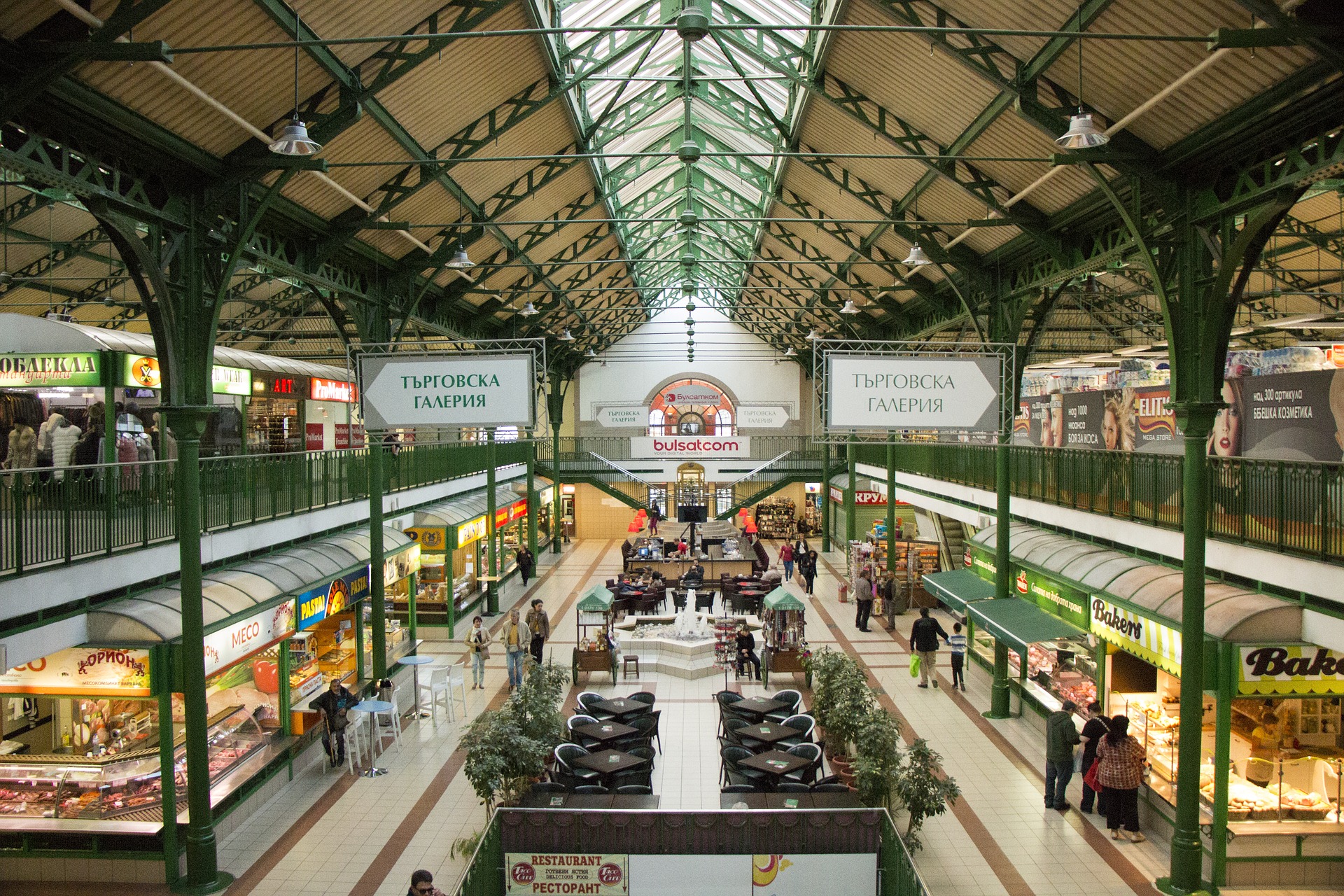 Tour Company: Balkan Bites
Location: Sofia, Bulgaria
Experience told by Tara Tadlock from Silly Little Kiwi
The Balkans Bites Free Food Tour is the ultimate way to blend Sofia's culture and food together on a tight budget! Yeah, you read that right–a FREE food tour.
This guided tour in Europe begins near the center of the city and takes you around some of the best local food spots in Sofia, Bulgaria. At each stop on the tour, which takes about 2 hours, you get a little sample of the food. Portion sizes are small–it is free, remember, but big enough to whet your appetite.
This East Europe tour began as a way to show travelers passing through Sofia its foodie culture while promoting local eateries that might otherwise go unnoticed. My tour guide was a local from Sofia who shared her knowledge about the city's street art, bookshops, folklore, and Bulgarian traditions with our small group.
Although this tour is free, like many other walking tours in Europe, cash tips are encouraged at the end, as this is what funds the tour guides. Book online in advance to guarantee your spot on the tour (space is limited).
In the heart of Seklerland, Romania
Tour Company: Private travel
Location: Gheorgheni, Romania
Experience told by Lukács Szabolcs from Sights Transylvania
The best East Europe tour I've ever been on was in Transylvania, in Romania. I was with my family, and we spent 3 days in this county, Seklerland. This region is full of mountains and waterfalls.
On the first day, we visited the mountain of Harghita. This is the largest andesite mess and the largest volcanic body in the whole of Europe. We hiked on the mountain for 5 hours. The view was amazing, we could see for a hundred miles away. On the peak of the mountain is a heritage site of Hungarians, full of headboards, and flags.
On the second day, we visited the Red Lake, a natural dam lake, formed after an earthquake in 1838. In time, thousands of trees have come down into the lake, which you can see nowadays on the lake's surface.
On the last day of this East Europe tour, we visited Varsag, where there is a waterfall. This place is perfect for those who want a calm journey.
Our accommodation was in the small city of Gheorgheni, in a guesthouse. All the sights are in a range of nearly 30 miles.
This region is low priced, and the people were very kind. This is a perfect place whose love nature, natural attractions, and long hikes.
Moskva (Moscow) River Cruise in Russia
Tour Company: RiverTickets
Location: Moscow, Russia
Experience told by Shishira & Navneeth from The Backpacksters
There's nothing like experiencing the rich Russian culture in Moscow for the first time! With only three days in hand, we knew that we wanted to see as much of the city as possible before heading out to Saint Petersburg. And from what we'd learned, the soul of the city was centered along the Moskva river, and there was no better way to experience it than a sunset cruise!
Our Moskva River sunset cruise began two hours before sunset with safety instruction and a briefing of the plan for the evening. We were escorted to our window-side table inside a beautifully decked hall. After all twenty guests had boarded, we set sail on the Moskva River.
A welcome drink and some finger food were served while we admired the vibrant hues of the early summer skies. Other guests had brought their own champagne to celebrate an occasion!
We spent some time out on the open deck and watched the sky turn pink, then purple and finally a deep, dark blue. On the river's northern banks, we could see the Saint Basil's Cathedral, the Kremlin, and even the Red Square. Seeing these monuments from the river does offer a very different perspective!
Later, the steward brought our dinner (having noted our vegan preference and allergies before, so thoughtfully) and invited us to enjoy our meal. With the dark sky, a classic Russian Karaoke session after dinner, and beaming lights from the grand Moscowite buildings, we could not have asked for a better experience!
To top it off, the sunset cruise cost us under RUB 1,590 (less than 25 USD.) You'd agree: that East Europe tour is a steal!
Read More
The Top Tours & Experiences in Africa
Marrakech to Merzouga 3-Day Desert Tour in Morocco
Merzouga is for sure one of the most amazing places in Morocco, and going there on a desert tour is really one of the best tours around the world. It is located in the Sahara Desert, near the Algerian border. Here is the gateway to Erg Chebbi, a huge expanse of sand dunes with a height of around 200 meters.
Already getting to Merzouga is an unforgettable experience. The tour leads over the imposing Atlas Mountains, further on the fantastic road of the 1000 Kasbahs and past the juicy oasis Tinghir. When reaching the desert town, visitors are amazed by all the golden sand dunes that are already situated next to the city.
Camel trekking on the vast dunes of Erg Chebbi, watching the most incredible Sahara sunset. Singing songs next at the Berber camp, camping underneath the brightly shining stars, and spending the night in a desert camp are just a few of the highlights on any trip to Merzouga.
For a perfect trip we recommend booking a 3-day tour from Marrakesh to Merzouga. The best time to go there is in autumn, winter, or spring. Avoid summer; it will definitely be too hot. The budget can be variable, depending on your needs, but you should calculate at least 100 Euro for a basic tour.
Mokoro Trip on the Okavango Delta in Botswana
Tour Company: Bulrush Mokoro Safari
Location: Okavango Delta, Botswana
Experience told by Wendy Werneth from The Nomadic Vegan
In Africa, there are countless places where you can go on safari in a jeep. But in how many places can you go on safari in a canoe? The Okavango Delta in Botswana offers a unique, watery landscape that's teeming with wildlife, and the best way to experience it is on an Okavango Delta mokoro trip. "Mokoro" is the local name for a traditional canoe that's propelled through the water using a long pole. As you glide through the narrow water channels, you'll have the chance to see all kinds of animals, ranging from tiny white reed frogs to huge African elephants.
The city of Maun is the best place to organize a mokoro trip. Quick day trips are possible, but to get the full experience you should stay overnight, camping on one of the many islands in the delta. Your guide will also take you on a walking safari on the island, where you will have more opportunities to spot the local wildlife. I highly recommend Mogale, co-founder of Bulrush Mokoro Safari, who is the best safari guide I've had the joy to meet.
Mogale is a true animal lover and has been a vegetarian since childhood, which is a real rarity in Botswana! Unlike other guides, he refuses to carry a gun when leading tourists on walking safaris. He's certain that the animals can sense that he is friendly and would never harm them, and in return, they don't harm him or anyone with him. On our mokoro safari with Mogale, the animals certainly did seem to be much less nervous and skittish than on other safaris I've been on where the guides carried guns. For a fully catered overnight mokoro trip, expect to pay about 5,500 Botswana pula per person.
Free Walking Tours Cape Town in South Africa
Having traveled to many places around the world and taken many tours, the free walking tour in Cape Town stands above them all as far as top tours in Africa. No, not because it was free, but there is so much more to it.
A walking tour of this quality would usually cost us around 20 USD per person. But, a new wave of tour operators has been emerging to bring a different experience to tourists.
This tour was operated by a group called Free Walking Tours Cape Town, a small organization that uses volunteers who live in the area to commit a few hours a day in return for a tip as their wage. This one particular tour is our favorite because the knowledge of the volunteers was incredible. Since they are local residents and have grown up in the area their whole life, they were able to tell us intricate details of the streets we were walking around, right down to the name of people in some of the houses!
The tour takes you on a walk to see churches where famous speeches were made during the apartheid movement, the city hall where Nelson Mandela made his first speech after being released from prison, and finally through the famous Bo Kaap known for its beautifully colored houses.
Please tip generously as the tour guides deserve it and use this experience to help pay for their way through life.
Snorkeling or Diving with Seals in South Africa
Tour Company: Pro Dive
Location: Plettenberg Bay, South Africa
Experience told by Campbell Louw from Stingy Nomads
Swimming or scuba diving with brown fur seals is a popular adventure activity in Plettenberg Bay, an amazing animal interaction experience in South Africa. The Seal Colony I visited during this excursion is located on the Robberg Nature Reserve, and there are an estimated 6,000 animals in the colony!
The 10-minute boat ride from Plett's main beach to the Marine Protected Area is beautiful, with incredible views of the nature reserve from the water. It feels like the seals are sitting on the rocks waiting for you. When we entered the water, many of the seals jumped off the rocks and came to investigate.
Whether you are diving or snorkeling, you will have many playful seals swim up close to you and swim around you with some impressive underwater acrobatics.
Diving with the seals is only allowed for 20 minutes for qualified open water divers; snorkeling interaction is 30 minutes. If you do not have a scuba qualification, you can still dive with the seals by doing a Discover Scuba Diving, resort course dive with an instructor. This takes a bit longer since you're learning basic theory and lessons before the dive. To snorkel with the seals, you need to be able to swim.
The seals are generally friendly, but are wild animals and should not be touched. Tours run from September to April and take approximately 1.5 hours. The excursion with Pro Dive Plettenberg Bay is done with a professional dive guide, and sightings are guaranteed. Wetsuits and snorkeling or diving equipment are included.
Read More
The Top Tours & Experiences in Asia
Pamir Highway Tour in Kyrgyzstan
Tour Company: Visit Alay
Location: Osh, Kyrgyzstan
Experience told by Ellis Veen from Backpack Adventures
Starting the top tours in Asia, the Pamir Highway is a difficult place to travel in. It runs from Dushanbe in Tajikistan to Osh in Kyrgyzstan and is one of the world's highest highways. The road goes through spectacular high altitude landscapes with glittering mountain lakes and snow-capped peaks all around you.
Although it is possible with public transport, it will require a lot of time and patience in this part of the world. Expect overcrowded shared taxis and delays as things break down in the middle of nowhere. If you really want to enjoy the Pamir Highway at your own pace, a tour is still the best way to go.
There are many variations possible, but most people go on week-long central Asia tours in the scenic southern route along the Wakhan corridor. This road runs right next to the Afghan border. The villages are so close that you can see the women washing clothes in the river and men on their motorbikes pass by.
It's a very multicultural area. The Wakhan people speak their own language and follow their own version of Sufi Islam. As you travel from Dushanbe to Osh, you will meet more and more Kyrgyz people too. Its people and the spectacular view are the main attractions on the Pamir Highway.
At night you will stay in basic-but-welcoming homestays. Khorog and Murgab are some of the bigger towns along the way; others are small villages. It shows that life can be harsh up here in the long cold winters. Therefore summer is the best time to enjoy a Pamir Highway tour.
Tour companies will arrange a 4-by-4 with a driver for you. Expect to pay about 50 USD per day if you are in a group of four people. The driver will let you know about all the interesting sights along the way and gives you a lot of flexibility to stop wherever you want. The views are so spectacular that you certainly want to make some photo stops even though you know pictures can't capture the real beauty of the Pamir Highway.
Golden Triangle 'Taj Traveller' Tour in India
No list of the best tours around the world is complete without mention of India's world-famous Golden Triangle.
Often a visitor's first experience to this fabulous country, a Golden Triangle tour starts and ends in the northern city of Delhi, taking in the historic cities of Jaipur and Agra en route.
Boasting centuries-old palaces, UNESCO World Heritage sites, and the opportunity to witness life in rural villages, this makes for a wonderful introduction to this colorful and vibrant country.
On the Go Tours operate a week-long Golden Triangle tour known as the 'Taj Traveller.' Prices for which start around 875 GDP per person and includes accommodation and most meals, as well as the full-time assistance of one of their many hugely informative and expert guides.
After the all-important group introductions, your central Asia tour starts in Delhi. You'll explore the majestic Red Fort, Jama Masjid mosque, and Gandhi's tomb ahead of a scintillating rickshaw ride through the tight streets of the city's Chandni Chowk bazaar.
The many treasures of Jaipur, the 'Pink City,' are next on the itinerary with the Amber Fort and City Palace memorable highlights. For a truly unique experience, book the added excursion of a morning dawn hot air balloon ride over the city. Gliding hundreds of meters above the eerily silent streets as the sun rises in the distance is a visually stunning and unforgettable memory.
After a tour of a rural Indian village and trip to the incredible Chant Baori stepwell, you head to Agra and the undoubted highlight of the journey. The sheer beauty of the Taj Mahal and the indescribable aura it projects are difficult to comprehend at first sight. No wonder this is one of the world's most famous landmarks and a bucket list destination for millions.
Nalanda Rajgir Tour in India
Tour Company: Government registered tour guide
Location: Rajgir, India
Experience told by Ruma Dey Baidya from The Holiday Story
"Nalan" means lotus, and "da" means delegate. Nalanda University was founded in the 5th century AD. In the Gupta period (after 600 years of Ashoka), Nalanda University established. At that time, students come from all over the world.
Besides Buddhism, they taught literature, philosophy, Vedas, logic, grammar, semantics, rhetoric, astrology, chemistry, and medicine. Hiuen Tsang came to Nalanda while traveling from China to India, and he studied here for a full five years. You must go with a guide on the Nalanda Rajgir tour to access these central Asia tours spots and to get to know the place better.
Several times outsiders ruined Nalanda University. But, after 20 years of excavation, the place is open for the public. Besides the Nalanda University, don't forget to visit Nalanda Archaeological Museum. The museum keeps all sculptures coming up from the excavation. It's now a UNESCO World Heritage Site in India and supported by an archaeological survey of India. You must include the place on your Rajgir tour. The area is 12 km away from Rajgir's central city and famous for Gautam Buddha.
We visited Rajgir from Kolkata Howrah station. First, we visit Gaya, Bodhgaya, and then by cab reach Rajgir. If it's a single tour, the nearest station is Bakhtiyarpur. While you can take a local train, bus, or taxi to reach Rajgir, there's still no direct train available. Then we contacted a government official guide to visit Nalanda and Rajgir in India. You can find them beside the university.
Varanasi Food Tour in India
Tour Company: Roobaroo Walks
Location: Varanasi, India
Experience told by Mayuri Patel from Fernwehrahee
Your trip to India is incomplete without visiting spiritual capital–Varanasi. Varanasi is one of the oldest cities in India where death is celebrated and attracts millions of tourists from around the world! Varanasi offers so many activities and tours, be it Ghats Walk, visiting temples, shopping, or taking a food tour, there is something to offer for every kind of traveler.
As it is one of the oldest cities in India, the cuisines of Varanasi are a blend of different dishes that have emerged with time, but locals still preserve its authentic taste.
When you are in Varanasi, don't forget to take one of these well-known central Asia tours, a Varanasi Food Tour. If you are traveling to India for the first time, it's one of the top tours in Asia where you should devour all the delicious street food in India–Varanasi is heaven for it! Take a Food tour with Varanasi Walks or Roobaroo Walks early in the morning to get a glimpse into the Ghats' actions and savoring the best food. You can combine a food tour with Old city and Ghats walk, which may take 4-5 hours.
The tour starts early in the morning and later on concludes by seeing the Ghats from the Boat. During the tour, you will taste many street food varieties, including famous Bhang Lassi, a kind of weed that is only Legal in Varanasi.
Start your tour with Chowk area near Vishwanath temple–taste the delicious Chaat at Deena Chat Bhandar/Kashi Chaat Bhandar. Their Tomato Chat is not to miss! After having spicy Chat, head to Raju Thandai for its Milk-based Thandai and Bhang. You'll cross the temple and go to Kachori Gali–the most famous Place of Varanasi. The Ram Bhandar in Kachori Gali is renowned for popular snacks Kachori Sabji and Jalebi. Devour all the spiciness and head to have some sweet Lassi at Blue Lassi Shop.
Varanasi is famous for its milk-based items, especially Lassi. You will get 30+ flavored Lassi at Blue Lassi, but my favorite is Pomegranate Lassi, don't miss it! If you visit Varanasi in winter, you will get sweet, frothy milk-based 'Malaiyo' that melts in your mouth!
If you are taking a tour in the morning, you must attain Aarti at Assi Ghat, take a boat tour, and then start a food tour. If you are taking your food tour in the evening, start the walk from Assi ghat, devour all the food, and end your tour at Dashshwamedh Ghat. Typically, a 4-5 hours tour will cost you 4500-5000 INR per person. You can also customize this tour to your liking.
The Best of Bangkok Private Tour in Thailand
Tour Company: Withlocals
Location: Bangkok, Thailand
Experience told by Corritta Lewis from Itz A Family Thing
For our first international trip, we decided to head to Bangkok in Thailand. I searched for a tour company that was affordable and could give us an authentic look at the city. I stumbled on an awesome app called Withlocals that pairs local tour guides with tourists.
The tour that we chose was The Best of Bangkok Private Tour with Sammy, and to say it was phenomenal is an understatement. We spend 5 hours touring some of the most iconic spots in Thailand with our guide.
The tour started at the golden Buddha, Wat Traimit, then headed to Chinatown, and Pak Klong Talad Flower Market. We rode in a tuk-tuk, took a boat to Phan Pa Klong, and stopped for local Thai Tea. My favorite part about the tour was when we were able to provide a donation to the temple and were "blessed" by the monks.
The day was amazing. We were able to get through all the attractions without waiting and learned so much about the city, including the "real" name of Thailand's capital.
What made this tour even better was the price. We did all of this for 98 USD for two people. This included entry to all of the temples and drinks. I am sure we could have done a self-tour for a cheaper price, but having a dedicated and knowledgeable guide was so much fun. He was able to answer all of our questions about the city and Thai culture. He even exchanged money for us, since we forgot our passport at our hotel.
This trip inspired our decision to take a family gap year.
Bangkok by Night Tuk-Tuk Tour in Thailand
Bangkok is one of those cities that is hard to navigate, even if it's not a first-time visit. It may be hard to tell one neighborhood from the other. When a fellow blogger recommended the Bangkok by Night tour as one of their top tours in Asia, I quickly jumped at the opportunity. It's a foodie-friendly and fun way to explore the monuments, best temples, and markets in the city.
Expique Tours is one of the best-rated Bangkok tour operators, so the choice was easy to make. Our ride was done on a clear-roof tuk-tuk, from which you can enjoy the breathtaking city views.
Trip duration is 4 hours, with departures at 6:30 p.m. and 7 p.m.
There are two ticket options: a join-in tour and a private tour. Join-in costs 2,200 THB per person, while private tour costs 1,950 THB per person. The price includes food, drinks, and travel insurance.
The tour starts at Krung Thonburi BTS Station. The first stop is a Klong San Market, for quick snacks tasting (Thai sausage is a must-try). Then you proceed to explore the small local temples, where the guide makes an introduction to Thai and Buddhist religious beliefs. This is good since the tour then leads to the historic heart of Bangkok, and famous Wat Prayoon and Wat Pho temples. Later, you will drive by the key sights: Grand Palace, the Giant Swing, and Loha Prasat.
You will leave the tuk-tuk for short walks through the signature night markets, including the flower market. You definitely won't go hungry, since the tour includes lots of food sampling, including vegetarian food options. Don't eat beforehand; save space for the signature dishes.
The tour ends at the flower market, where the tuk-tuk drops you off within selected drop-off areas.
HanoiKids Walking Tour in Vietnam
Tour Company: HanoiKids
Location: Hanoi, Vietnam
Experience told by Courtney Byrneheim from Courtney in the Middle Seat
The best way to experience Hanoi is through the eyes of the next generation. Join a HanoiKids walking tour! HanoiKids is a student-run nonprofit that empowers local college students to be ambassadors for their city. Explore Hanoi's history and culture while also getting the unique experience of learning about daily life from a local!
First visit to Hanoi? Choose a tour featuring the city's most famous sites: Ho Chi Minh Complex, Temple of Literature, the Old Quarter, and more. If you have already explored a bit on your own, HanoiKids lets you craft your own agenda. Your guide will pick you up at your hotel, and for the next few hours, you will learn more about Hanoi than any guide book could ever cover!
My tour started with a morning coffee (cà phê sữa đá, of course!) where Howl, my guide, shared insight into life as a college student in Hanoi. After our coffee, we headed to the Vietnamese Women's Museum. Howl's knowledge of Vietnamese history was truly impressive. Our conversation flowed freely, feeling more like meeting a new friend than taking a tour! After a few hours of exploring Hanoi, Howl led us to a fantastic spot for the most mouth-watering Bun Cha Hanoi!
My tour with HanoiKids was so good; I even joined another tour the next day! Not to mention, they are free. There is no fee for the tour, but you are expected to cover the entrance fees and meal costs for yourself and the student guide.
The best part is that as a guide, the students have opportunities to learn about the history of their city and practice conversational English skills. Take a walking tour with HanoiKids, and I guarantee it will be one of your fondest memories of visiting Hanoi!
Island Hopping in El Nido And Expedition Tour in the Philippines
Tour Company: Buhay Isla
Location: El Nido, Philippines
Experience told by Ruben Arribas from Game In Traveler
One of the best places for island hopping in the world is El Nido in Palawan, the Philippines. It's the most popular destination for local and foreign travelers in the country. There are a few day tours that you can enjoy A, B, C, and D. All of them are amazing.
You will visit paradise islands with huge limestones everywhere. The guides will cook fantastic food for you, and they will help you find the best spots for snorkeling. You will have around one hour in every place where you can swim, relax, sunbath, or take pictures.
After island hopping in El Nido, our favorite part is the expedition tour, where you will spend three days from El Nido to Coron or vice-versa. You will do island hopping during the day, and you will spend each night on a local island, sleeping in cottages where you will not have electricity.
The experience is the best since you can enjoy all the islands for yourself with nobody around. The food that they provide is Filipino food, and they are amazing. We did the expedition tour with Buhay Isla, and our experience was 10/10.
Island Hopping in Coron Tour in the Philippines
Tour Company: Big Dream Boat Man
Location: Coron, Philippines
Experience told by Jackson Groves from Journey Era
Coron Island is often called the gem of the Philippines, but the only word I ever use to describe Coron is 'epic.' The sharp, jagged cliffs tower over your boat as you cruise along on the translucent, crystal clear water on your island hopping tour with Big Dream Boat Man.
As you wind your way from one incredible lagoon to another, the water changes from deep blue to aqua as your boat slides over another amazing reef. When you get tired from epic free-diving, snorkeling, and looking up at the dramatic cliffs, you settle down on a secluded beach for a feast of delicious seafood and camp overnight or stay in small huts on the beach.
The Big Dream Boat Man tour is a 4-night experience that consists of island hopping and snorkeling during the day and camping, bonfires, and relaxing on a secluded island at night.
You'll visit hotspots like Kayangan Lake and Skeleton Wreck and more remote spots like Black Island and Pass Island. Most tourists visit the same spots on just a one-day island hopping trip, but with this trip, you escape the crowds and have time to reach even more remote, and even more stunning beaches.
The Big Dream Boat Man tour costs about 400 USD for the four days, including all food, entry passes to beaches and islands, some rum at night, and accommodation on the islands, of course.
Birth of Industrial Korea Walking Tour in Euljiro Area in South Korea
Tour Company: One More Trip
Location: Seoul, South Korea
Experience told by Marie Boes from Be Marie Korea
Euljiro is one of the oldest areas in Seoul and still looks the same as in the 1970s. During that time, South Korea went through an industrialization faze and developed from a third-world country to a first-world country in less than 15 years.
When walking through Euljiro, you can still see the remains of this fast industrialization period. The area is filled with tiny factories and workshops. Even though this area is located in the middle of the tourist center, you won't see a single tourist in this area.
During my 7 days in Seoul, this Euljiro tour is probably one of the best tours around the world I have ever been on, as it is so unique! You go through this really local area with not a single tourist. During the tour, you'll also have the opportunity to meet a few factory owners who talk about the area and how it changed over the year. The Seoul Tourism Organisation created the tour, and that's why it's super cheap compared to other tours of Seoul.
The tour lasts about two hours and ends in a small, super-local coffee shop where you will be able to try some unique style coffees. If you are brave enough, try the coffee with a raw egg and spices.
Ultimate Ramen Tasting Tour in Japan
When you think of ramen, the image of noodles in soup, with seaweed, pork, and egg on top is probably the first thing that pops into your head. However, did you know that there are countless types of ramen, different ways of eating, using different ingredients, and different styles? Well, I didn't know either, and that's why we joined a ramen tour.
Our host, Frank, took us to see four different ramen shops around the Ebisu area in Tokyo, each with its own twist and specialty. Included in this tour, you get to try out two mini-bowls of ramen at each of the ramen shops.
At one of the ramen shops we were taken to, we got to try out curry ramen. Yes, you read that right. They had a tsukemen style ramen, where you dip your noodles into the curry broth. If you're unsure about this combination, I think you should give it a good. It definitely surprised me in a good way.
The highlight of the tour for me was the last place we went, where we got to try out basil ramen and squid ramen. It might sound strange to you, but it was delicious! Despite being quite full from the previous ramen shops, I thoroughly enjoyed these ramen.
Not just trying out ramen, but our host is extremely knowledgeable and has extensive experience in the history and culture of ramen. He walked us through the ins and outs of ramen, and we even had a fun exercise where we got to brainstorm our own ramen!
It was a unique experience, and I would definitely recommend any ramen lover to try it out when they are in Tokyo! For more interesting experiences in the city, try bar hopping through nightlife in Tokyo.
Cooking Class & Nishiki Market Tour in Japan
Tour Company: CookingSun Kyoto
Location: Kyoto, Japan
Experience told by Pamela from Directionally Challenged Traveler
Japanese food is some of the most unique (and delicious) food in the world! When we visited Kyoto and had the opportunity to take an authentic cooking class – with a real Japanese chef – we couldn't pass up the opportunity.
Nyo of Cooking Sun was a friendly face who welcomed us into her kitchen. We got to select one of the four recipes depending on our taste. Then she guided us through Nishiki Market – which is over 400 years old and has over 100 shops in it!
We got to explore the shops, taste samples (with Nyo talking to the shop owners), and pick out fresh, local ingredients. Often, Nyo would just have us try a sample without telling us what it is first; none of us had diet restrictions, fortunately. This led us to an experience I've never had before – trying food without any expectation of what it is or what the texture is going to be. Some of the items were delicious, and I wanted a second, some were bland, and others were–as my mother taught me to say–interesting.
Once Nyo purchased the ingredients, we went back to the kitchen. Nyo taught us about traditional Japanese knives and other cooking utensils before diving into the recipe. We laughed our way through mishaps, minor burns, and bad pronunciation of Japanese while cooking. I didn't think I could learn that much in three hours, but I did! At the end of the tour, we got to eat our homemade meals with new friends, knowing these memories would last forever.
Read More
The Top Tours & Experiences in Oceania
Tetebatu Village Tour in Indonesia
Tour Company: Mu Homestay in Tetebatu
Location: Lombok, Indonesia
Experience told by Nishu Barolia from Tanned Travel Girl
Tetebatu is a small village in the foothills of Mount Rinjani, the second-highest active volcano in Lombok Indonesia. I had added Tetebatu village in Lombok to my itinerary as a stopover before starting for the trek to Mount Rinjani. But Mu, our homestay owner, convinced us to stay a day longer and explore Tetebatu with him.
He took us to the rice fields to see the first golden light falling on Mount Rinjani and the orange sunrise. He made us meet the farmers of Indonesia. Our breakfast, homegrown banana pancake, and cafe Lupak, Indonesia's known coffee, was made at his place.
We then went to a secret waterfall called Sarang Walet Waterfall. To reach the Sarang Walet waterfall, we had to walk through rice fields, bamboo forests, a tunnel filled with one foot of water, and human-made bamboo bridges. I had never seen a cave-like structure and vegetation around the waterfall, and it was like being in the Amazon rain forests. I am sure that if I were alone, I would have never made it to this drop-dead beautiful waterfall.
We had lunch with an Indonesian family, and all the local delicacies were added to the menu. I generally avoid tour guides, but the tour with Mu changed my perception. A well-structured tour and a friendly, experienced guide can really add to the experience and take you to places only known to locals.
Mount Bromo Sunrise Tour in Indonesia
Tour Company: Mount Bromo Sunrise Tour
Location: Malang, Indonesia
Experience told by Bradley Williams from Dream Big, Travel Far
Without a doubt, my favorite tour around the world is the one we took to Mount Bromo. Why? Well, it's easily the most stunning spectacle we have ever seen. We've done quite a few sunrise tours and treks before, with many leaving you feeling exhausted and only mildly impressed. Our Mount Bromo Tour was something else.
Leaving the city of Malang at 1 a.m., it takes close to two hours to drive to Mount Bromo if you want to avoid the true mass of crowds that gather there. Upon arriving, you have to wait a couple of hours until sunrise itself, so be sure to take plenty of warm clothing! There are lots of little huts and shelters here, and we found a small fire selling hot tea. It was lovely.
But you need to get yourself into a great position well ahead of sunrise, when Mount Bromo displays itself in the most incredible glory. It really is hard to describe, as the view looks like it was something crafted from the imagination of an artist; it's almost too perfect. It was a magical moment that I'm so glad I got to experience with my girlfriend. It's a tour I would recommend anyone to do in Indonesia.
On the way back down the mountain, there are a few other great sites to stop at, perhaps the best being a short hike up to Ijen crater. It's a hot walk up, but you get the experience of looking down into an active crater.
Sydney Opera House Tour in Australia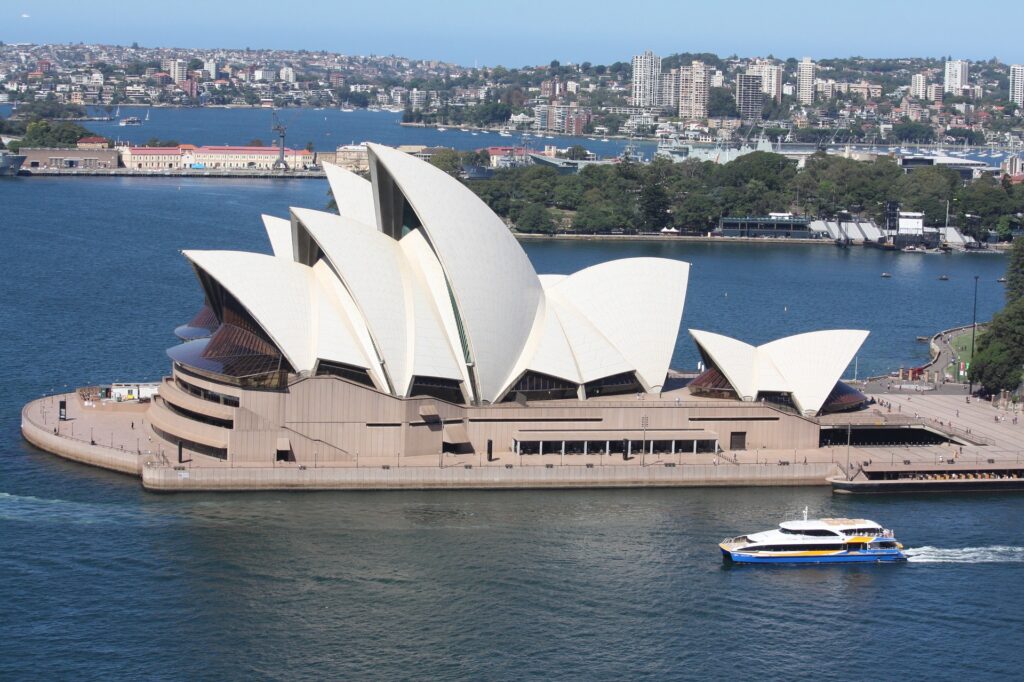 Visiting the Sydney Opera House in Sydney, Australia, was one of my top tour experiences in Oceania.
We got to see the entire Sydney Opera House, which is actually comprised of many different buildings, with multiple performance spaces throughout the complex. Our guide explained the history behind the historic venue and the architectural engineering that went into its design. We took a one-hour tour led by guides at the Opera House but didn't go backstage. If you're interested in going backstage, you can take their dedicated tour for that.
The tour gave us the chance to see areas of the Opera House that can't be accessed by the public unless they take this tour. Our tour guide was very knowledgeable, and once my group found out that he was a trained, professional performer himself, we convinced him to sing for us! He was really cool.
It was only 42 USD, which was worthwhile for the opportunity to tour this incredible performance space. It's definitely one of the most Instagrammable places in Sydney, and the view doesn't disappoint!
Hobbiton Set Movie Tours in New Zealand
Did you know the Hobbit set for the Lord of the Rings movies and The Hobbit was built into New Zealand's countryside? When you arrive at Hobbiton in New Zealand, you'll remember the site from the many movie productions it played a starring role in. You'll immediately recognize the lush, green hills as the destination for the Shire.
Taking a tour of the site is really interesting. My tour guide talked about how the process of scouting locations for movies works, and how this area was decided on. The scouts loved it, so they sent in the New Zealand army to help build it!
They take you around and show you each part of the Shire, and where all of the different characters lived in their hobbit holes, and Frodo's house. The guide also explained how exactly this original set was built, using cinematic elements like forced perspective, and artificial trees and plants.
You'll also have the chance to run up and down the same way Bilbo runs at The Hobbit's start. And, see where the cart comes through at the beginning of Lord of the Rings: The Fellowship of the Ring.
After you leave the Shire, you'll be led around to the town part of the Shire, and you can see the Green Dragon, the pub from the films. It's an operating pub, so you can go in and get a meal and drinks there and make purchases from the gift shop.
Going to the Shire set is a really cool experience if you're a movie fan, especially if you love Lord of the Rings or The Hobbit.
Milford Sound Cruise in New Zealand
Milford Sound is New Zealand's most magical natural attraction. It isn't actually a 'sound,' but a fiord. This means it's a huge natural ocean inlet, flanked by gigantic mountain cliffs and stunning peaks.
Located in Fiordland National Park of South Island, Milford Sound can be approached from both Queenstown and Te Anau, the closet town. Te Anau is almost midway between Queenstown and Milford Sound.
We booked the Go Orange Milford Sound Cruise from Queenstown.
The bus takes almost 5 hours (including stopovers) to reach Milford Sound. The total time of the round trip is as long as 12-13 hours. Both ways, the bus stops at Te Anau. It is hectic but definitely doable.
The gorgeous mountain views, unique landscape, ink-dark waters, massive mystical waterfalls, and lush forests will take your breath away.
The Milford Sound Cruise from Queenstown costs 149 NZD for adults, 89 NZD for children. Children below 4-years-old are free but need a ticket. There might be a slight change in price in peak summer months.
On the way, there are quite a few scenic lookouts, which are mainly located between Te Anau and Milford Sound. Mirror Lakes, Hollyford Valley lookout, the Chasm, Monkey Creek, and Tutoko River Bridge, to name a few, along with Lake Wakatipu's beautiful views near Queenstown.
The cruise is for 2 hours. The boat is spacious with a cozy lounge area, with an open deck for all the nature lovers. Enjoy the stunning landscapes, have a quick glance at the amazing seals, and get close to the magnificent waterfalls. They'll actually take the boat just below the waterfalls for you to get drenched!
Milford Sound tops the rainfall chart in New Zealand. September to December are the wettest months. The weather changes drastically within a few hours. Pack your raincoat, umbrella, rainboot, and windbreaker for sure and enjoy the jaw-dropping beauty of Milford Sound!