This post may contain affiliate links! I will receive a commission, at no extra cost to you, if you purchase something recommended here.
With several world-class museums, music venues, and theaters, there's always something going on in New Haven, Connecticut, and it's never too late to check it out.
In fact, many of the amazing events in this coastal city happen after dark, so you won't even miss daylight!
After growing up just outside the city and enjoying evenings out with family and friends over the years, I've put together a list of my top recommendations for things to do at night in New Haven, Connecticut.
Whether you're here for a few nights or heading to New Haven as a new college student, these date night ideas in New Haven will help you explore and enjoy the city while you're here.
The Best Things to do at Night in New Haven
Ready for the spookiest thing to do in New Haven at night? As the sun sets, enjoy a 1-hour and 30-minute tour of New Haven's most haunted locations.
You'll tour New Haven with a local guide who will teach you about the city's most haunted locations and the most noteworthy historical and architectural sites, such as the Skull and Bones Society, New Haven Public Library, and New Haven City Hall.
If you're visiting New Haven in the fall, the beautiful foliage adds to the tour's eerieness!
Grab a beer, apizza, and go dancing at BAR
Have you tried New Haven's apizza? It's a thin-crust, coal-fired pizza similar to the New York style. However, it differs from its neighbor's approach regarding chewiness, shape, and toppings.
Although there are several mainstay apizza places in New Haven like Frank Pepe Pizzeria Napoletana, Sally's, and Modern, BAR is where you want to go for New Haven nightlife.
BAR is well-known for its contemporary spin on the city's legendary apizza. But did you realize that the famous pizzeria is actually a brewery? The BruRM at BAR first opened its doors in 1996 and has been serving fresh microbrews since.
BAR offers a variety of house-brewed ales and IPAs, as well as other local and regional beers on tap. Don't miss the chance to try their famous brick-oven apizza while sipping your beverages!
And if you decide to visit from Thursday through Saturday nights, after 9:30 p.m., BAR turns into a dance club. Hit the dance floor with a fresh brew and a bite of pizza–yeah, you can actually do the best things to do at night in New Haven all at once!
Try local brews at one of New Haven's breweries
Aside from BAR's BruRM, several other breweries in New Haven are fantastic to visit on a night out.
The family-owned East Rock Brewing Company prides itself on "pure and crisp German-inspired beer." Named after the neighborhood and nearby East Rock Park, they pride themselves on carrying on the German history found in this area of New Haven.
Inside their Beer Hall, you'll find a variety of brews available year-round, as well as some unique seasonal options. They also produce their own trivia theme nights at least once a month with hot topics like Schitt's Creek, Video Games, MLB, and more.
You can find their beer release calendar and their calendar of events featuring their upcoming Trivia night topics on their website.
Other excellent Connecticut breweries nearby include Armada Brewing, Overshores Brewing Company in East Haven, and New England Brewing Company in Woodbridge.
Hang out on the back patio for trivia night at Bear's Smokehouse Barbecue
Right off the I-91 exit, Bear's Smokehouse Barbecue has a fun nighttime atmosphere. They serve up authentic Kansas City-style barbecue with more than twelve of their own microbrews on tap.
Their space features the largest outdoor patio in the city with a gas fireplace in the back, perfect for those cooler nights. Every Tuesday night starting at 7 p.m., they host a trivia night; throughout the summer months, they even have live music.
If you can't make it to New Haven at night, they have three other locations in Connecticut and four in North Carolina. You can check out their menus and see the calendar of events on their website.
Play a round at Barcade in New Haven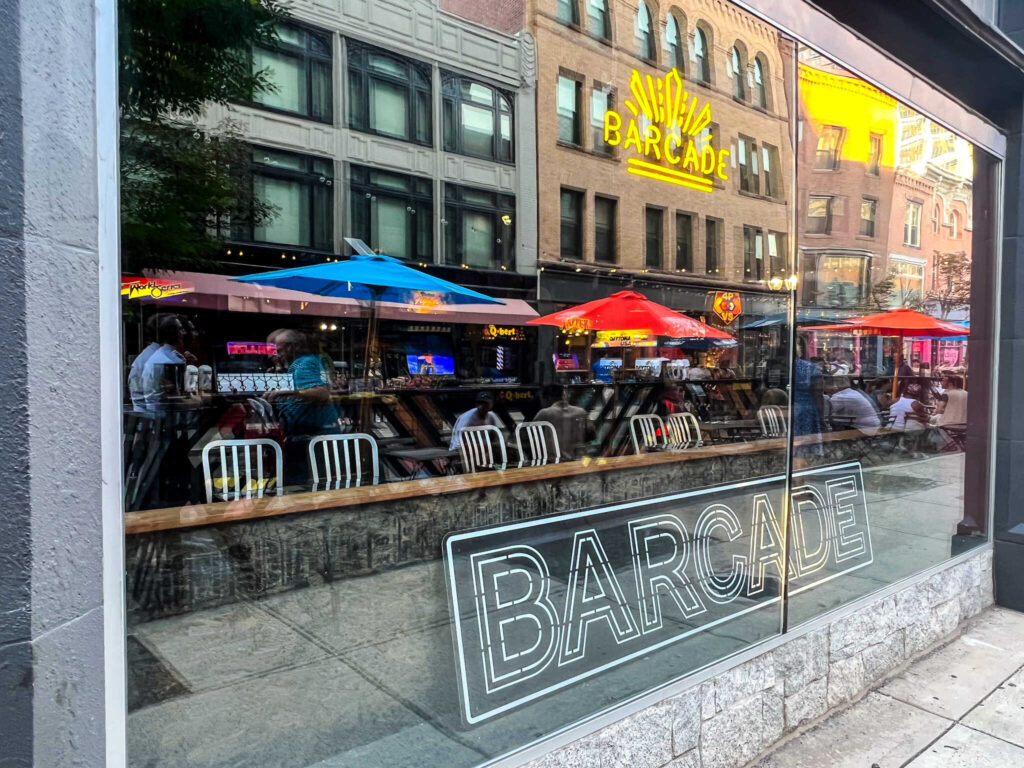 "The Original Arcade Bar" started in 2004 in Brooklyn, New York City combining American craft beer with classic arcade games for a truly unique gaming experience.
The Barcade facility is constructed in an arcade-style, so there are many exciting activities and classic games to enjoy. Each site contains around 40 games ranging from the mid-1970s to the early 2000s.
Along with New Haven, they also have locations in Manhattan, Jersey City, and six locations around the United States.
Spend a few hours of your night out here–or when you're looking for an inside activity in New Haven–trying different beers and daring a friend or your date to match your highest score.
Read More
Enjoy a performance at one of the city's world-class theaters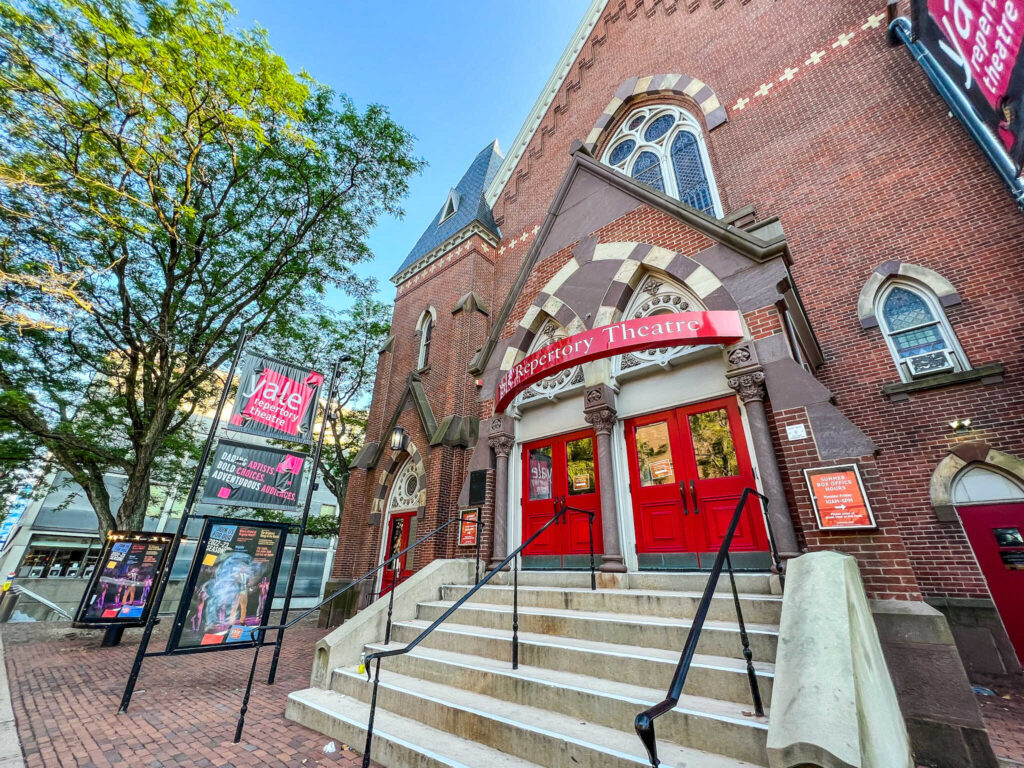 Just two hours north of New York City's famous Broadway Theatre District, New Haven has three world-class professional theaters with regular performances in the evenings.
The historic Shubert Theater has been an important regional theater in the New York City metro area since it opened in 1914. It hosts touring productions, as well as international performances and ballets.
Yale Rep is the professional-in-residence company at the Yale University School of Drama. It has also earned a Tony Award for Excellence in Regional Theatre. Find their upcoming production calendar here.
The Long Wharf Theatre shows six plays every season in its two performance rooms. You can find the honorary Tony Award-winning theatre's schedule on their website.
Catch a concert at the Westville Bowl or College Street Music Hall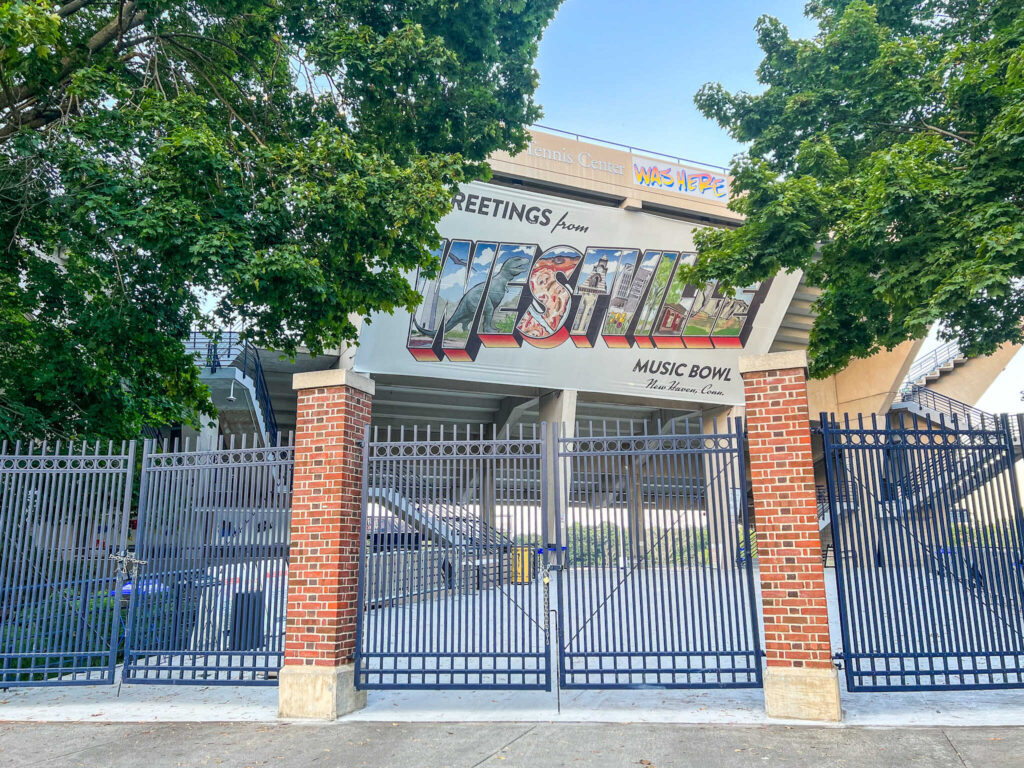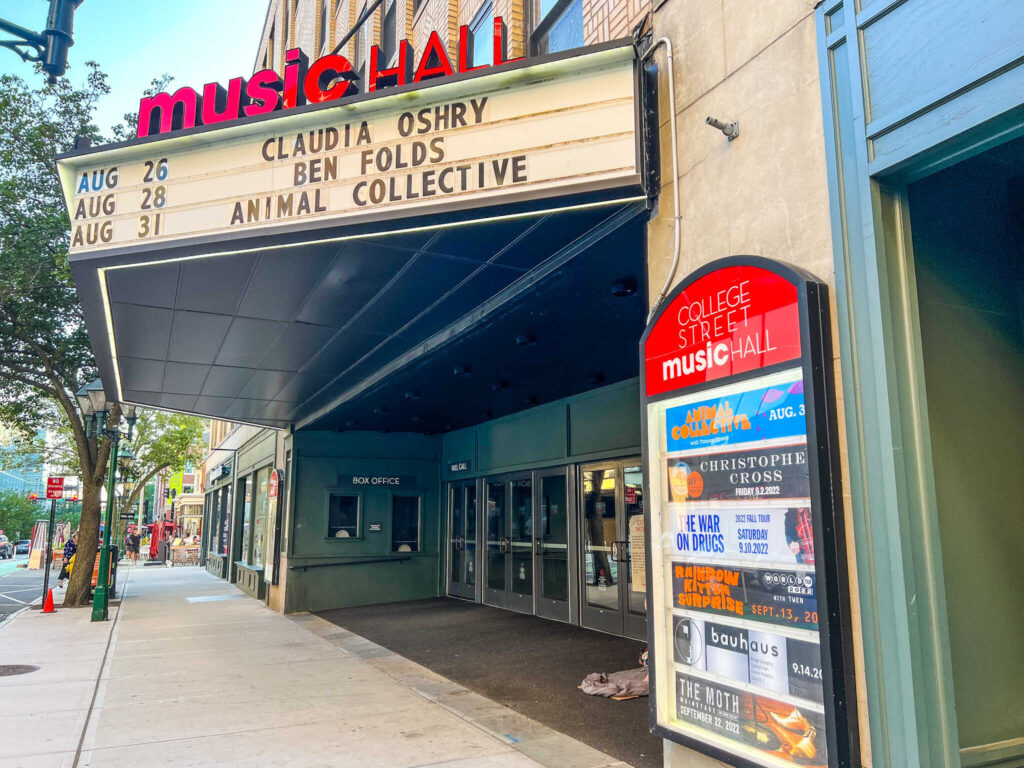 Concert lovers will adore New Haven. There are several concert venues in New Haven, but three stand out above the rest.
Across the street from the city's famous Yale Bowl, you'll find the Westville Music Bowl. However, instead of football, this stadium caters to concerts and comics. The venue is open to all ages (unless a performance specifically states otherwise) and has accessible seating.
On their website, you can find out about upcoming performances at the Westville Bowl, purchase tickets, and learn more about their parking situation.
Catching concert performances at College Street Music Hall is another one of the best things to do in New Haven at night. This live music venue is a restored 1926 theater that now hosts at least one concert every week. Find their upcoming concert schedule here.
Or, check out Toad's Place for another concert perspective.
Head to Toad's Place for live music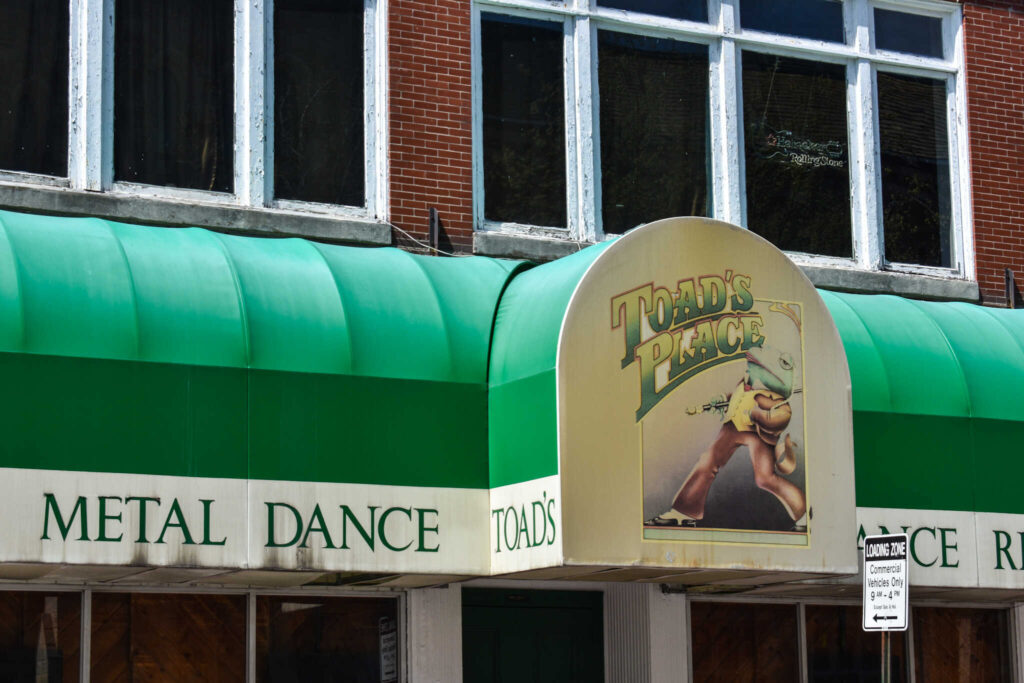 Toad's Place has been a popular music venue and nightclub in New Haven, Connecticut, for decades–my father still rocks his vintage Toad's Place t-shirts from when he regularly caught concerts here in college!
Check out their website to see what type of show you might enjoy most, and purchase tickets through their box office in person, over the phone, or online.
Immerse yourself in an Escape Room
An adventure at Connecticut's leading escape room venue is one of the best things to do at night in New Haven. You and your team will have an hour to unravel the mystery of your game room at Escape New Haven.
All of their games are developed in-house and overseen by a top staff of game masters, ensuring that you enjoy the most immersive gaming experience possible.
Fun Fact: They also have a number of outdoor experiences that take you throughout downtown New Haven to explore the city.
In addition to New Haven, there are facilities in Providence, Rhode Island, and Sacramento, California.
Create your new masterpiece at a paint and sip night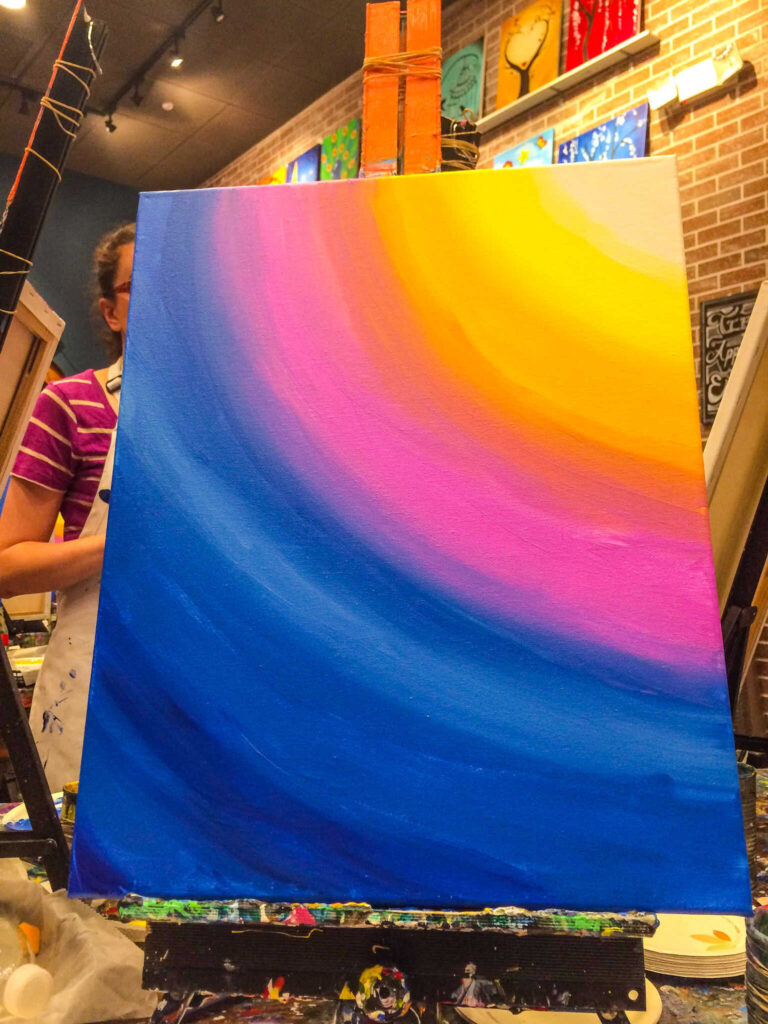 Anyone can express their creativity at Muse Paintbar. Head out to the Post Mall in Milford, which is only a ten-minute drive from downtown New Haven, to spend a few hours immersed in the art of painting.
They supply all of the paints, brushes, and canvas for you to create your masterpiece, and you may order snacks and drinks from their menu to go along with your painting time.
Muse Paintbar has spread across the eastern shore since its inception in 2012, with sites in New England and as far south as Virginia. You can find their class times, paintings, and book on their website.
​​Experience true fine dining at the Union League Cafe
Ready to wow with fine dining? The Union League Cafe is the ultimate date night in New Haven. This premier French brasserie combines fine cuisine with an unpressured atmosphere across the street from Yale University.
Although the food is French, the restaurant itself is completely connected to the history of New Haven. The restaurant is housed in the Beaux-Arts building designed by New Haven architect Richard Williams, on the site of Roger Sherman's homestead, New Haven's first mayor and a signer of the Declaration of Independence, the Constitution, and the Articles of Confederation.
This is a perfect place to celebrate a milestone, spend a romantic evening out in the city, or have an upscale night in town.
Enjoy an excellent dinner out at a restaurant in Little Italy
With its own pizza style, you can imagine the large Italian-American population in this area. Wooster Street is the home of Little Italy in New Haven, and you'll find several excellent Italian restaurants in this area.
Consiglio's Restaurant, Basta Trattoria, and Olives & Oil Wine + Cucina are all outstanding. Tre Scalini is also an excellent option for a more upscale night out.
If Italian food isn't your thing, New Haven has plenty of alternative options. Shell & Bones Oyster Bar and Grill is another one of my favorites, serving seafood right on the water. Any of these options make for romantic date night ideas in New Haven.
Read More
Take in the view from a rooftop bar
Sometimes, all you want to do is enjoy the view of the New Haven nightlife from the top of a rooftop bar. If that sounds like you, you'll be happy to know that this Connecticut city near NYC has three excellent options!
High George is the name of its beautiful rooftop lounge on top of The Blake Hotel. Only open on Friday and Saturday nights, they even have a retractable roof for you to enjoy the space all year long.
At Elm City Social, you'll feel the roaring '20s vibe from the moment you step through the front door. The cocktail bar and restaurant is serving up on its inside and rooftop spaces right around the corner from the Shubert Theater and the New Haven Green.
And, of course, there's 116 Crown.
Try a new cocktail concoction at 116 Crown
You're sure to have a great night out at 116 Crown, one of Connecticut's top cocktail bars. With a signature menu of avant-garde cocktails and awesome food, you're sure to have a fun evening here. And those truffle fries–they're a must!
Along with their rooftop, they have an outdoor garden space with igloos where you can eat, drink, and even play the odd board game under the stars. 116 Crown also has igloos in their garden, so you get the experience of sitting outside, inside, during the chillier times of the year.
Cheer on the Bulldogs at a night game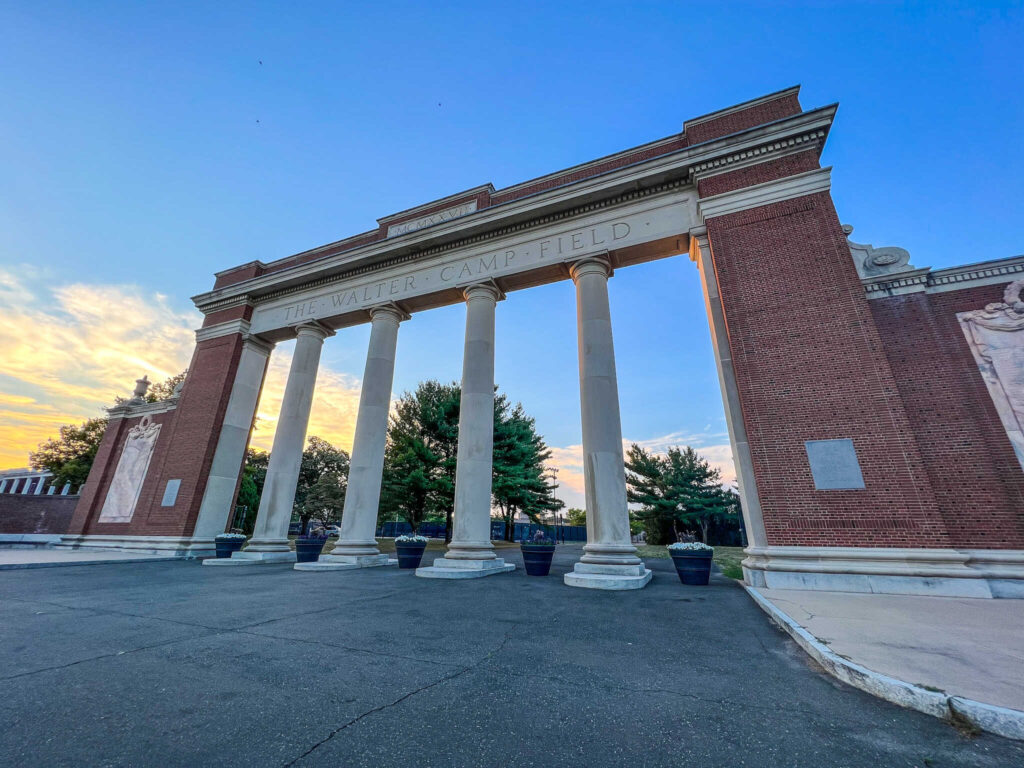 One of the best things to do at night in New haven is checking out an evening sports game, hands down!
"There's something really fun about Yale football under the lights or a late-night hockey game," Monica Groth says–a recent Yale University grad and an avid traveler.
You can find the Yale football team at the Yale Bowl and the Yale mens' and womens' hockey games at the Ingalls Ice Rink and can purchase tickets for these three teams on their respective websites.
Fun Fact: From 1973 to 1974, the Giants NFL football team used the Yale Bowl as their home facility for twelve games due to the renovation of their stadium.
Let your introvert thrive at the Graduate's Silent Book Club
Hey, sometimes you and a good book are your own best company. The hotel hosts a silent book club evening every week in the Graduate's Old Heidelberg bar area.
No need to read your book in advance or have a halfhearted conversation about character motivation. This is a safe space to sit back and enjoy your book with a drink in peace.
The hotel also hosts a weekly trivia night in their Old Heidelberg, too.
Grab a late-night, after-the-bar snack before you head home
Since New Haven is a college town, you'll find an eclectic array of above-average for bar food options open late to catch the after-the-bars crowd. Grab a bite before ending your night out in New Haven!
Attend Compline Mass at Christ Church on Sunday night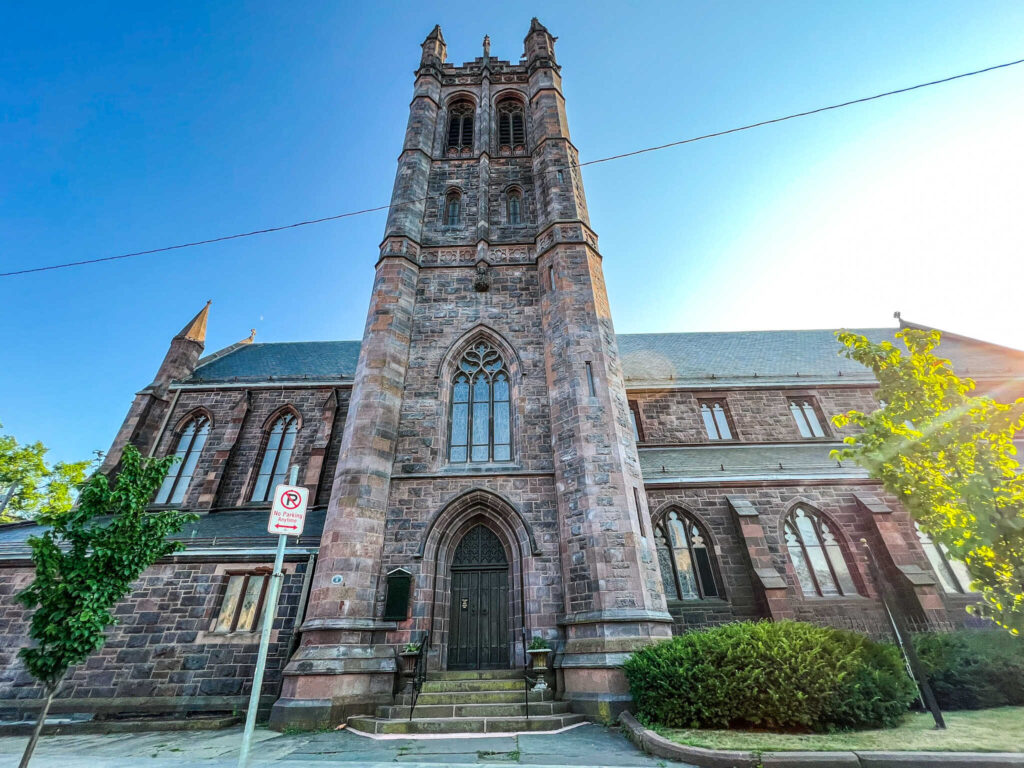 Every Sunday night throughout the university academic year, you may attend a genuine Compline mass at Christ Church near the Shops at Yale.
The Christ Church choir sings old hymns from a concealed spot in the church beginning at 9 p.m., while the entire interior is lighted by candlelight. This weekly event is a true hidden gem in New Haven.
Compline – also known as Complin, Night Prayer, or the Prayers at the End of the Day, is the final church service (or office) of the day in the Christian tradition of canonical hours, which are prayed at fixed prayer times…In Western Christianity, Compline tends to be a contemplative office that emphasizes spiritual peace. In most monasteries it is the custom to begin the "Great Silence" after compline, during which the whole community, including guests, observes silence throughout the night until after the Terce the next day.

"Compline." Wikipedia, Wikimedia Foundation, 8 Mar. 2022.
New Haven has you covered when it comes to nightlife. This coastal town has plenty of places to eat, drink, dance, and party. Don't be afraid to try something different on your next visit!
What are your favorite things to do in New Haven at night? Do you have any top date night New Haven spots?
Lyndsay