This post may contain affiliate links! I will receive a commission, at no extra cost to you, if you purchase something recommended here.
Either you or someone you love loves history, right?
Is there a specific period, musical movement, or culture calling to them from the past?
If only I could've been born in London during the Regency period and could wear beautiful dresses every day—I'd even wear the corsets!
Whether they are visiting historical sites, reading books, researching family ancestry, or following the footsteps of their predecessors. History fans are always looking for ways to further their understanding of the past.
The perfect gift will help them continue their journey and discover even more about their favorite subject.
With that in mind, I've researched enough to make a historian proud to find some of the best gifts for history buffs!
You'll find everything from personalized items that commemorate a particular time to the latest books and gadgets that can help them with their research.
And because I couldn't resist, you might find some of my favorite funny history gifts, perfect for your history lover with a sense of humor!
Amazing Gifts for History Lovers

If you're looking for something special to give your beloved history buff, why not surprise them with a personalized map of the night sky?
This Personalized Star Map by West Clay Company is printed on high-quality, premium paper using professional astronomy software to accurately showcase how the night sky looked from the exact coordinates on the particular date you choose.
A star map of the night sky over a specific date in history is a wonderful gift idea for anyone's collection.

The History Channel digs through its archives to create a boxed history calendar every year.
Each 5 x 7-inch page features a date in history and a brief description of the event that happened back in time.
It's the perfect size for a desk and an effortless way to learn something new daily!

Have you ever *actually* played Monopoly? Now's your chance!
This version of the classic board game is themed so players can play through some of America's most popular national parks.
Instead of properties like Boardwalk and New York Avenue, property spots are represented by a different national park.
Learn more about the United States' incredible national parks while playing this family-friendly board game.

Another fun history-inspired board game is Ticket to Ride.
This classic train strategy game takes players across Europe as they build railroads while trying to earn the highest score possible.
It's a fun game that's easy to teach and play, making it an excellent option for beginners while learning more about the Industrial Revolution.

If you're interested in better understanding some of the most critical events in human history, consider subscribing to History By Mail.
Once a month, this service sends you a letter written by a famous person during a pivotal moment in history.
These letters include details about the event, why it was important, and other people involved, along with contextual information and even images of the original document.
They're sent directly to your door every month, and with two collections, you can subscribe for a whole year!

"What's in a name?" – Romeo & Juliet, Act 2 Scene 2
Have you ever taken the opportunity to explore the history behind your last name?
Most surnames are passed down for generations and have a tremendous history tied to them.
If you or your favorite history lover has ever wondered about the origin of their last name, frame them a History of the Last Name Coat of Arms.
The company supports last names that historically come from all over Europe—you can check out their listing to see if yours is included.
You'll receive a beautiful matted print with a history of your last name and its coat of arms.
This is a great way to reconnect with your ancestry, and how fantastic to say that, yes, you too, have a family coat of arms?!

One of the most fantastic gift ideas for history buffs is a replica of Jackie O's signature pearl necklace.
First Lady Jacqueline Kennedy Onassis was known for her style and elegance.
And, of course, one of her signature looks was her pearls.
She was often photographed wearing them during special moments and occasions.
This necklace is a beautiful replica of her most famous pearl necklace.
These faux 10mm cultured freshwater pearls are strung into three 17″ strands, tied together with a classic double knot clasp.
Add a touch of elegance and class to any historian's neck with this beautiful vintage-inspired necklace.

Do you know your ancestry? Looking back and understanding where your family's history is incredibly rewarding.
I would know—digging through my family's ancestry allowed me to move to Italy and apply for Italian citizenship through descent.
It allows you to connect with lost loved ones and ask questions of family members that are still around.
This six-generation family tree is a beautifully designed digital print that comes to you shipped on museum-grade fine art paper.
Once you've renewed someone's interest in their family history, the next practical gift is an Ancestry.com subscription!
They'll receive access to millions of records, free family trees, and helpful tools to uncover their family stories.
Their subscription includes unlimited searches, free tree reports, and free family trees.
I used my Ancestry.com subscription when I first started uncovering my family's history for the jure sanguinis Italian citizenship process by descent.
It was instrumental in showing me where to start looking for specific documents.

23andMe has been around since 2006, and its ancestry kits have become one of the most popular choices for those who want to learn about their genetic heritage.
You get your DNA analyzed at home and then mail it to the company. Then you wait a few weeks for results, which are sent to your email address.
You might uncover some really interesting family stories!
23andMe also offers a variety of health-related services like testing for diabetes risk, breast cancer risk, and Alzheimer's disease risk.

If you're looking for history buff gift ideas for birthdays, the New York Times Custom Birthday Book is an excellent gift.
This New York Times Custom Birthday Book commemorates the history that happened on your birthday for every single year of your life, starting with your first birthday and ending with your current age.
Every page in this beautiful keepsake is the front page of the New York Times, so you can look back in history, starting with the most iconic day–the day you were born!
It's an incredible way to reflect and track the history of world events in an incredibly personal way.
After all, who wouldn't want to read about the world from their childhood to now through the eyes of the newspaper?

There's something magical about learning about the past through food.
From the first stirrings of civilization to the invention of modern cuisine, food has always been central to human culture.
In A History of Food in 100 Recipes, author William Sitwell takes us on a journey through the centuries, exploring the role food plays in human culture.
From ancient through modern times, this book explores everything from the earliest known foods to the latest trends in cooking.
And with 100 mouthwatering recipes throughout, this cookbook will please any foodie.
13. Weekend getaway in a historic home
If you're looking for thoughtful gifts for history buffs, consider giving them a weekend away in a historic home.
I've stayed at several historic properties worldwide, and my inner history nerd loved each experience!
You can check out my review of glamping on Governor's Island in New York City, which has been used as a military base since the Revolutionary War and still has many historic buildings.
Or, read about my trip to Hotel CastelBrando in the Prosecco hills of Italy. It's one of the oldest castles in Europe and has been beautifully restored for guests to experience a piece of history.
14. Historical books

History books are excellent gifts for history nerds! From biographies to fiction, there are so many types of books out there that cover all kinds of historical events.
Your childhood history teachers would be so proud *wink*
Some of my favorites include:

This fun card game is designed to teach geography to kids, families, and adults alike.
The World Game contains all 194 countries and a world map, which allows players to learn about the far reaches of the world without leaving home.
Whether you're a kid who loves geography or an adult who wants to brush up on his or her knowledge, this game will provide hours of entertainment.
16. Visit a living history museum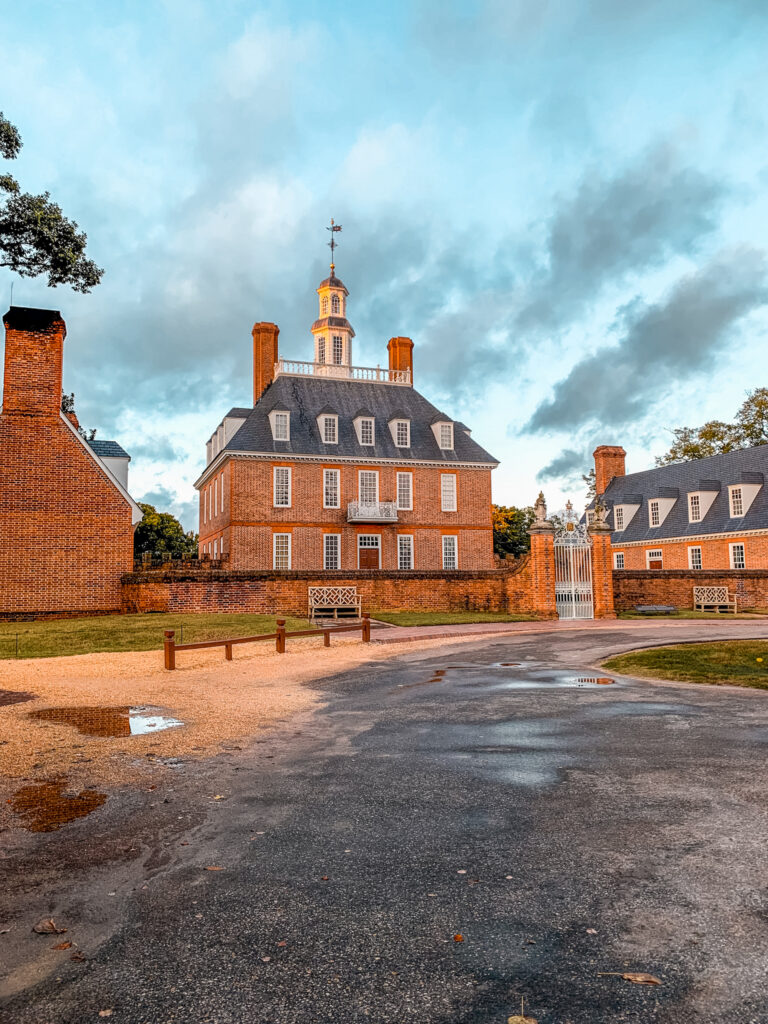 A great way to learn about historical events and people is to visit a living history museum.
Like Colonial Williamsburg, Historic Huguenot Street near Poughkeepsie, New York, or Etnoland Dalmati in Šibenik, Croatia, these museums are set up like they were in the past, including everything from food to clothing to housing.
Some even have costumed interpreters who show visitors how things were done back then.
You can also take tours at these museums to get an inside look at what life was really like during the period.
17. See a history-based Broadway musical
My favorite way to learn more about history–and of course, treat myself–is watching a theatre performance based on a historical event or person.
While you can look to Shakespeare's history plays to learn about English kings and queens, there are also more modern musical productions to teach you about the past.
Annie Get Your Gun is inspired by the life of sharpshooter Annie Oakley.
SIX the Musical is all about the six ex-wives of King Henry VIII.
And, of course, we all know Hamilton, which follows the life of Alexander Hamilton and the progression of the American Revolutionary War.

Speaking of books and theatre, if you love Broadway shows, you might have heard of a little production called Hamilton.
Although Lin-Manuel Miranda wrote the music and lyrics, he was inspired to create a hip-hop musical about the United States' founding fathers from a biography of Alexander Hamilton.
For those who love the show, give a copy of Alexander Hamilton by Ron Chernow so that your favorite musical lover can dive deeper into the true history behind the songs.
19. Buy them a historical walking tour with GetYourGuide or Viator
Buying a historical walking tour with GetYourGuide or Viator is a cool gift for someone who loves to travel and explore.
With GetYourGuide or Viator, you can purchase a guided tour of some of the world's most iconic locations and historical sites.
From taking in the sights of the Colosseum in Rome to exploring the pyramids of Egypt, these tours offer an intimate look at some of the world's most remarkable places and cultures.
Not only do these tours offer an educational experience, but they also provide an unforgettable and unique adventure for the lucky gift recipient.
20. Get them a museum card or city pass
For the history buff in your life, consider giving them a membership to a museum or historical society.
By joining a historical organization, they might receive exclusive access to their archives, discounted admission to events and sites, or unique research opportunities.
They'll be able to engage with like-minded individuals, learn more about their favorite topics, and deepen their knowledge of the past.
This is a great way to support the preservation of the past and show your appreciation for history.

"Brutus is just as smart as Caesar, people totally like Brutus just as much as they like Caesar, and when did it become okay for one person to be the boss of everybody because that's not what Rome is about! We should totally just STAB CAESAR!" – Mean Girls (2004)
Thanks to Mean Girls, we all know that the Roman dictator Julius Caesar was killed by his son Brutus, who stabbed him in the back 23 times in the Theatre of Pompey in Rome, Italy, on the Ides of March–March 15, 44 BC.
This Julius Caesar pencil cup is a clever piece of office decor that doubles as a mini sculpture.
It's made of heavyweight painted resin, so it's sturdy enough to withstand daily abuse.
Although Caesar's back only has space for seven pencils, it's sure to make a statement on any ancient history lovers' work desk.
And if you ever get the chance to visit Rome, visit Da Pancrazio restaurant to see parts of the ruins of the Theatre of Pompey where Caesar was killed.
A One Day University subscription is another excellent gift for someone looking to expand their knowledge and take in a unique learning experience.
With hundreds of recorded lectures to choose from, the recipient of this gift certificate can select a course tailored to their specific interests.
Topics range from history to mathematics, musical theatre to mental health.
They will have the opportunity to learn from the world's leading professors and educators you ordinarily need to pay thousands of dollars to access.
This is an ideal gift for someone passionate about learning but may not have the time to commit to a traditional university setting.
With Curiosity Stream, the gift of knowledge and exploration is genuinely priceless.
This documentary subscription service provides access to thousands of high-quality documentaries and series, with topics ranging from science to history and culture.
Available to stream whenever you have a connection, it's easy to watch on any device, and subscription plans are affordable at just $20 per year.
With its diverse library, professional production values, and focus on lifelong learning, a Curiosity Stream subscription is a great gift.
You can even bundle a subscription to One Day University and Curiosity Stream!

Although it's questioned by historians whether Shakespeare traveled to cities where he based his plays, there's no denying the Bard used historical cities from all over Europe as the settings of his famous works.
This historic map shows the locations of all of William Shakespeare's plays, including his most famous works, such as Romeo & Juliet, The Merchant of Venice, Macbeth, King Lear, and Hamlet.
This will be a good choice if you're looking for a gift for a Shakespeare fan.
It's a terrific way to see all his plays outlined together on a map of historic Europe.

The Oxford English Dictionary is the definitive guide to the English language, featuring over 600,000 words in current usage and tracing the history of words to their earliest recorded use.
It is an essential addition to any history buff's library, offering a distinctive look at the evolution of language.
The Oxford English Dictionary is not only an invaluable reference tool but a fascinating way to explore the history of the English language.
Its vast catalog of words and features makes it a great gift for the history buff or linguist in your life.
26. Make them a Mixbook
Have you taken a vacation to historical sites? If you're looking for sentimental, personalized gifts for history lovers, bring your memories together and put them into a photo book!
After every trip abroad, I create a photo book on Mixbook to commemorate the trip and showcase the historic landmarks we visited.
It's a thoughtful, beautiful present for your loved one to remember the best moments.
Gifting a Mixbook travel photo book is one of my favorite gifts for a friend moving abroad, too!
27. Historical artifacts and replicas

Historical artifacts are one of the most authentic ways to interact with history.
They are a tangible reminder of the past, allowing you to see and touch a piece of history.
Whether it's a recreation of a famous sword, a replica of a medieval tapestry, or an original, vintage artifact, these items are a great way to bring history to life in a very real way.
One of my favorite artifacts is an Original Piece of the Berlin Wall–you can actually give a *real* piece of the Berlin Wall!

You'll be the talk of the holiday season if you give your favorite history geek a piece of the cosmos!
After all, it was once part of something bigger than us—a chunk of rock hurtling through outer space.
This Piece of Space came from a meteorite rock that crashed into Earth around 5,000 years ago.
These iron meteorites measure between 8 and 12 millimeters across, making them ideal for any collector who wants to add a bit of extraterrestrial history to their collection.
They even come in an elegant gift box, which makes it the coolest gift for anyone who loves astronomy.

Any good history fan has a million random fun facts in their brain at all times. This trivia game actually gives you an opportunity to put your talents to the test.
Chronology is a fun game for families and groups who want to share fun facts about history.
As you pull from the deck of 429 double-sided cards, you need to decide if the historical event fits within your timeline. If you guessed correctly, keep the card and add it to your timeline. The first one to collect ten cards wins!

Did you know the teddy bear is named after Theodore Roosevelt, the 26th President of the United States?
It dates back to a story about how the President, while out on a hunt, would not shoot a big black bear.
After seeing a cartoon making fun of Roosevelt, a candy shop owner in Brooklyn, New York, heard the tale and decided to create and dedicate a stuffed bear to the President. Thus, Teddy's Bear was born!
You can read more about the interesting history behind everyone's favorite stuffed animal on the National Park Services' website.
You're buying something special when you buy a Vermont Teddy Bear Stuffed Animal. These animals are handmade in Vermont, USA, and stuffed with 100% recycled stuffing.
They're soft and squishy with the sweetest face, and they're guaranteed to bring a lifetime of happiness and companionship.
The Best Gifts for History Buffs: Wrap-Up
Giving a gift to a history buff can be a great way to show that you care and appreciate their passion.
With the wide range of items available, you're sure to find something that any history enthusiast would love.
Whether it's a book, a DVD, a subscription to a museum or a historic site, or even a replica of an ancient artifact, there's something special out there for everyone.
What are your best gift ideas for history lovers?
Lyndsay