This post may contain affiliate links! I will receive a commission, at no extra cost to you, if you purchase something recommended here.
Italy is an incredibly vibrant country and a bucket list destination for many people.
The good news is that Italy is wheelchair accessible so that people of all abilities can enjoy this fantastic destination.
I asked Kristin Secor from World on Wheels to talk about her experience exploring Italy as a wheelchair user; thanks Kristin for your expertise!
Guest Author: Kristin Secor
Kristin was born with a rare form of Muscular Dystrophy, which affects her strength, balance, endurance, and breathing.
Despite these challenges, she continues to pursue her love of travel.
She loves sharing her accessible journeys with others on her wheelchair-accessible travel World on Wheels Blog.
She aims to inspire people to travel to places they never thought possible and share accessible travel information and resources to make wheelchair travel easier.
This guide to wheelchair-accessible Italy will teach you everything you need to know to help you plan your trip.
Let's start this guide by answering some of the most commonly asked questions about accessible travel to Italy.
Then we'll cover accessible places to visit in Italy and so much more.
Keep reading to get all the details.
Accessible Italy: FAQs
Is Italy wheelchair accessible?
Yes! Italy is wheelchair accessible.
There may be challenges to wheelchair users and people with mobility problems depending on the area you visit; however, in general, Italy is accessible and offers visitors a variety of wonderful activities to do during your trip.
Keep reading for more information!
Are the trains in Italy wheelchair accessible?
Many of the moderate and long-distance trains are wheelchair friendly with designated wheelchair seating and accessible bathrooms onboard.
Plan on contacting staff in advance to notify them of your needs. Head to the Blue Hall or Scala Blu in Italian when you arrive at the train station.
There they can assist you with your luggage and boarding the train.
How long should I spend in Italy?
There are so many things to do and see within this beautiful country you could easily spend several weeks here and not see it all.
However, you should spend at least a week in Italy.
If you have more time, you could spend two weeks in Italy and still not see everything this beautiful country offers.
To make the most of your one week in Italy, choose two cities to visit or stay in one town and plan to make some day trips from there.
Rome makes an excellent base for day trips and offers tons of fun sites as well.
Check out this Rome and Amalfi Coast itinerary for an example of what you can experience in 10 days.
How bad are the cobblestones in Italy?
Now, let's talk about the dreaded cobblestones, which can be a nightmare for any wheelchair user.
Yes, Italy has cobbled streets, but they are better than you think in most areas.
The cobblestones in Italy tend to be large and mostly flat on top, so navigating them isn't horrible.
Do I need to use an accessible travel agency for my trip?
You can certainly travel to Italy on your own. However, there may be times when using an accessible travel agency, or tour company would be beneficial.
For example, there are specific sites that are wheelchair accessible, but only through the use of a specialized wheelchair.
Accessible tour companies will provide this device and help you with transportation, accessible hotel rooms, and more.
It can really make your trip seamless and easy.
How do I get around Italy in a wheelchair?
Most people, when visiting Italy, want to see more than one town and therefore will be moving around during their trip.
This section will give you information on the best ways to get from town to town and how to navigate the villages themselves.
Getting from town to town in Italy
Consider taking the train for a cheap and easy way to move from one town to another.
As mentioned above, they are wheelchair accessible and a quick way to get where you want to go.
Direct trains run to almost all of the significant towns in Italy, and train stations are typically centrally located.
The other option you have is to hire a driver.
While this will be more pricey, they can easily pick you up directly from your hotel and drop you off at your next accommodation.
If you require a fully accessible vehicle, it's best to arrange this service through an accessible tour provider.
Getting around within a town in Italy
Many of the towns in Italy are walkable/rollable, with some cities being more extensive than others.
Most sidewalks have curb cuts, although crossing the streets in Italy requires a bit of courage as stop signs and red lights are seen as a suggestion versus a rule.
Sidewalks are also generally smooth surfaces.
To save on the energy and/or battery life of your wheelchair, another option in the major cities is to use a hop-on hop-off bus.
These buses will take you close to all major attractions and provide an audio commentary.
Most of these buses are wheelchair accessible with a fold-out ramp for boarding and a designated wheelchair space.
Finally, if you are booking accessible tours, the company will plan to pick you up at your hotel and provide accessible transportation to each of the attractions on the tour's itinerary.
While the cost of these tours can add up quickly, it's a stress-free way of getting around and seeing the sites that are important to you.
Finding wheelchair-accessible hotels in Italy
There are wheelchair-accessible hotel rooms in Italy; however, it is essential to remember that their definition of accessible may vary significantly from the standard in the United States.
Hotel booking sites like Expedia and Booking allow booking an accessible room (if the hotel offers the option).
Some may even include pictures of their accessible rooms to help you determine if the room suits your needs.
If you need specific requirements or are having difficulty finding a room to suit your needs, this would be the time to contact a company specializing in accessible Italian travel.
Wheelchair Accessible Italy: Places to Visit
Okay, so some of the most frequently asked questions have been answered, and now you want to know where in Italy you can go as a wheelchair user. This section has you covered!
Please note that listed below are some of the most popular accessible locations in Italy, but this is not an exhaustive list.
If you are interested in visiting some of the off-the-beaten-track locations in Italy, it is advised to use a travel professional that knows the area and any challenges it may present.
Rome
Rome, the eternal city, has tons to offer guests of any abilities.
Wander the ancient streets and stumble across magnificent sites like Piazza Navona, the Pantheon, and Trevi Fountain.
Then choose to visit some of the most iconic sites in the ancient city.
Sistine Chapel
Inside the Vatican Museums lies a massive collection of artwork from some of the most famous artists (i.e., Michaelangelo and Raphael).
The most notable is the Sistine Chapel, which for many, is the highlight of their visit.
People who are 75% or more disabled can skip the long entrance lines and obtain free admission to the museum.
A map of the accessible routes will be given, and a stairlift device will allow you to access the Sistine Chapel.
Saint Peter's Basilica
If you plan to combine a visit to the Vatican Museums and Saint Peter's Basilica, it's a great way to spend the day.
There will be a separate line to enter the Basilica, and you will need to go through security. Admission is free.
Once inside, you'll be amazed by the enormity of the Basilica.
Thousands of mosaics cover the inside of the church, and another of Michaelangelo's works of art, "la pieta," which depicts Mary holding Jesus after he's taken off the cross.
Colosseum
Wheelchair users can tour the remains of this once-grand stadium through the use of the elevator.
Note that the lowest floor is not accessible and is only available to visitors through a special tour.
An audio guide does a fantastic job of explaining the history of the Colosseum and the events that once took place there.
Check out this guide if you need more information about visiting the Colosseum.
Roman Forum
Once the hub of life for the ancient Romans, the Forum's ruins can now be visited to imagine what life was like.
The surfaces are very uneven, with some large cobblestones.
Wheelchair users who wish to tour the forum should consider doing so with an accessible tour that uses a specialized wheelchair to navigate the terrain.
Florence
Florence is the gateway to Tuscany and is an incredible place to explore in its own right.
Known for its collection of artwork, several beautiful churches, and a great place to learn traditional Italian cooking techniques, this medium-sized town has something for everyone.
The following is a small sample of wheelchair-accessible things to do in Florence.
Visit the Duomo
The Duomo is the iconic church of Florence. Inside, visitors can admire the beautifully painted dome that depicts judgment day. To enter the church, use the accessible side entrance.
Courageous and able-bodied people can climb over 400 steps to the church's top for views of the city. Unfortunately, there is no lift available for people with mobility problems.
You can admire the Gates of Paradise on the Baptistry outside the church. These incredible gold doors depict scenes from the Bible, and crowds often gather to get a glimpse of them.
See Michelangelo's statue of David
The David statue was a first of its kind as it considered the proportions of the human body when viewed by spectators.
He looks as if he'll come to life at any moment. Located in the Accademia gallery, there is always a long line to see this work of art.
The museum also contains unfinished works of Michaelangelo and other sculptors of the time.
Make sure to take in the other art offered here and not just visit solely to see the David statue.
Take a cooking class
Florence is a great place to hone your Italian cooking skills. Taking a cooking class will allow you to get a recipe for a delicious dish and hands-on instruction on making it.
You may even get to learn how to make dessert! What a yummy activity that allows you to take a piece of your experience home.
Venice
Venice is an iconic, bucket list destination–known for its canals and bridges, so initially, you may not think it would be accessible.
However, this gorgeous city does offer wheelchair users a chance to explore its famous sites.
St. Mark's Basilica
Located in Saint Mark's Square, this church has middle eastern influences in its architecture.
Inside, you will see thousands of golden mosaics. If you visit when the sun hits just right, you'll see the light reflect off the tiles and illuminate the church.
The accessible entrance is on the side.
Doge's Palace and the Bridge of Sighs
The Doge's Palace was once home to the ruler of Venice. His home is also connected to the courts and close to the prison.
A small bridge connects the courtrooms to the prison area, known as the Bridge of Sighs. It is said that this was the last view prisoners would see before serving their sentence, and they would sigh at the city's beauty.
The palace and courtrooms are accessible (although you will need to travel with someone who can get your ticket as there is a step at the booth).
Unfortunately, the prison is not accessible to wheelchair users.
See how Venetian Glass is made on Murano
Venice is known for its glass; however, it is not made in the historic center. You'll need to take a boat to the city's island of Murano.
Glassblowers were ordered to move here to prevent fires in the city and preserve the secrets of their glassmaking.
Now, visitors can take an accessible boat from Venice to the nearby island of Murano to see glassblowers demonstrate their craft.
Naples
Made famous for the invention of pizza, this city has much more to offer than just good food.
Naples is also a gateway for people wanting to explore the Amalfi Coast. It's a great coastal getaway offering sea views and lots of history.
Tour Pompeii and Mount Vesuvius
For many years the nearby city of Pompeii was buried in ash after Mount Vesuvius erupted and destroyed the once-thriving town.
Today, much of it has been rediscovered, and tourists can tour Pompeii to see what life was like.
You'll see ancient frescos on the walls of houses, pottery, and other artifacts, as well as casts of the holes in the ground that were once occupied by humans killed during the eruption.
Visiting is both fascinating and emotional.
Next, head to the volcano that created this destruction. Using a special wheelchair, adaptive tours allow wheelchair users to ascend to the crater.
If you are visiting with limited mobility, be aware that surfaces are loose and uneven.
Take a break on the island of Capri
Located off the coast of Naples is the scenic island of Capri.
Known for its limestone sea stacks, cliffside villages, and blue grotto, Capri is a playground for the rich and famous.
Take an easy day trip to see all this island offers.
Eat the pizza
It would be a shame to travel to Naples and not try the pizza!
If you want a more immersive experience, consider taking a pizza-making class. Your tastebuds and stomach will thank you.
Pisa
Everyone knows the town of Pisa for its Leaning Tower. Visit to get your iconic picture holding the tower up and explore the other fun sites in the area.
You can easily spend one day in Pisa on a day trip from Florence or on its own.
Milan
Milan is the perfect stop for fashionistas or those who want to admire high-end designers as they window shop.
Other popular sites in Milan are the Last Supper painting, which depicts the apostles and Jesus at the last supper together, and the cathedral.
You can also take a day trip from Milan to Venice, Lake Como, or Bellagio for beautiful views, or find a whole itinerary for 3 days in Milan here.
Accessible Tour Companies in Italy
This post has talked a lot about accessible tour companies and the services they can provide.
Which company do I use?
Here are two great options of accessible tour companies in Italy that can help you plan your trip or offer tours.
Specializing in accessible Italian travel, this company can provide adaptive wheelchairs to explore more challenging sites.
They serve the major Italian cities and some of the lesser visited ones.
From tours to the most popular landmarks, archaeological sites and day trips, hotel bookings, and accessible transfers, this company can handle all your accessibility needs in Italy.
Covering accessible travel in Europe, this company can also meet your needs and put together complete trip packages and individual services.
They promptly respond to your messages and even provide an emergency number for you during your trip if anything goes awry.
10 Accessible Italy Travel Tips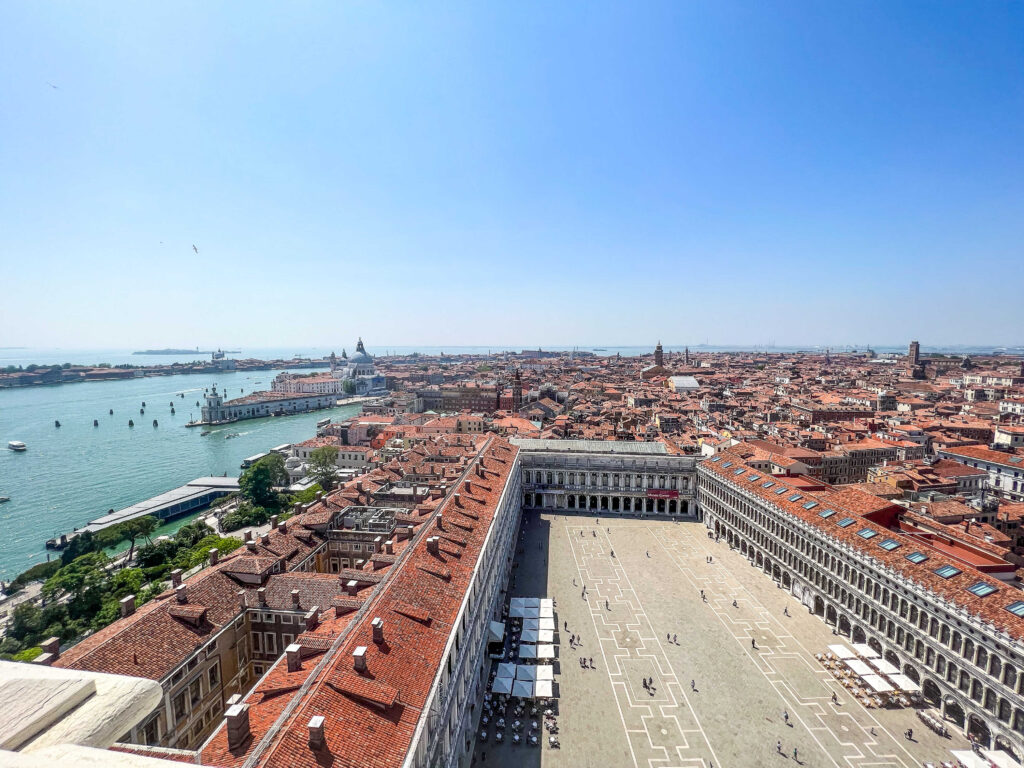 1. Get entrance tickets ahead of time
Many of Italy's popular attractions have long lines that can really waste your precious time.
Look on sites such as Viator or GetYourGuide to purchase skip-the-line tickets for faster access.
You'll have more time to explore or eat pasta and gelato!
2. Consider accessible tours
As mentioned, some of the sites in Italy are accessible but best done on an accessible tour.
If there's a site you really want to see and are concerned about accessing, then booking an accessible tour is a perfect option.
Tours can also take the stress out of finding transportation and accessible routes.
3. Fly in and out of different cities
To make the most of your time in Italy, look at one-way or multi-city flight itineraries that allow you to fly into one city and out of another.
This will keep you from backtracking and give you more time to take in the sites.
4. Check for discounts
Some popular sites (like the Vatican Museums) offer discounts or free admission to people with disabilities.
Check each site's website to see if you qualify for these and what is required to obtain them.
Also, many major cities offer sightseeing passes that bundle admission. Take a look at the best city passes for Venice or Rome to determine if it's right for you and your trip.
5. Ask about accessible entrances
Just because a building does not appear accessible at first glance doesn't mean that there isn't an accessible entrance.
Ask staff if an alternate entry is available. These may be located on the side or in the back of the buildings.
6. Take day trips
If you don't want to move around a lot during your trip, plan to take day trips from a central base.
Venice, Florence, Rome, and Naples all offer excellent day trip opportunities.
7. Explore off-the-beaten-path destinations
No one says you have to stick to the most popular cities in Italy.
If you'd like to discover more unknown areas, go for it!
Just know that accessible resources may be more limited, so it may be beneficial to use a travel company to assist you with your goals.
8. Have a plan for your trip
To have the best accessible experience takes some planning and advance notice.
While this may be a challenge if you are more of a spontaneous person, having a plan of where you want to go and what you want to see while in Italy will be essential for an overall positive trip.
This also applies to deciding what day you want to see specific sites.
As mentioned, skip-the-line tickets can save you time and lead to a hassle-free experience.
It's also a good idea to plan how you will get from place to place.
Consider looking at the location for each activity you wish to do and lump together the ones nearby.
9. Learn a few Italian phrases and download an app like Google Translate
In the major cities, you will find that many people speak English; however, you should never expect or assume that this will always be the case.
Knowing a few Italian phrases will be appreciated among the locals and can come in handy.
Check out Babbel or Pimsleur to learn some basic Italian before you visit.
If you aren't fluent in Italian, using a translation app like Google Translate is also helpful.
Here are few handy phrases:
Buongiorno (bwohn-johr-noh) – Hello/Good morning
Buonosera (bwoh-nah-seh-rah)- Good Evening
Per favore (pehr fah-voh-reh) – Please
Grazie (grah-tsee-eh)- Thank you
Prego (preh-goh) – You're welcome
Scusa (skooh-zah) – I'm sorry/Excuse me
Parla inglese? (pahr-lah een-gleh-zeh) – Do you speak English?
Aiuto me! (ah-yooh-toh me) – Help me!
10. Be flexible and have fun!
Accessible travel always requires a little flexibility. Situations might only sometimes work out as you had planned or hoped.
Have a plan b or c, and try to be as flexible as possible.
Don't let small things ruin your trip. Remember, you're in Italy, so have some fun!
When to Visit Wheelchair Accessible Italy
Are you wondering–when is the best time to visit Italy?
Each season has its pros and cons.
Winter will be the most affordable and least crowded time to travel. Although you won't find snow throughout much of Italy, this season has the coldest temperatures.
Shoulder months (May, early June, late September, October, and November) will offer affordable prices, smaller crowds, and pleasant temperatures.
If you plan on traveling to Italy in the summer, expect hot temperatures and crowds.
In addition, traveling to Italy during August is not advised as many Italians go on vacation this month, so some restaurants and shops may be closed.
How to Save Money on Your Accessible Trip to Italy
👉 Balance expensive tours with experiences you can do on your own
Not all places in Italy require accessible tours and can be easily explored on your own.
To keep costs down, look at which sites are important to you and see if a tour is needed.
Locations in Italy where accessible tours are recommended include Pompeii, Mount Vesuvius, Capri, the Roman Forum, and Lake Como.
👉 Use cash-back apps like Rakuten when booking
When buying skip-the-line tickets or tours from sites like Viator or GetYourGuide, make sure you use Rakuten to get cashback on your purchases.
Rakuten also works with hotel booking sites like Expedia and Booking.
👉 Look for free things to do in the cities you visit
Places like the Vatican Museums offer free entry to people who are 75% or more disabled. Other free activities include window shopping, people-watching, and more.
👉 Travel in the shoulder season
Traveling in the shoulder season can save you money on flights and hotels. As an added bonus, there typically are fewer crowds and more pleasant temperatures.
👉 Shop for food in local markets
Instead of constantly eating out at restaurants, visit local markets to shop for lunches and snack supplies.
This can help you save money and still get a delicious bite to eat–especially if you miss lunch due to riposo in the afternoon.
👉 Check WayAway for flight deals
WayAway is a great site for booking flights because it allows you to earn cashback on your flight while choosing the cheapest flight option to find excellent deals.
Then, you'll head to the airline's website to book the flight! This works best if you have flexible travel dates.
Learn more and get 10% off a WayAway Plus membership through this link.
Wheelchair-Accessible Italy: Wrap-Up
Traveling to Italy in a wheelchair is completely possible!
You will have many of the same amazing experiences available to able-bodied travelers and immerse yourself in Italian culture.
Hopefully, this guide to wheelchair-accessible Italy has given you all the information you need to plan a fantastic trip!
Read More